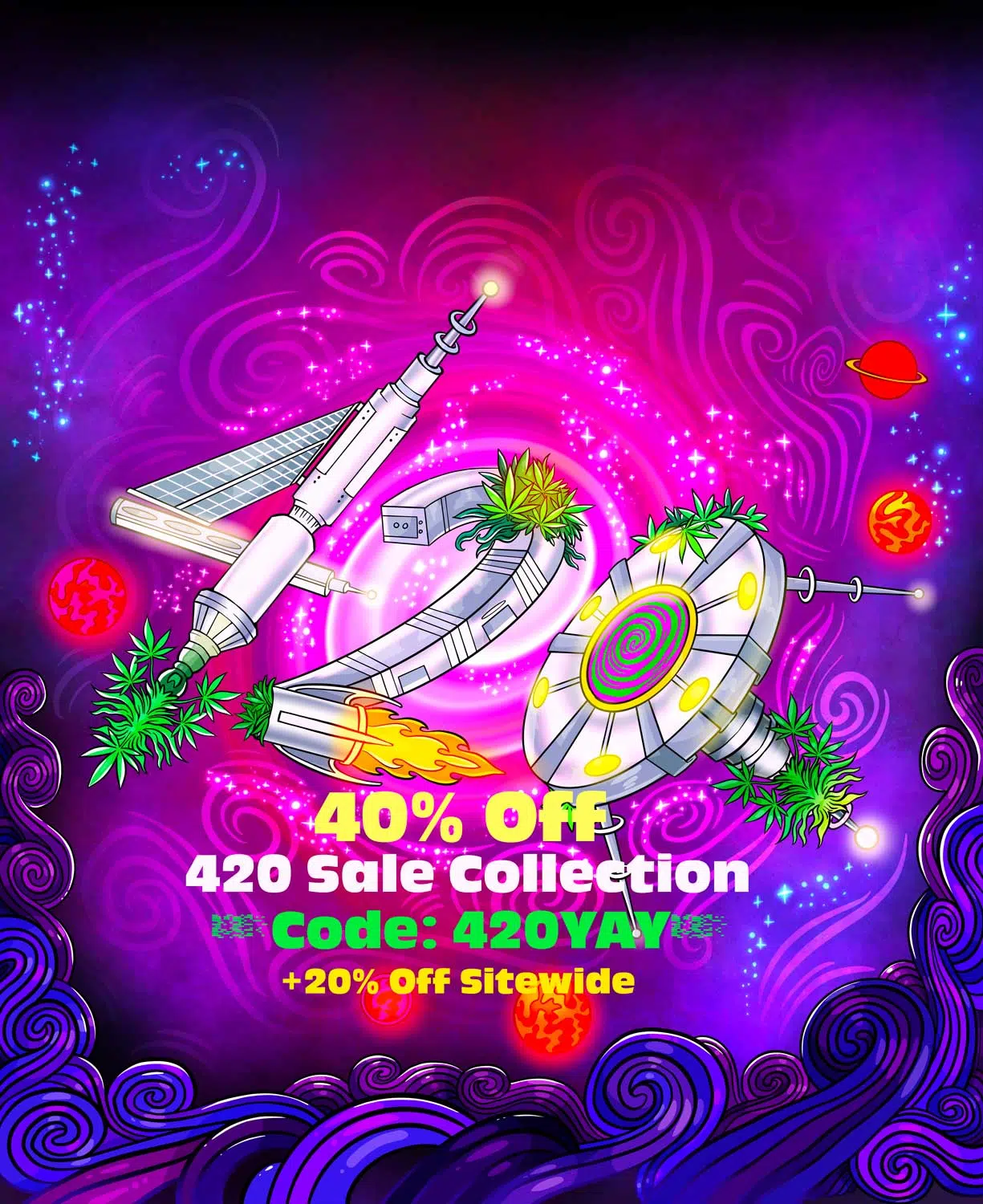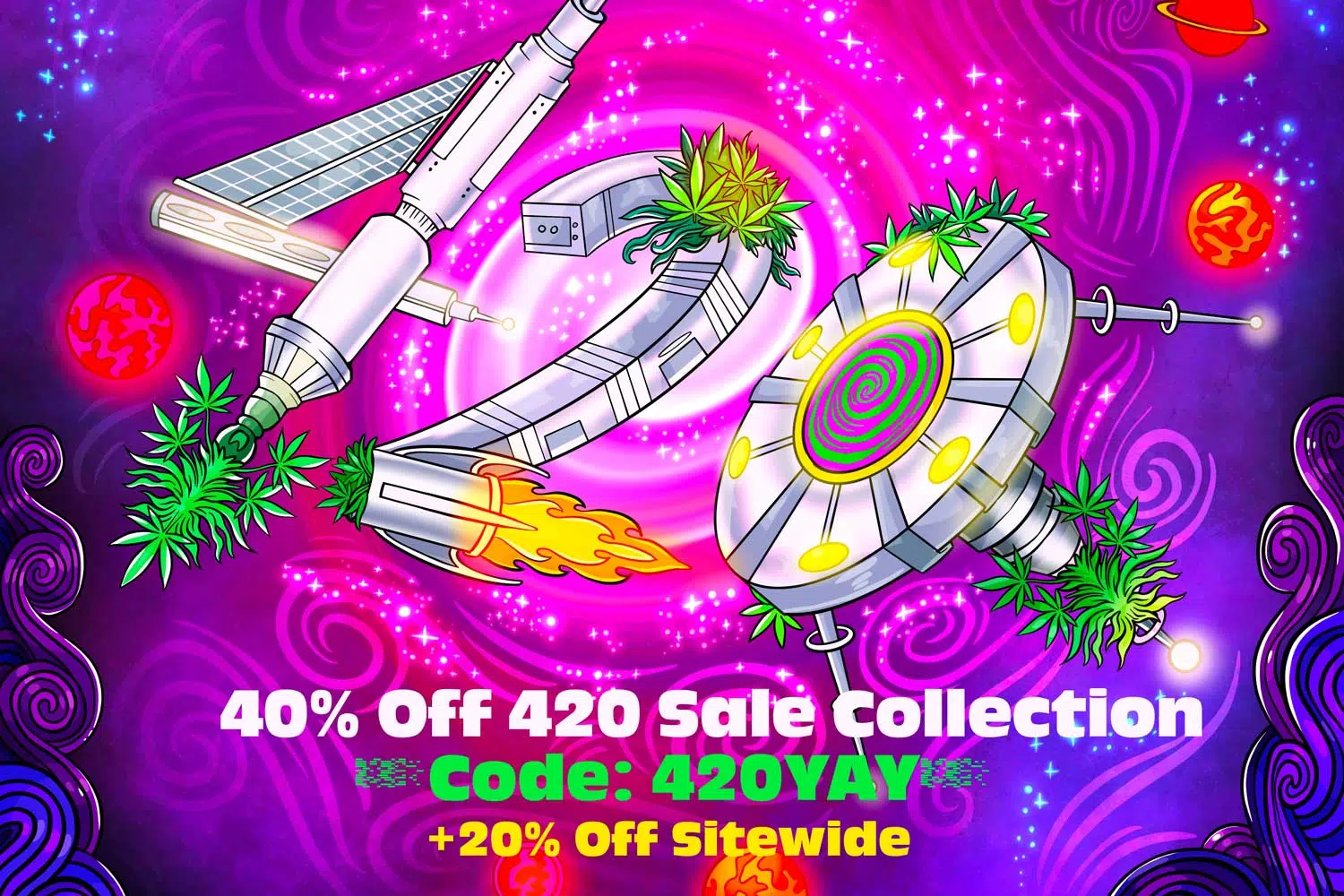 420 Sale
The countdown begins now, at this very moment. Whether you live by the proverbial, "it's 420 somewhere" or toke from time to time, the 420 holiday serves patronage to the green goddess: weed. This magical plant connects us and 420 is the day we can pay our respects in sync at scale, like a chorus reaching far and wide.
Happy 420 Celebration
The dank smelling flower that is cannabis elevates music, food and just about anything you experience while high. Whether you are young or have aged like a fine wine, whether you live in Brooklyn, LA or St. Louis, no matter the reason you spark up, the 420 holiday is a celebration like no other. Be it a 420 festival, lounge, or kickback at home, you can smell it in the air, the millions of stoners taking a hit, at the exact same moment in time.
What Does 420 Mean?
The term 420 friendly is well understood as a haven for smoking weed. But naturally, you may celebrate the 420 holiday every year without knowing its origin story. Needless to say, every good story is part truth, myth and legend and 420 is no different. The tale goes that a group of friends at San Rafael High School would meet every day after school at 4:20pm in front of the Louis Pasteur statue to smoke and thus "4:20 Louis" was born. But 420 as a saying didn't really catch on until Dave Reddix brought it up around Phil Lesh, the bass player for the Grateful Dead who sealed its destiny, which eventually led to the notorious 420 holiday.
420 Deals
But 420 is not just about a single day. Each and every stoner knows that it's so much more than that. And what better way to stay in the 420 spirit all year long with some fresh glass? So on this very special day Stoners Rotation is celebrating 20% off everything in our online headshop and 40% off select items.
Each piece of glass in our collection is made to elevate the smoke sesh to new heights. So whether you're looking for a bong for the grand event or are looking to get a discount on a high quality piece, you're bound to find something that speaks to you. From our glow-in-the-dark to iridescent and our mushroom bong collections or best sellers like our creepy monster bong, we've got you covered.
420 Novelties
What's more, our 420 novelties are hard to resist especially if you're looking for a stoner gift. Pieces like this magical unicorn pipe or penis pipe that bring a smile to your face every time you light up. We've even got a 420 box in the works to add some mystery and surprise into your ritual. So stay tuned and subscribe to our newsletter for direct hits to your inbox with updates on new drops and when we launch our mystery box.
420 Blaze It
Tis' the season to be jolly with 420 just around the corner. So let's 420 blaze it from sunrise to sunset and beyond, until the last bowl of weed is smoked.
Bong guides & smoke tricks