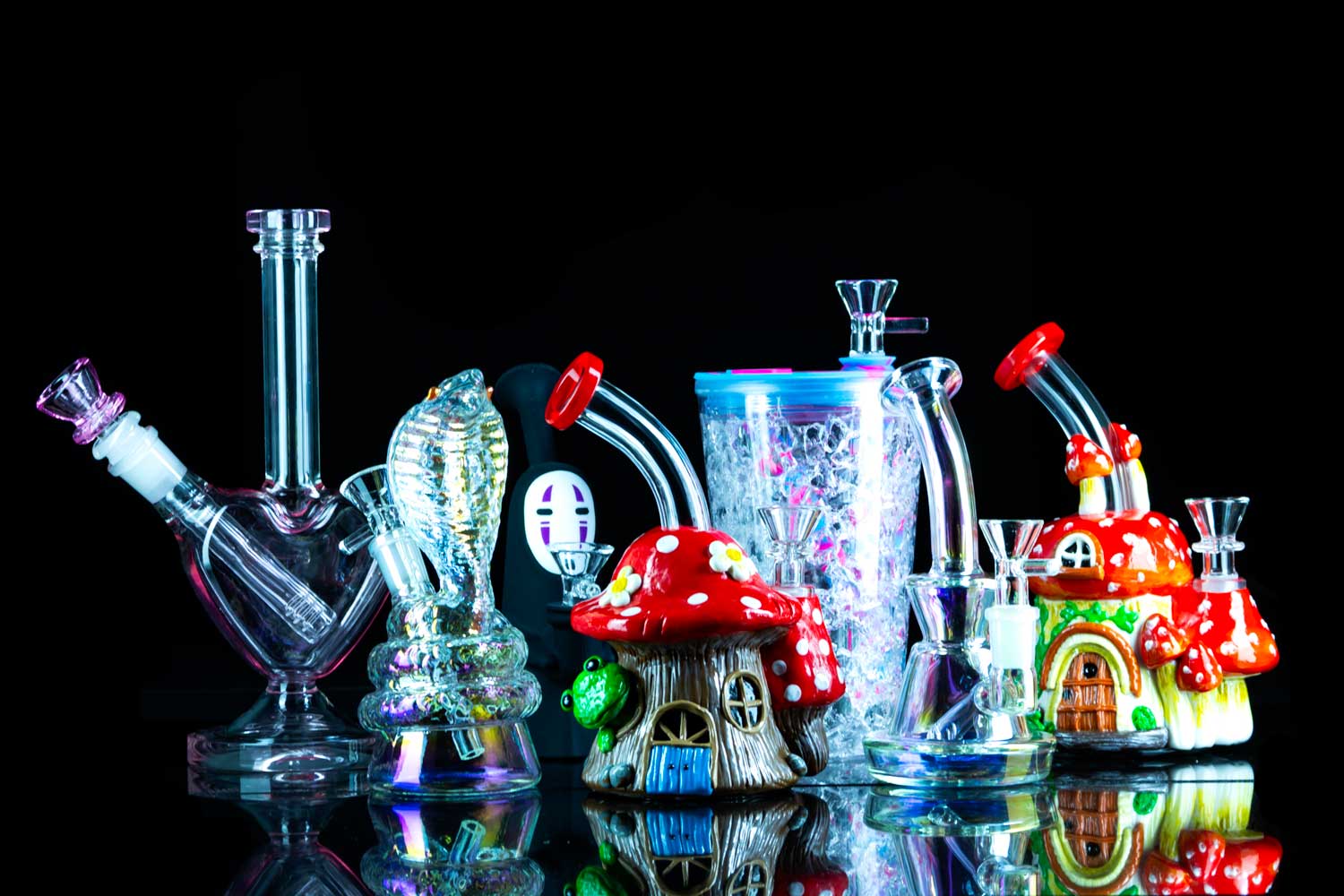 Bongs
,
Beaker bongs
,
Big Bongs
,
Cool bongs
,
Cute Bongs
,
Glass Bongs
,
Ice Bong
,
Iridescent Bongs
,
Percolator Bongs
,
Pink bongs
,
Pretty Bongs
,
Purple Bongs
,
Thick Bongs
,
Unique Bongs
,
420 Pink
,
420-sale
,
Black Friday
,
Iridescent
$

99.00
The right cute bong can really elevate the sesh, however you define cute. Perhaps cute to you means a mini bong that measures just six inches is pink and shaped like a heart. For other cannabis enthusiasts, cute will be entirely unconventional.
Maybe it's a bong with a cute hand-painted design, unique heady embellishments or glows in the dark.  A cute bong can be as classic or as unconventional as you like.
Beauty and cuteness are in the eye of the beholder. But what stands the same is that a cute bong is as pretty as it is charming. It's a piece that brings a smile to your face for how adorable it is. It's the whole package.
Cute bongs for sale
We've got a bunch of cute bongs for sale in our online bong shop. From pink to heady to glow-in-the-dark, you'll be sure to find something that speaks to you. 
Pink Heart Bong – This pretty bong with its heart chamber will be sure to sweep you off your feet. Made of borosilicate glass this piece makes the perfect gift to self or bae. I mean, what better way to say I love you than with a heart shaped bong and a freshly packed bowl?   
Cobra Snake Bong – This cute mini bong measuring 6.5 inches is an adorable addition to any stoner girl's collection. The iridescent glass version is especially stunning as it changes color in the light. It sheer finish likens even more so to the trippy colors and patterns of snake skin. Above all, this cute cheap bong is affordable too so it won't take a huge bite out of your paycheck. 
Glowing Mushroom Bong – This cute bong features an adorable trippy print of smiling mushrooms and mushroom houses. Plus, it features an ice pinch so you can drop in a few ice cubes for icy cool hits. 
Cute Rainbow Cloud Bong – This cute mini bong integrates the rainbow design directly into the downstem which leads to a showerhead percolator in the shape of a cloud. What's more, it even has a bong bowl shaped like a puffy white cloud! 
Heady Glass Pineapple Bong – This small cute bong measuring just 8 inches is an absolute stunner. Made from heady glass, this piece is thick and makes the perfect escape. Let the tropics come to you with one juicy bong rip after another!  
Lava Lamp Bong – This unique bong will definitely have you feeling groovy a few hits in. You'll love watching the visual effect of the showerhead percolator as the smoke bubbles up and rises to meet your lips.
Glow-in-the-dark Jellyfish Percolator Bong – This gorgeous glow-in-the-dark bong features beautiful hand-painted jellyfish along base and neck. Its design is matched only by its second to none functionality. The tree percolator filters and cools smoke for silky smooth hits that will make you feel like a jellyfish drifting in the ocean.
Glassblowers and artists
We are constantly expanding our collection so if you are a glassblower and make cute bongs that you think would elevate our collection, definitely reach out. We'd love to hear from you! You can reach us at [email protected]. 
Cuteness overload
We've also got cute smoking accessories in our online headshop to complete your setup. So what does cute mean to you? Is it more size, the shape or design? Or is it a combination of everything – the whole package? 
Bong guides & smoke tricks