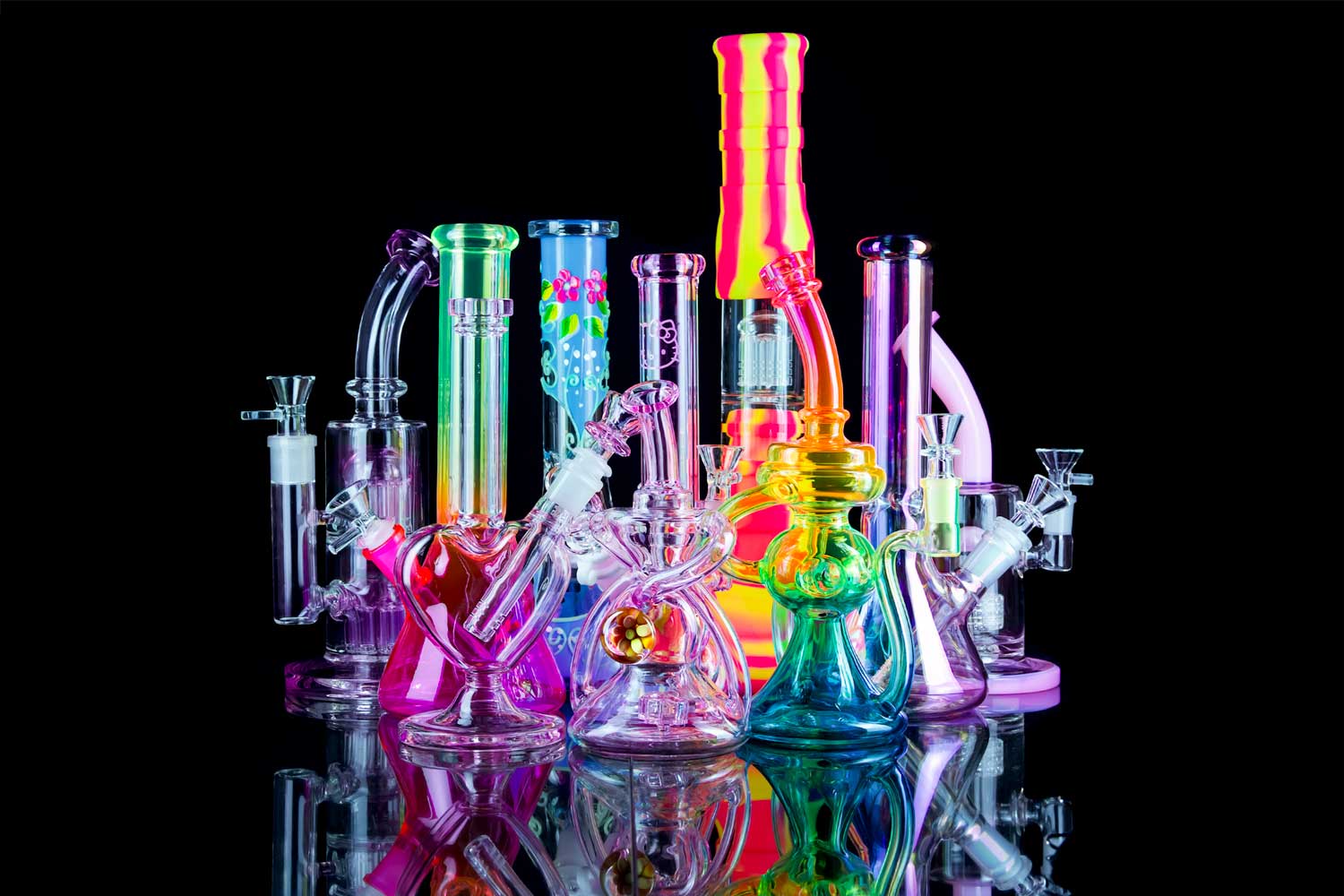 Bongs
,
Beaker bongs
,
Big Bongs
,
Cool bongs
,
Cute Bongs
,
Glass Bongs
,
Ice Bong
,
Iridescent Bongs
,
Percolator Bongs
,
Pink bongs
,
Pretty Bongs
,
Purple Bongs
,
Thick Bongs
,
Unique Bongs
,
420 Pink
,
420-sale
,
Black Friday
,
Iridescent
$

99.00
Pink has many associations. Because of this it's easy to understand why pink bongs have become so popular over the years. Pink often represents love, romance, femininity, youthfulness and playfulness. It's also the iconic color for breast cancer awareness, research and empowerment. 
It's a gentle accent to water pipes which have often been associated with masculinity. To illustrate, even the joint and bowl are called male or female. 
When you see a pink bong though, it makes you feel kind of warm and fuzzy inside. Perhaps it's because pink emanates warmth and love. Maybe pink bongs even reclaim a certain aspect of what it means to smoke cannabis.  
Pink is powerful the way wind has the power to sculpt mountains or rivers to create canyons.  
It's a subtle way to assert your soft, even romantic side. And how that side of you is still connected to what makes you powerful. No matter your sexuality, gender, identity, side of you or battles you face in life, pink is an uplifting color.  
What's more, a pink bong can mean so many different things depending on the person. And that's what makes it a particularly cool piece to have in your collection. 
Because no matter the specific meaning, pink elevates the vibe. 
Cute pink bongs for sale
Whether you are looking for something specific or are browsing, we're sure you'll find a pink bong that elevates you!
Pink Heart Bong – This adorable heart shaped bong is the perfect way to give yourself some self love. It also makes a super cute way to say I love you to the one and only stoner bae in your life. 
Thick Pink Beaker Bong – This pink glass bong with its soft pastel mouthpiece makes a simple yet stunning addition to any stoner girl's collection. Plus, the ice pinch is the cherry on top, delivering cool, smooth hits. 
Silicone Ash Catcher Bong – This pink and yellow silicone bong is fun, vibrant and offers amazing functionality. With its ash catcher and jellyfish percolator you can expect some of the cleanest bong hits you've ever had too. 
Heady Pink Mini Bong – This cute dab rig can be easily converted into a bong if you swap out the banger for a bowl. With a bowl at the ready, it easily transforms into a pink mini bong. Moreover, the small chamber maximizes full flavor of your favorite strains. Plus, this water pipe includes a ggorgeous heady glass marble that looks like a star studded galaxy.    
Rainbow Recycler Bong – This hot pink bong with its three recycler arms features a faded rainbow finish that leads to a hot pink neck and mouthpiece. Above all, you'll love watching the smoke travel through its three recycler arms before it reaches your lips.
Pink smoking accessories
There's nothing like giving your setup a touch of pink throughout, whether that's with a matching rolling tray, ashtray, grinder or bowl. We've got more pink smoking accessories in our online headshop if you're looking for a cute bong bowl to match!
Bong guides & smoke tricks