Is Marijuana Legal in North Dakota?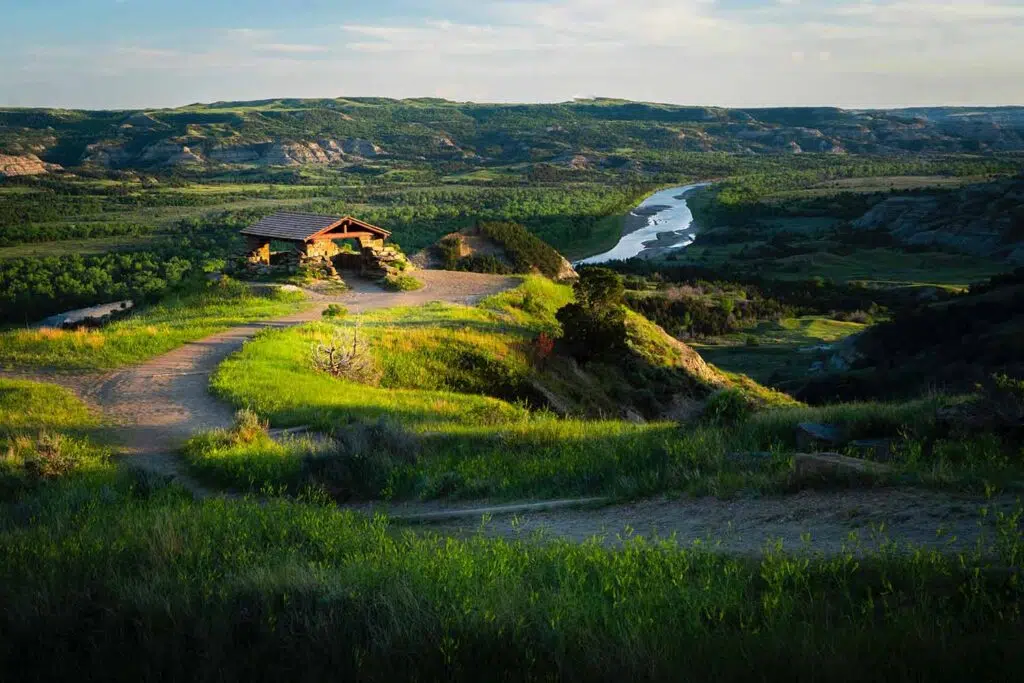 North Dakota has a lengthy marijuana legalization history that dates back to 1933. Surprisingly, the state is yet to legalize recreational use as of July 2021. Still, the medicinal use of marijuana is recognized and legal across the state. Small possessions have also been decriminalized in this rugged state. What's more interesting is that medical marijuana was legalized via a voter initiative. Want to know more about marijuana legalization in North Dakota? Here's all you need to know.
Is weed legal in North Dakota?
Unfortunately, the purchase, consumption, or possession of weed for recreational purposes in North Dakota is still illegal.
When will weed be legal in North Dakota?
Recreational use of cannabis is currently illegal in North Dakota and there's no projection of when this will change.
Are edibles legal in North Dakota?
No, edibles are still illegal in the state.
Is medical marijuana legal in North Dakota?
Yes, medical marijuana is legal in North Dakota. It became legal in 2016 when voters passed Measure 5.
How to get medical marijuana in North Dakota
In North Dakota, only registered patients can purchase medical marijuana. Medical marijuana can only be purchased from state-licensed dispensaries across North Dakota.
Can I go to a dispensary without a card in North Dakota?
No, you'll need to show your medical marijuana card at the dispensary when you visit.
How long does it take to get your medical card in North Dakota?
Medical marijuana cards in North Dakota typically take up to 20 days to arrive after approval.
Does North Dakota accept out-of-state MMJ cards?
North Dakota does not currently recognize medical marijuana cards from out-of-state patients. If you move to this state, you'll need to apply for a medical marijuana card locally.
Marijuana bills/laws in North Dakota & key questions
North Dakota's most significant marijuana legislation history dates back to 1933 when it outlawed the plant. However, in 2016, voters in the state moved in the opposite direction by passing the North Dakota Compassionate Care Act also known as Measure 5. This measure legalized medical marijuana in the state and authorized it to be sold the following year. North Dakota's state lawmakers ultimately took two years to develop and enact the supporting framework required before sales commenced in 2018.
While developing the legal framework for North Dakota's marijuana industry, lawmakers excluded the right to grow cannabis at home which was a core component of the ballot initiative that voters had passed.
In 2019,  HB 1050 was signed by Governor Doug Burgum to effectively decriminalize cannabis in the state. HB 1417 was also signed to allow cancer patients access to more cannabis. By April 2019, HB 1519 was signed by Governor Burgum to expand the list of qualifying conditions for access to medical marijuana.
How much marijuana can I have in North Dakota? (in oz)
Marijuana possession limits vary in North Dakota. For instance, while medical marijuana cardholders are generally allowed to possess up to 3 grams of cannabis flower or up to 4 grams of THC in other products. However, cancer patients are allowed to apply for an enhanced medical marijuana card that allows them to have up to 7.5 ounces of flower every 30 days.
Is Marijuana decriminalized in North Dakota?
Yes, marijuana is decriminalized in North Dakota.
Is there a fine or penalty for marijuana possession in North Dakota?
The possession of up to 0.5 ounces of marijuana is punishable by up to a $1,000 fine. Any amount above this could lead to jail time.
How many cannabis plants per household in North Dakota?
Home cultivation of marijuana is still illegal across North Dakota.
North Dakota dispensaries regulations
The North Dakota Department of Health's Division of Medical Marijuana oversees the state's medical-marijuana program and is responsible for regulating and licensing dispensaries in the state.
North Dakota growers regulations
The North Dakota Department of Agriculture officially licenses farmers who intend to grow cannabis at a commercial scale.
Closing thoughts
Lack of reciprocity for visiting patients, low possession limits, and the absence of home cultivation is among the many drawbacks associated with North Dakota's cannabis industry. However, many positives cannot be ignored. The fact that medical marijuana was legalized via a ballot initiative is perhaps also proof that residents can take the same path towards enacting legislation for recreational cannabis. Until then, advocates will remain hopeful and continue to push for a fully legal state.