Is Marijuana Legal in Michigan?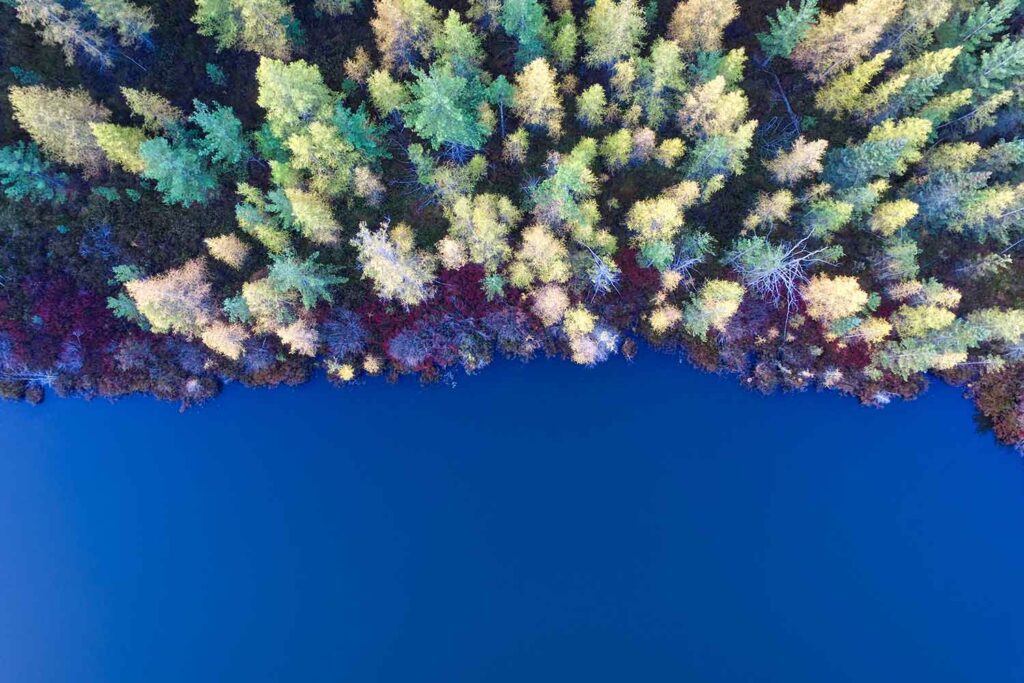 Michigan is known for being a pro-marijuana state. However, this hasn't always been the case for the Great Lake State. Before 2008, Marijuana was illegal in the state and it also had its fair share of the unjust federal war on drugs. All of that however changed when state law started recognizing the use of medical marijuana for critically ill patients. Michigan's marijuana laws have evolved since then to legalize marijuana for adult use and decriminalize possession. If you're visiting Michigan any time soon, here's all you need to know about its cannabis laws.
Is weed legal in Michigan for recreational use?
Yes, marijuana is legal for recreational use in Michigan, thanks to legislation from 2018.
When did weed become legal in Michigan?
The use of marijuana for recreational use by adults 21 and over was legalized in November 2018. However, it should be noted that some cities in Michigan have opted out of recreational cannabis sales within their jurisdiction.
Are edibles legal in Michigan?
Yes, edibles generally fall under the recreational-use category and are legal across Michigan.
Is medical marijuana legal in Michigan?
Medical marijuana is also legal in Michigan and was legalized several years before recreational use.
How to get medical marijuana in Michigan
Qualified patients and their caregivers can purchase medical marijuana by visiting a licensed dispensary within the state.
Can I go to a dispensary without a card in Michigan?
No, you'll need a Michigan Medical Marihuana Program (MMMP) card before you can enter a dispensary in Michigan. It's the card that grants patients access to medical marijuana.
How long does it take to get your medical card in Michigan?
It takes roughly 4-6 weeks to get your medical marijuana card in Michigan.
Does Michigan accept out-of-state MMJ cards?
Unfortunately not. Michigan does not currently recognize out-of-state medical marijuana cards. However, dispensaries in Michigan can choose to serve out-of-state certified patients.
Marijuana bills/laws in Michigan & key questions
The Michigan Medical Marihuana (correctly spelled) Act was passed after it was approved by voters in November 2008. Also called the Michigan Compassionate Care Initiative, the Act legalized the use of marijuana in the treatment of critically ill patients. It also allowed patients to use marijuana for medical purposes following a doctor's approval. The initiative also made a provision that allowed qualifying patients and caregivers to grow a limited amount of cannabis plants to meet their personal supply needs.
Ten years later, voters in Michigan believed the timing was right to legalize recreational cannabis and did just that. The Michigan Regulation and Taxation of Marihuana Act (MRTMA) was passed by voters in November 2018. The Act made it lawful for adults 21 and over to purchase and consume cannabis across the state. It also made provisions for the establishment and regulation of a legal cannabis market in Michigan.
How much marijuana can I have in Michigan? (in oz)
Recreational users may purchase and possess up to 2.5 ounces of marijuana at a time. However, it must not exceed more than 15 grams in the form of concentrate. Meanwhile, medical marijuana users may purchase and possess up to 2.5 ounces per day from a state-licensed retailer. Similarly, medical patients are limited to 10 ounces per month.
Is Marijuana decriminalized in Michigan?
Yes, marijuana possession is currently decriminalized in Michigan.
Is there a fine or penalty for marijuana possession in Michigan?
There are no penalties for possessing marijuana for personal use in Michigan. However, possessions above 2.5 ounces are considered a civil infraction and could attract a $500 fine.
How many cannabis plants per household in Michigan?
Adult recreational users are allowed to cultivate up to 12 marijuana plants and possess the harvest up to 10 ounces. More importantly, adults are allowed to gift small amounts of marijuana but are strictly prohibited from selling without a license.
Medical marijuana patients and their primary caregivers are also allowed to grow up to 12 cannabis plants per time. However, they must indicate their intent to grow on their medical marijuana registry form.
Michigan dispensaries regulations
The Marijuana Regulatory Agency (MRA) is responsible for regulating and licensing dispensaries in Michigan.
Michigan growers regulations
the Marijuana Regulatory Agency (MRA) is also responsible for licensing the growing of cannabis at a commercial scale in Michigan.
Closing thoughts
Michigan is one of the first states in the midwest to legalize both medical and recreational cannabis. It's also one of the states where voters have wielded their power to legalize marijuana. However, visitors are reminded that marijuana must only be consumed in private and not in public. This also applies to federal buildings including schools that receive federal funding.