Is Marijuana Legal in Massachusetts?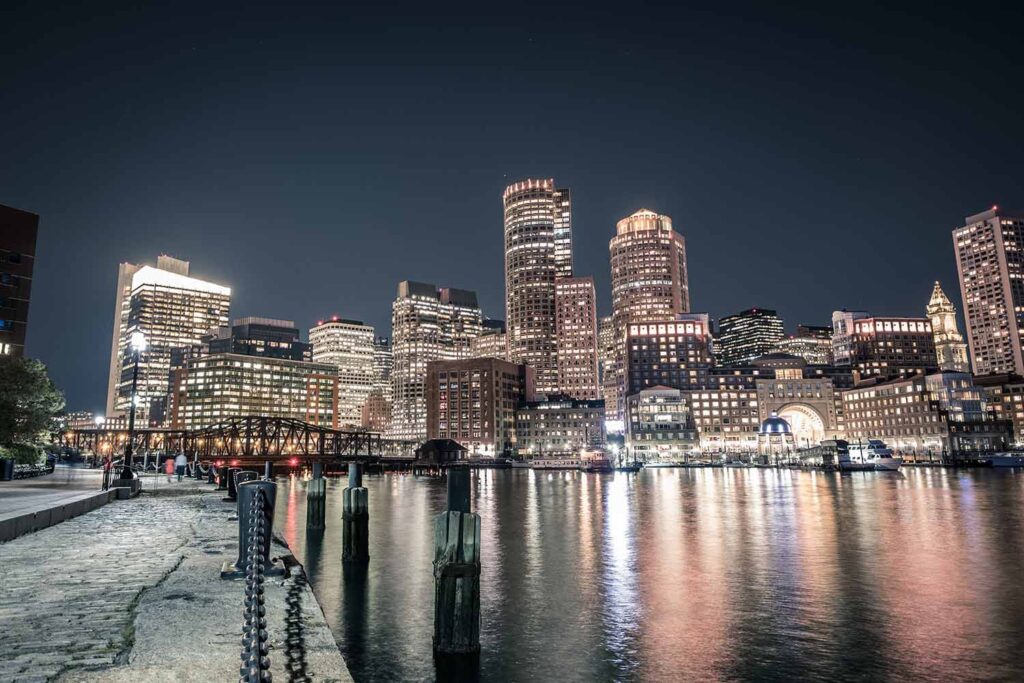 The cannabis industry is super-exciting in Massachusetts at the moment. From 2012 when medical marijuana was legalized by voters in the state, its cannabis industry has always had a positive outlook. The state's legislature also adopted a unique approach towards implementing their marijuana program. For instance, rather than have a specific number of plants that patients can grow, they're generally allowed to grow enough to cover a 60-days supply.
There's more to this. The following covers all you need to know about the legal marijuana industry in Massachusetts.
Is weed legal in Massachusetts for recreational use?
Yes, Massachusetts legalized the recreational use of cannabis by adults 21 and over since 2016.
When was weed legalized in Massachusetts?
Massachusetts legalized the recreational use of cannabis in November 2016.
Are edibles legal in Massachusetts?
Yes, edibles are legal in Massachusetts and have been so since recreational cannabis was legalized in 2016.
Is medical marijuana legal in Massachusetts?
Yes, the use of cannabis for medicinal purposes is legal in Massachusetts.
How to get medical marijuana in Massachusetts
You'll need to be a duly registered patient with a qualifying condition before you can access medical marijuana in the state.
Can I go to a dispensary without a card in Massachusetts?
Technically, since both recreational and medical marijuana is legal in Massachusetts, you could go to a dispensary that serves both categories. However, you must present a medical marijuana card before you can buy cannabis for medicinal purposes. To buy recreational marijuana, you only need to present an ID card to prove you're an adult 21 and over.
How long does it take to get your medical card in Massachusetts?
The entire process of getting a Massachusetts medical marijuana card can take between two to three weeks.
Does Massachusetts accept out-of-state MMJ cards?
Massachusetts does not accept out-of-state medical marijuana cards as it has no reciprocity with other states. However, all adults 21 and over including visitors can purchase recreational cannabis products without the need for registration.
Marijuana bills/laws in Massachusetts & key questions
Voters in Massachusetts initially legalized medical marijuana in the state in 2012 via a ballot initiative. The Medical Marijuana Ballot Initiative (Question 3) established the Massachusetts Medical Use of Marijuana Program and tasked the state's Department of Health with the responsibility of regulating the new industry. 
Fast forward to November 2016, voters passed the Massachusetts Marijuana Legalization Initiative (Question 4) via the ballot. This law essentially legalized the use of marijuana statewide by adults 21 and older. It also established the Cannabis Control Commission and charged it with the responsibility of regulating the marijuana industry across the state. Sales of marijuana subsequently began in November 2018, two years after it was legalized.
Just before Question 4 was enacted, Senators and Representatives in the state's legislature had different approaches in mind and struggled to find a common ground for implementation. However, the lawmakers eventually approved a compromise bill. Governor Charlie Baker subsequently signed H 3818 in July 2017 and it became Chapter 55 of the General Laws of the Commonwealth of Massachusetts.
How much marijuana can I have in Massachusetts? (in oz)
Marijuana possession limits in Massachusetts take a different twist. For instance, all consumers are allowed to possess 10 ounces (283 grams) of cannabis within their homes. However, they can only possess less than an ounce in public. Also, medical marijuana patients can possess up to a 60-day supply of cannabis concentrates in public. Recreational users can also have up to 1 ounce of concentrates in their possession in public or 1.5 ounces at home.
Is Marijuana decriminalized in Massachusetts?
Yes. Although marijuana possession is decriminalized across Massachusetts, consumption is prohibited in public and can result in fines.
Is there a fine or penalty for marijuana possession in Massachusetts?
Consuming cannabis in public or in a place where tobacco is prohibited typically results in a $100 fine. Similarly, leaving an open container of cannabis in a car will result in a $500 fine.
How many cannabis plants per household in Massachusetts?
All adults 21 and over are legally allowed to grow up to six plants per person or up to 12 plants per household. Fortunately, cannabis plants grown at home do not count towards the 10 ounces home possession limit. Also, qualifying patients who intend to grow cannabis may register to grow or have their caregiver grow on their behalf. This registration will allow them to grow enough plants to cover their 60-day supply of cannabis.
Massachusetts dispensaries regulations
Massachusetts' Cannabis Control Commission is responsible for licensing and regulating dispensaries in the state.
Massachusetts growers regulations
The Cannabis Control Commission also licenses and regulates marijuana cultivators within Massachusetts.
Closing thoughts
Many aspects of Massachusetts' cannabis industry look encouraging for the future. For example, making medical marijuana tax-exempt will only further boost growth in the industry. Some of the next progressive steps could be for cities like Boston to have recreational cannabis cafes that allow users to consume cannabis. Until then, stay safe and consume your cannabis in private.