Is Marijuana Legal in New Mexico?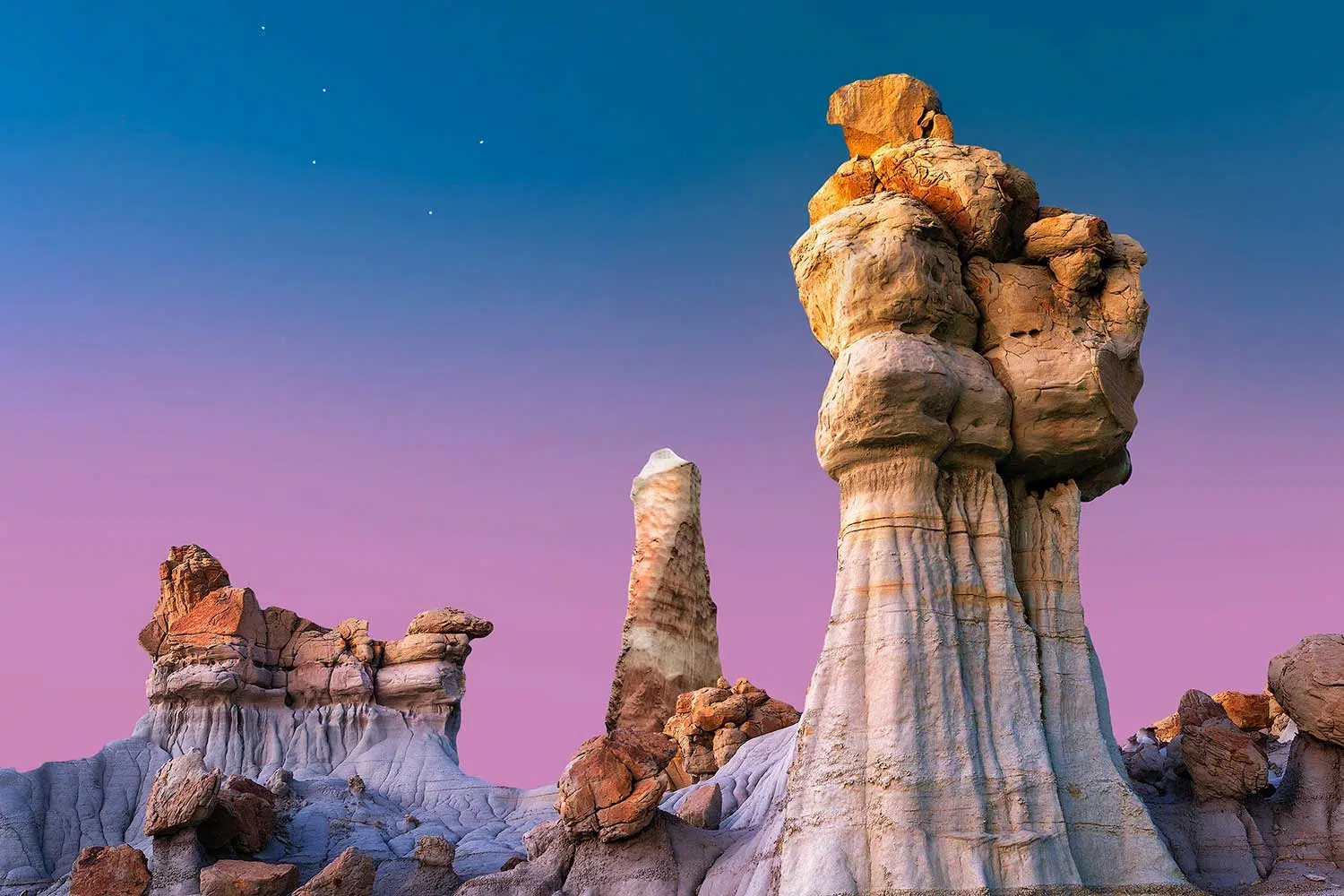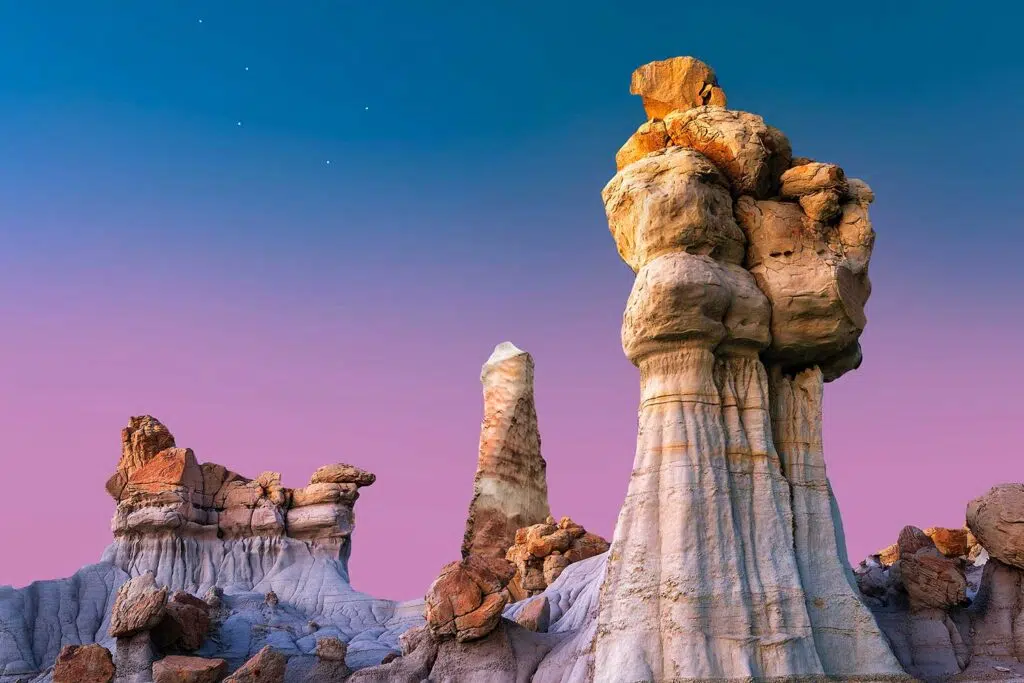 The cannabis landscape in New Mexico is currently on a good run. Only a short while ago, marijuana was only legal for medicinal purposes in the state. However, thanks to voters' powers, cannabis is now also legalized for recreational use in New Mexico. This state has always taken a positive approach towards marijuana. For instance, as far back as 1978, New Mexico already recognized the medicinal value of cannabis.
However, like other states where marijuana is fully legal, distinct rules govern both uses. This page explores the essentials you need to be aware of regarding marijuana legalization in New Mexico.
Is weed legal in New Mexico?
As of June 29, 2021, the purchase, possession, and consumption of weed for recreational purposes has been legalized in New Mexico. Before now, only medical use of cannabis was permitted in the state.
When did weed become legal in New Mexico?
Weed became legal for recreational use across New Mexico on June 29, 2021.
Are edibles legal in New Mexico?
Yes, edibles are also legal in New Mexico.
Is medical marijuana legal in New Mexico?
Yes. Medical marijuana is legal in New Mexico and has been so since 2007.
How to get medical marijuana in New Mexico
Only medical marijuana purchased from state-licensed dispensaries is considered legal in New Mexico. These dispensaries are also expected to be nonprofits marijuana producers.
Can I go to a dispensary without a card in New Mexico?
No, you'll need to be duly registered for and have a medical marijuana card on you when you visit a dispensary in the state.
How long does it take to get your medical card in New Mexico?
It typically takes between 2 to 4 weeks to receive your medical marijuana card in the mail. You also receive contact details of all medical marijuana dispensaries near you along with the card.
Does New Mexico accept out-of-state MMJ cards?
Unfortunately not. The state legislature specifically voted against the sale of medical marijuana to out-of-state patients.
Marijuana bills/laws in New Mexico & key questions
Marijuana legalization in New Mexico dates back to 1978 when it became the first state in the U.S. to enact legislation that recognized the medicinal value of cannabis. Fast forward to 2007, the state passed SB 523 (the Lynn and Erin Compassionate Use Act. This law essentially legalized the use of marijuana for medicinal purposes across the state and established a medical cannabis program. The Medical Cannabis Program was placed under the care of the New Mexico Department of Health (NMDOH). Based on this law, adults were permitted to use medical cannabis based on a physician's recommendation.
Subsequently, Governor Michelle Lujan Grisham signed SB323 into law to decriminalize the possession of small amounts of marijuana in the state. SB323 reduced the penalty for possessions under half an ounce from jail time to a $50 fine.
Governor Michelle Lujan Grisham signed HB 2 or the Cannabis Regulation Act on April 12th, 2021, to make New Mexico only the 5th state to legalize recreational cannabis via the state legislature. This law made it legal for adults to purchase, possess, and consume cannabis for recreational purposes. HB 2 also made provisions for adults 21 and over to gift cannabis to other adults and cultivate at home.
How much marijuana can I have in New Mexico? (in oz)
Recreational users can purchase, consume, possess, and gift other adults up to 2 ounces of cannabis in dry flower form. They can also have 16 grams in concentrate form and 800 milligrams of edibles. Recreational consumers can store as much marijuana at home since the law does not specify any limit. The only condition is that it must be stored in an enclosed container away from public view.
Is Marijuana decriminalized in New Mexico?
Yes, marijuana has been decriminalized in New Mexico since 2019. Note that recreational use and possession were subsequently legalized in 2021.
Is there a fine or penalty for marijuana possession in New Mexico?
Possession of more than 2-8 ounces of marijuana is a misdemeanor in New Mexico and can attract a fine of up to $1,000 and a penalty of 12 months in jail.
How many cannabis plants per household in New Mexico?
Recreational cannabis users can grow up to 6 plants at home or 12 per household. However, medical marijuana patients and their caregivers can jointly grow up to four mature plants and 12 seedlings.
New Mexico dispensaries regulations
The Cannabis Control Division (CCD) is responsible for regulating and licensing medical marijuana dispensaries in New Mexico.
New Mexico growers regulations
The Cannabis Control Division (CCD) is also responsible for licensing commercial cannabis growers in the state. Dispensaries are automatically licensed to grow and these licenses vary in costs based on the number of plants to be grown.
Closing thoughts
The marijuana landscape in New Mexico is rapidly evolving, thanks to the recent enactment of its recreational cannabis legislation. There are also many positives to New Mexico's marijuana laws. For instance, support legislation was also recently signed to expunge the criminal records of convicts imprisoned for possession of less than the current marijuana limits. New Mexico's cannabis industry is expected to experience sweeping changes this year as lawmakers adjust and adapt to current realities in the state.