Is Marijuana Legal in New York?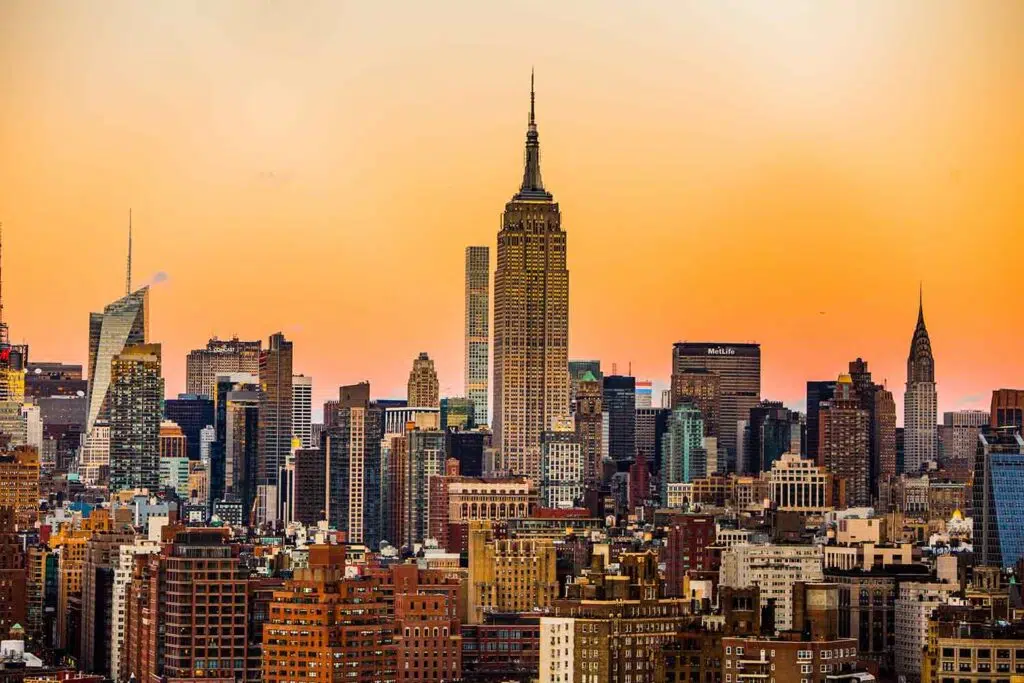 The Empire State has had an interesting marijuana legalization journey. For instance, after it nearly legalized recreational use of cannabis in 2019, it seemed as if a one-off opportunity had been missed. The state however subsequently legalized weed to the pleasure of advocates nationwide. Some of the recent progress that the state has experienced can be attributed to having a pro-marijuana governor in office. Medical use of cannabis has also been legal for a long time in New York. Keep on reading to see more interesting details regarding cannabis legalization in New York.
Is weed legal in New York?
Yes, recreational cannabis is legal in New York.
When will weed be legal in New York?
Recreational use of cannabis was legalized in March 2021 across New York.
Are edibles legal in New York?
Yes, edibles are legal in New York, within the permissible limits.
Is medical marijuana legal in New York?
Yes, medical marijuana is also legal in New York. Medicinal cannabis has been legal in New York since 2014 when the state's Compassionate Care Act or S7923 was passed.
How to get medical marijuana in New York
Duly registered patients can purchase medical marijuana from state-backed dispensaries across New York.
Can I go to a dispensary without a card in New York?
No, you'll need to be registered on the medical marijuana registry and present a card before you can purchase cannabis at a dispensary.
How long does it take to get your medical card in New York?
It takes approximately 10 days from the date of application to receive your medical marijuana card in New York.
Does New York accept out-of-state MMJ cards?
New York does not currently offer reciprocity or recognition for out-of-state medical marijuana patients.
Marijuana bills/laws in New York & key questions
New York has had marijuana legislation for a very long time. For instance, the state enacted legislation that decriminalized marijuana in 1977. This law was subsequently improved upon in 2019 when the state nearly legalized marijuana. The state legalized medical marijuana in 2014 via the state legislature when the New York Compassionate Care Act (or S7923) was signed. This legalized the development, purchase, possession, transportation, and delivery of medical marijuana across New York.
In 2019, New York lawmakers debated extensively on how to legalize cannabis across the state. After failing to reach a consensus, the lawmakers could not enact the legislation.
New York's biggest break for its marijuana industry came in March 2021 when SB 854-A or the Marihuana Regulation and Taxation Act was passed. The law legalized the use of cannabis by adults 21 and over for recreational purposes and set up the Office of Cannabis Management to regulate all aspects of the industry.
How much marijuana can I have in New York? (in oz)
Recreational users can possess up to 3 ounces of marijuana. Meanwhile, medical marijuana patients can hold up to a 60-day supply of cannabis products at any time.
Is Marijuana decriminalized in New York?
Yes, marijuana possession was decriminalized across New York in 2019.
Is there a fine or penalty for marijuana possession in New York?
Marijuana possession below 3 ounces is legal in New York. However, possessions between 3-8 ounces are punishable by up to a $1,000 fine and up to a year in jail.
How many cannabis plants per household in New York?
The law currently allows adults to grow up to 6 marijuana plants with no more than 3 mature. If there are multiple growers in the household, the maximum is 12 marijuana plants with no more than 6 mature. Medical marijuana users still have to wait for specific regulations regarding home cultivation in New York.
New York dispensaries regulations
New York's Office of Cannabis Management oversees the Medical Marijuana Program in the state and is responsible for regulating and licensing dispensaries statewide.
New York growers regulations
The Office of Cannabis Management (OCM) is responsible for licensing cannabis cultivators in New York.
Closing thoughts
Up until recently, recreational marijuana was still illegal. All that has now changed and New York can be counted among the fully legal states. This is a testament to the longstanding efforts of advocates and lawmakers. It also reflects the benefits of having a governor that's eager to legalize cannabis. Notwithstanding, New York's current marijuana laws seem fair and in line with what's obtainable in many other pro-marijuana states.