Canopy Growth (NASDAQ: CGC), a top weed stock and leading cannabis producer and distributor has just added a new name to its growing list of assets. After securing a $750 million loan in March, Canopy Growth announced last Thursday that it has acquired a 100% stake in fellow Canadian marijuana company Ace Valley. Like most acquisitions in the weed stock industry, this will send positive waves across.
Photo: Unsplash
Although details are yet to emerge about Canopy Growth's latest acquisition, experts believe that there will be more investment activities like this ahead. It is widely viewed as a sign of an industry that's starting to consolidate. Keep on reading as we examine the CGC-Ace Valley acquisition and what it means for the cannabis industry.
Canopy Growth Acquires Ace Valley as Weed Stock Industry Consolidates
On Thursday the 1st of April, 2021, Canopy Growth announced via a press release that it had completed a deal to acquire 100% of Canadian weed company AV Cannabis Inc. (Ace Valley). According to the press release, Canopy Growth intends to use this acquisition to leverage Ace Valley's "best-in-class national sales, marketing and distribution capabilities to expand the product portfolio and scale the brand across Canada."
Ace Valley is Ontario's leading cannabis company with a strong following from millennial and Gen-Z consumers. The company's focus on Ready-To-Enjoy (RTE) products makes it especially attractive to this demographic audience. By acquiring a brand that targets young people, Canopy Growth is essentially ensuring that it brings in demography of consumers that are known to be liberal spenders, thereby unlocking its revenue growth opportunities.
Also, there are cost synergies that can be expected from Canopy Growth's acquisition of Ace Valley. For instance, via this acquisition, Ace Vally's reach and brand will be extended even beyond Canada. Ace Valley will further benefit from Canopy Growth's full production and distribution capabilities. Canopy Growth will also enjoy all the benefits associated with having another successful brand in its portfolio.
Overall, this looks like a complimentary acquisition and certainly a win-win for both parties. However, CGC is yet to disclose how much it paid for Ace valley. Could this be linked to a $750 million loan that Canopy Growth secured in mid-March? Time will tell.
How does this Acquisition Affect the Weed Stock Market?
Cannabis stocks have been experiencing a resurgence since the U.S. elections last year amidst renewed hopes of federal marijuana legalization. Similarly, updates about impending federal legalization or substantial investment activity usually cause marijuana stocks to rise. After Canopy Growth announced its acquisition of Ace Valley on Thursday, its weed stock rose by 0.64%. It should however be noted that cannabis was legalized in New York the day before so this might have had an impact. Nonetheless, the weed stock market responded well to this consolidatory move by Canopy Growth and Ace Valley.
Canopy Growth Recently Secured a $750 Million Loan
Canopy Growth also announced via a press release last month that it had secured a $750 million loan. The company's CFO and Executive Vice President Mike Lee confirmed the details of the loan in a statement. The EVP stated that this loan would help in the quest to build value for both credit and equity investors over time. He said, "This transaction further strengthens Canopy's balance sheet, provides additional capital to invest in high-return growth opportunities, and marks a key milestone for us as we work towards achieving a more efficient capital structure."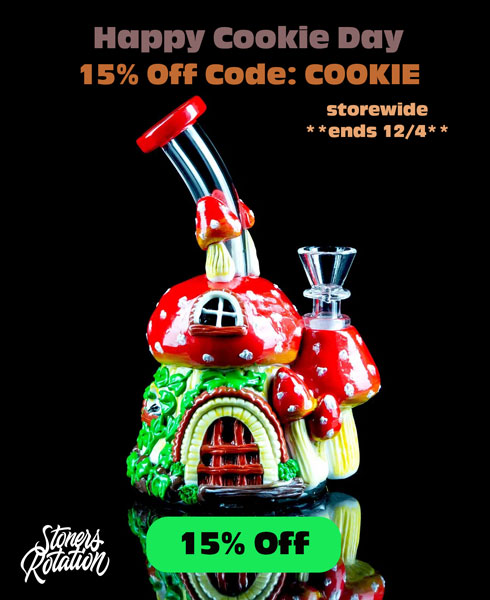 According to Canopy Growth's press release, "The gross proceeds, net of fees and expenses, will be used by Canopy Growth for working capital and general corporate purposes, including without limitation, growth investments, acquisitions, capital expenditures, and strategic initiatives."
This financing move gives Canopy Growth the means to make strategic investments. It's therefore not surprising this weed stock purchased Ace Valley weeks after securing the loan.
The Weed Stock Wrap
Canopy Growth remains a top weed stock in Canada and the U.S and investment moves like this can be expected. This acquisition could potentially make Canopy Growth's weed stock as popular as Aurora Cannabis on trading platforms like Robinhood.