The weed stock industry continues to shape up positively as newly legalized states open up more expansion opportunities. The past week was certainly an interesting one for current and potential investors in the sector. For example, from Tilray shareholders approving the long-awaited merger with Aphria to Canopy Growth settling a licensing dispute, the activities from last week could potentially set the tone for the industry for the rest of the year.
Photo: Unsplash
We've collated details of the top weed stock investment activities from last week. Here are the highlights of these activities from the past week that are likely to shape the outcome of weed stock investments this week.
Canopy Growth (NASDAQ: CGC) Settles a Licensing Dispute
Canopy Growth has recently agreed to a $3.95 million settlement for a licensing dispute with Cure Pharmaceutical. Cure Pharmaceutical specializes in the development of its proprietary CUREfilm technology, a thin oral film that delivers cannabis extracts and biosynthetic cannabinoids. Both cannabis companies have endured a standing battle over the licensing, with many analysts suggesting it might ultimately affect Cure Pharma's revenues going forward.
Canopy Growth's weed stock currently has a sell signal on most trading platforms and is -25% down in its year-to-date performance.
Curaleaf's (OTC: CURLF) European Unit Set to Receive Food Authorization
This weed stock has a lot of positives going its way at the moment. Curaleaf's European subsidiary EMMAC Life Sciences Group has just announced it has received validation for Novel Food authorization for its synthetic CBD products. This is a major boost for the cannabis company. This validation is the first step required to achieve the required authorization. By EU regulations, the Novel Food Authorization is a mandatory requirement for CBD products to be placed in the market within the union.
Curaleaf is currently Europe's largest vertically integrated cannabis company. If it eventually gets this authorization, it will further boost the cannabis company's presence in Europe, and give its products improved acceptance across the continent. Investors seeking long-term gains from cannabis stocks can expect Curaleaf's marijuana stocks to make gains when this happens.
Interestingly, Curaleaf also recently opened up its first Maine branch, further expanding its market share across the United States.
GrowGeneration weed stock (NASDAQ: GRWG) Enters The Mississippi Market
GrowGeneration has always received praise across the industry for its hydroponics strategy and overall style of business. The hydroponics retailer has just entered the Mississippi medical marijuana market by signing a lease for a garden center. This is GrowGen's first location in Mississippi. The company made the announcement last week and confirmed that the garden center will be located in Jackson, Mississippi.
According to GrowGen's announcement, the new site includes 40,000 square feet, which will be used for warehouse and showroom space. CEO of GrowGen Darren Lampert also announced that the state "is exactly the kind of new and emerging cannabis market GrowGen is looking to enter".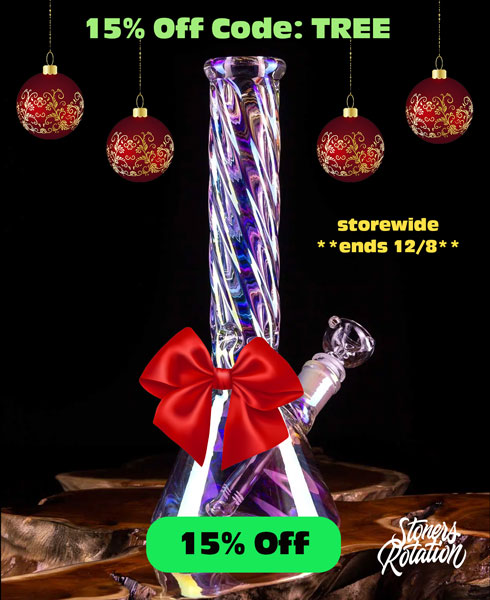 Tilray (NASDAQ: TLRY) Shareholders Finally Approve Merger With Aphria (NASDAQ: APHA)
Recall that we previously reported on how Tilray adjusted its bylaws to reduce the shareholder voting requirement to complete the Aphria-Tilray merger. The company finally approved the merger last week, barely a week after the bylaw adjustment. This has ultimately paved the way for the creation of a new cannabis powerhouse.
As expected, the new combined company will continue trading under the Tilray ticker on NASDAQ. According to the Tilray management, 99.38% of shares represented at its shareholders' meeting on April 14 voted in favor of the merger. The new company is set to become one of the biggest marijuana establishments globally based on revenue.
Consequently, Aphria's stocks will be effectively suspended from the NASDAQ exchange going forward.
Green Thumb Industries cannabis stocks (OTC: GTBIF) Refinances Prior Debt
Top weed stock Green Thumb Industries recently announced that it has secured a $217 Million senior debt financing. It was secured at the rate of 7%. Green Thumb aims to use the proceeds to collapse its existing debt of $105 million due May 2023. It will also go towards ongoing working capital and growth initiatives. Green Thumb CEO Ben Kovler believes that the newly secured funding "represents the industry-leading cost of capital in the legal cannabis industry and strengthens our balance sheet".
Closing Thoughts
As the industry continues to either consolidate, diversify or expand, investors will be gearing up to take advantage. Things are currently headed in the right direction across the landscape. More states and exploring marijuana legalization, thereby creating more opportunities for cannabis companies to exploit. Ultimately, this is a great time to be involved in the weed stock market.