The U.S. cannabis landscape continues to grow as more states open up for business. The latest among these states is New Mexico. New Mexico recently signed statewide marijuana legislation that makes it legal for adults over 21 to use cannabis. This development offers the top cannabis stocks excellent opportunities to grow, especially for those in neighboring states to New Mexico.
Photo: Unsplash
Just as it happened when New York legalized weed, many existing cannabis businesses will stand to make gains from New Mexico's latest marijuana development. Read on as we delve into the top cannabis stocks to invest in as New Mexico legalizes cannabis.
New Mexico Legalizes Recreational Marijuana
New Mexico has now enacted its marijuana legislation that effectively legalizes recreational cannabis across the state. The state's Governor Michelle Lujan Grisham signed the legislation on Monday, April 5th, 2021. Governor Grisham has long been an advocate for legalizing cannabis in the state. Grisham's arguments for statewide legalization have mostly been centered around how it will boost the local job market and also address the racial injustices from the war on marijuana.
With neighboring states like Colorado and Arizona fully legalizing cannabis, it was only a matter of time before New Mexico follows suit. The impact of weed legalization on the top cannabis stocks in the market is will be massive. For instance, cannabis companies with established operations in Arizona and Colorado will see this as an excellent opportunity to expand. As New Mexico attempts to activate this new industry, it would make business sense to invest in cannabis stocks that stand to benefit from this development.
Top Cannabis Stocks to Buy as New Mexico Legalizes Weed
Here are the 3 top cannabis stocks that stand to benefit the most from weed legalization in Nex Mexico.
Curaleaf Holdings (OTC: CURLF)
There are many reasons why Curaleaf is one of the top cannabis stocks to buy in anticipation of its expansion into New Mexico. Firstly, Curaleaf is the biggest cannabis company in the U.S. based on revenue. This puts the weed stock at a vantage point when it comes to expanding into newer territories. Secondly, Curaleaf already has operations in the neighboring states of Colorado and Arizona.
For instance, Curaleaf recently acquired a cannabis company in Colorado. It also has an extensive network of dispensaries in Arizona. This regional presence will ultimately help Curaleaf to step up and gain more market share in the new marijuana market in Arizona. This weed stock currently has 93 dispensaries and 22 cultivation sites across 23 states. It also recently reported third-quarter revenue of $182.4 million, a 195% increase year-on-year. We already predicted Curaleaf as one of the top cannabis stocks to buy for summer 2021.
Acreage Holdings (OTC: ACRGF)
Acreage Holdings is another cannabis stock that could benefit from New Mexico's weed legalization. It already has 71 dispensaries and operations in 15 states. Acreage's reported revenue in the third quarter was listed at $42.2 million. This was a 42% increase year-on-year. Also, Acreage Holdings already has a large growing facility in Egg Harbor, New Jersey, which it plans to expand.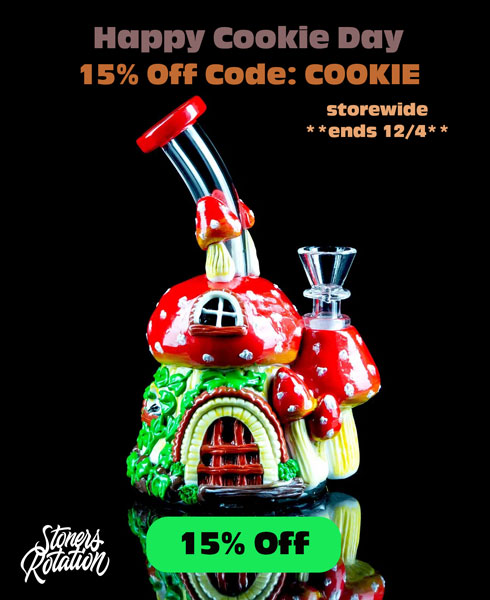 What makes Acreage Holdings more interesting is that it has an agreement in place to be acquired by Canopy Growth (NASDAQ: CGC). This agreement is based on the condition that marijuana is legalized at the federal level. Canopy Growth is the biggest pure-play cannabis company globally by market cap. A great way to further spread tentacles in the industry would be to extend operations and market share to New Mexico.
Harvest Health & Recreation (OTC: HRVSF)
Harvest Health has been expanding its operations in the neighboring state of Arizona for a while. For instance, when Arizona just legalized recreational cannabis last year, Harvest Health was confident that it should be able to ramp up adult sales quickly. As of December 2020, Harvest Health already had 38 dispensaries in seven states, with 15 of those in nearby Arizona. This cannabis stock's strong presence in Arizona makes it a top contender to benefit from weed legalization in New Mexico.
In terms of numbers, Harvest Health generated $61.6 million in its third-quarter revenue, up by 86% year-on-year. Harvest Health's net loss of $2.1 million in the same quarter also has investors believing that it's on its way to profitability.
The Top Cannabis Stocks Wrap
These three cannabis stocks have continued to perform well over the past year. This is perhaps an indication of investors' hopes for their future success. It could also be aligned with public hopes for federal marijuana legalization. Regardless, these top cannabis stocks stand to benefit a lot from the new marijuana market in New Mexico once it kicks off.
Sign up for our newsletter to stay up to date on marijuana legalization across the U.S. and the top cannabis stocks to invest in.