We've either heard or experienced that alcohol can cause horniness. However, whether or not weed does the same is less talked about. When people think of a stoner, they usually think of someone relaxed and eating a whole lot of food due to the munchies. People don't typically associate weed with sex but maybe they should. Many stoners have reported that weed makes them horny no matter if they smoke a joint, from a bong or take edibles. Here is what science says about that.
Photo: Unsplash
Does Weed Make You Horny?
Several weed users have said weed has made them horny and it makes sense. Many women have also said sex while high is great. Research also backs up this claim and shows that weed can make sex more pleasurable for women.
Zoe Ligon, wrote in a Refinery 29 article that weed increased her libido so much that she ditched what she was using before to fix that problem. She said, "weed fertilized my sex drive and helped me get wet in a way that was so immediate that I ditched my herbal remedies." She also said, "There was simply no other sensation quite like sex while I was stoned."
The writer for an Elite Daily article, Shawn Binder, has also reported a similar experience for themselves and their friends. The writer says, "Of six stoner friends I asked, all admitted that weed at one time or another had played a significant part in their sex lives." He shared his own experience with weed too. "Being high while getting off is truly one of the most freeing sensations of this life" was how he described his experience.
Studies about weed and sex
Weed enhancing sex is also documented in scientific studies.
In a study, people reported more enjoyable sex after using weed before the act. 68.5% said the 'overall sexual experience was more pleasurable'. In addition to that, 60.6% reported an increase in sex drive while 52.8% stated there was an increase in satisfying orgasms.
According to a Psychology Today article, "The best report, based on interviews with 97 adults in Kansas City, showed that "over two-thirds reported increased sexual pleasure and satisfaction with marijuana use. About half of both sexes also reported increased sexual desire while using marijuana." "
In addition to that, Psychology Today referred to a 2003 Canadian study which found that among the 104 adult participants, 25% of them either often or always had increased libido. Another 40% said it sometimes did.
Other Results of Weed On Sex
As you already know, everyone reacts to weed differently. While some people will be able to have incredible high sex, some won't even be in the mood. For example, the 2003 Canadian study reported that 33% of participants reported never or seldom having an increase in libido.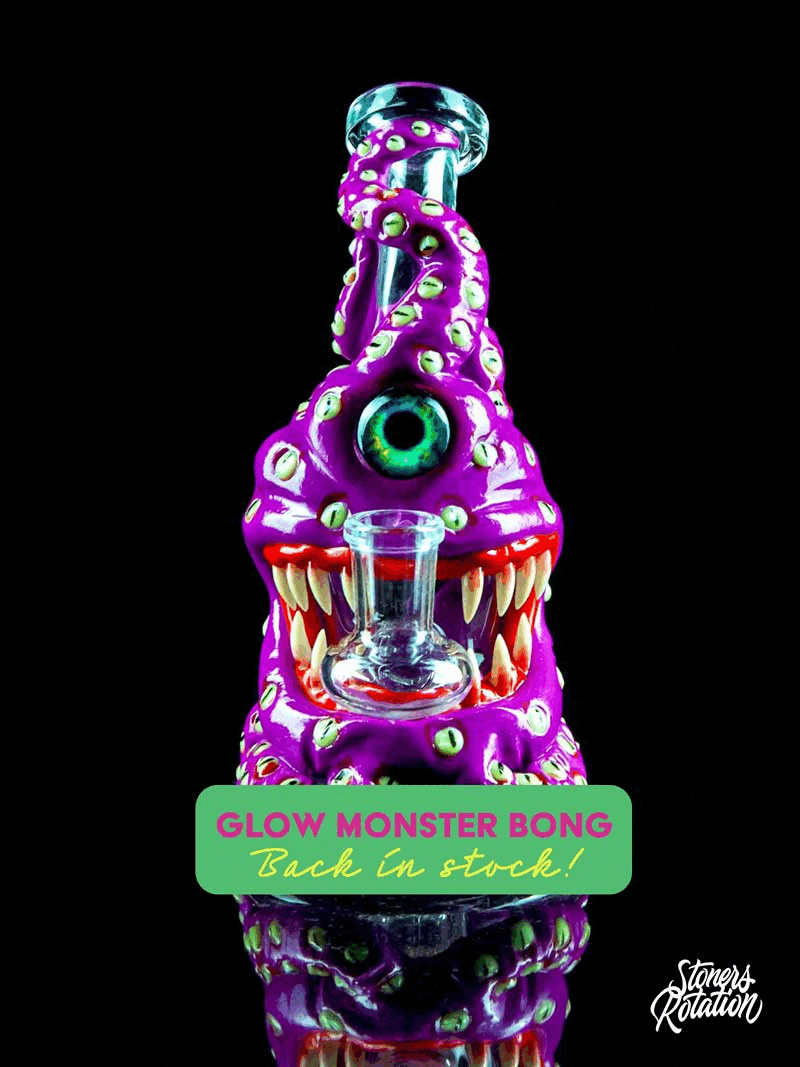 In addition to that, according to another study, some men reported premature ejaculation. The Elite Daily article also said, "The three male friends asked about this issue seemed unembarrassed to admit that sometimes weed spurs them into such a heightened body-and-head space, they can't last as long as they usually do."
Why Does Weed make you Horny?
That's a great question. There are many reasons why weed can make you horny and make your sex life better. Before we get into them, it makes sense to talk about how weed affects the body. According to, The Relationship between Marijuana Use Prior to Sex and Sexual Function in Women, endocannabinoids help to regulate sex hormones and since cannabinoids bind to our endocannabinoid receptors, they would play a part in our sexual experience as well. The study states, "Cannabinoids and endocannabinoids interact with the hormones and neurotransmitters that affect sexual behavior."
These interactions are more illuminated in animal models than human models.
The reasons why weed may make you horny or help you have a better sexual experience are:
Weed Makes You Horny by Decreasing Anxiety
It's no secret that weed helps some people alleviate anxiety. Anxiety affects how people perform sexually and the enjoyment they can have. As the Refinery 29 article says, arousal begins in the brain. This is true for men and women as erectile dysfunction does have some mental factors that affect it as well. The writer of the article chronicles her own experience with wanting to have sex and not being able to because of anxiety. She said, "I wanted so badly to be intimate with him, but my body was in full-on freak-out mode from nerves. Once I rolled up a joint, though, I became my self-lubricating, horny, weed-goddess self."
Just remember that for some people, more than a certain amount of THC can actually increase anxiety.
Weed Enhances Your Senses
Weed can make sex more enjoyable by heightening your senses according to Allure. Allure says, "Your sense of touch is also enhanced with cannabis, by lowering pain and inflammation, which makes sex feel out of this world." They posit, "Everything from a shoulder rub to an orgasm is amplified under the influence of cannabis."
Lakisha Jenkins, an expert in the endogenous cannabinoid system was quoted in Allure suggesting edibles or tinctures before sex.
Weed Makes Sex Less Painful
According to the American College of Obstetricians and Gynocologists(ACOG), nearly 75% of women have reported having pain during intercourse. We also know that cannabis is a pain reliever and therefore using cannabis can help alleviate painful sex. Allure mentioned that there are topical cannabis products that can applied directly to the vulva which are not psycoactive. There are also vaginal and anal suppistories. It should be noted that frequent and severe pain sex should be checked out by a doctor.
Conclusion
Weed definitely makes some people horny and makes sex more enjoyable. There are many reasons why that is true. Of course, not everyone will have the same experience because everyone is different.
Do you have more burning questions around cannabis?
Email us at [email protected] with your questions/topic suggestions and we will get back to you!