Weed has been legal for nearly a decade now in Colorado, making it a great place to visit if you like getting blitzed on your holidays. A great Airbnb stay tailored to 420 enjoyment can make the experience even better, so we've compiled a list of the best stoner friendly Airbnbs in Denver. Book any of the below and you'll have a highly rewarding stay.
Top 8 Stoner Friendly Listings in Denver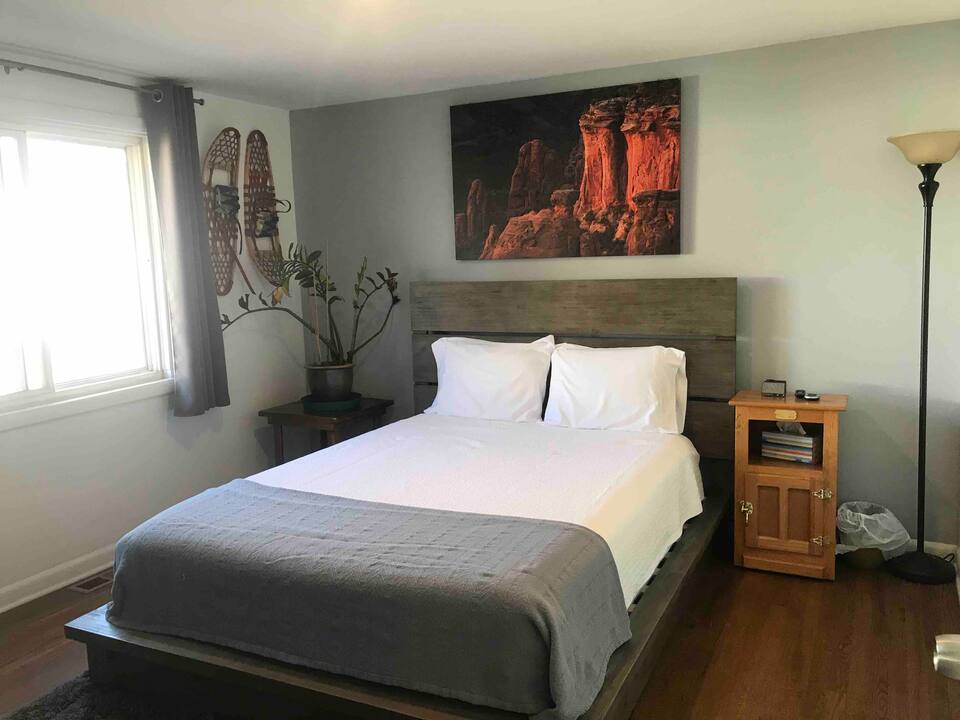 This 420 lodging provides snacks, sodas, pipes and papers — in short, everything you need for a chill weekend getaway. 
While there's two bedrooms, the home can accommodate up to 5 guests.
The hosts listed the property to share their love of the Denver lifestyle and host weed and festival enthusiasts. They've created a unique space perfect for a harmonious high.
There's a backyard and patio with a grill as well in case you get BBQ munchies.
# of guests: 5
# bedrooms: 2
# beds: 3
Style: Entire home
Price per night: $140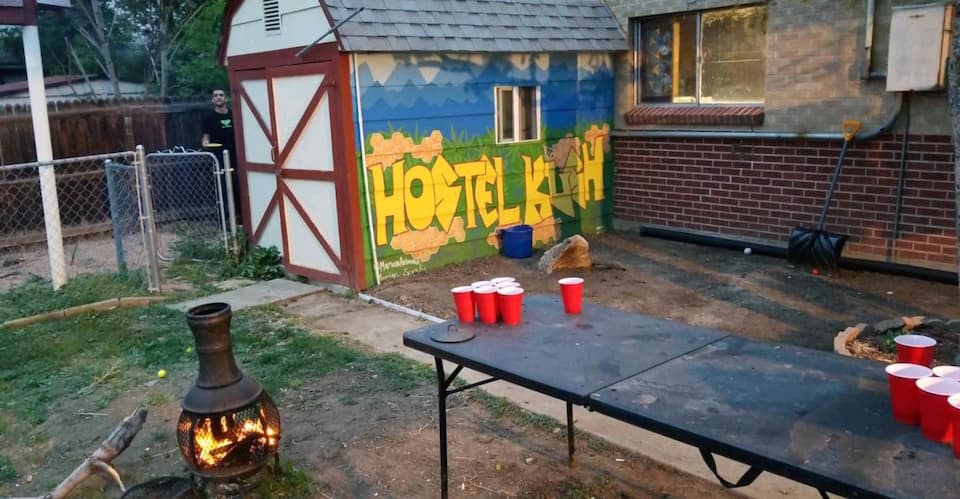 If you're on a budget and prefer an alternative scene, consider this backyard tent arrangement in a merry 420-friendly environment. You can arrive in a cohort of up to 20 people per night, making it a great option for big group trips.
One tent will be provided, but make sure you bring the rest of your camping equipment and any comforts you might want while high. However, it's not completely back to nature as you'll have access to an indoor bathroom, kitchen and wifi.
If you want to bring your pet dog, he/she can stay for an extra €10 a night.
# of guests: up to 20
Style: Backyard camping
Price per night: €18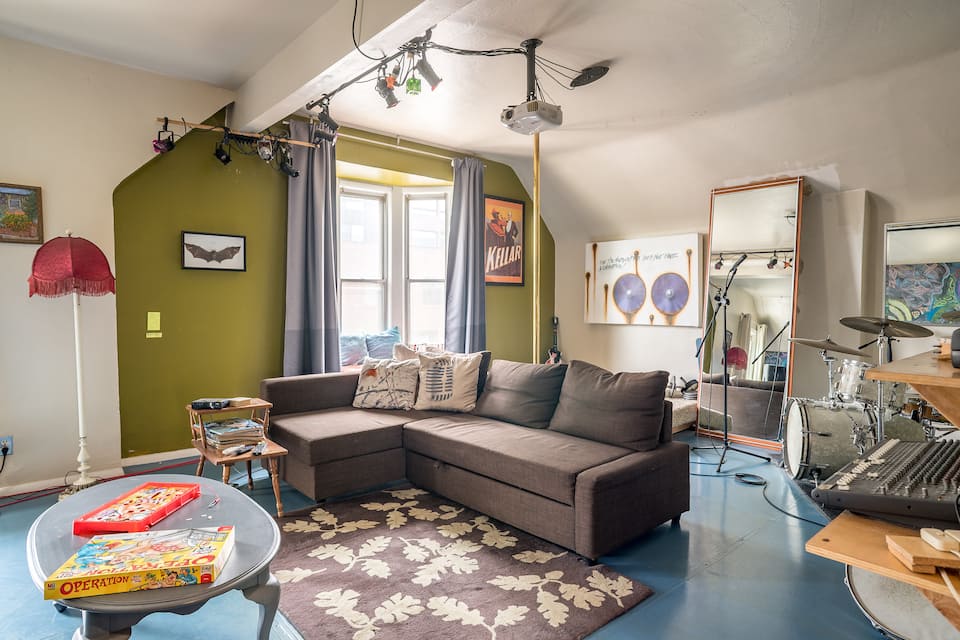 This stoner tailored pad is on Tennyson street in one of Denver's trendiest neighbourhoods. There are plenty of restaurants, breweries, bars and boutiques very close by.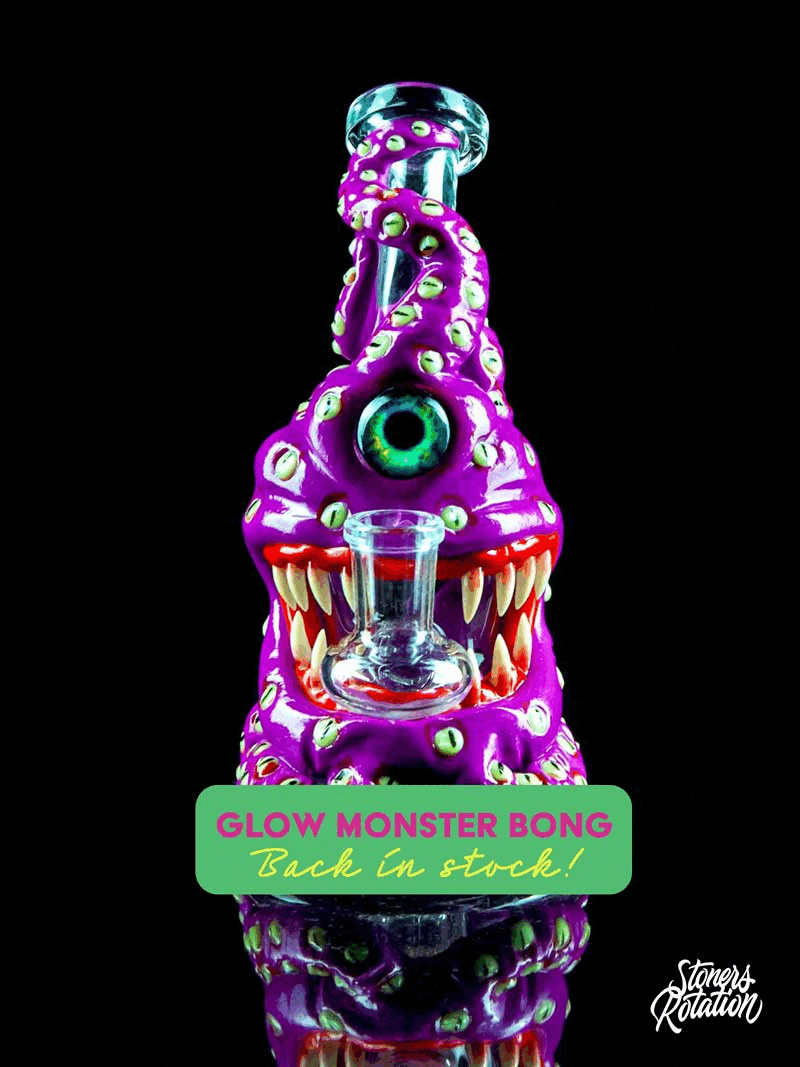 If you want to visit downtown Denver, it's only 3 miles away. But if you prefer to stay in the apartment and chill you'll find everything you need, including coffee shops and pot dispensaries, within a few blocks.
The place is perfect for entertaining and relaxing with infinite indoor activities on offer. Some of these include a movie projector, a drum kit, a pole dance stage for those with superior upper body strength, a PA system, a chalkboard, a yoga mat and dumbbells.
There's also a patio with a grill and dining area. Just make sure you're mindful of the neighbours and keep the noise down after 10pm.
# of guests: 7
# of bedrooms: 2
# of beds: 2
Style: Entire loft
Price per night: $125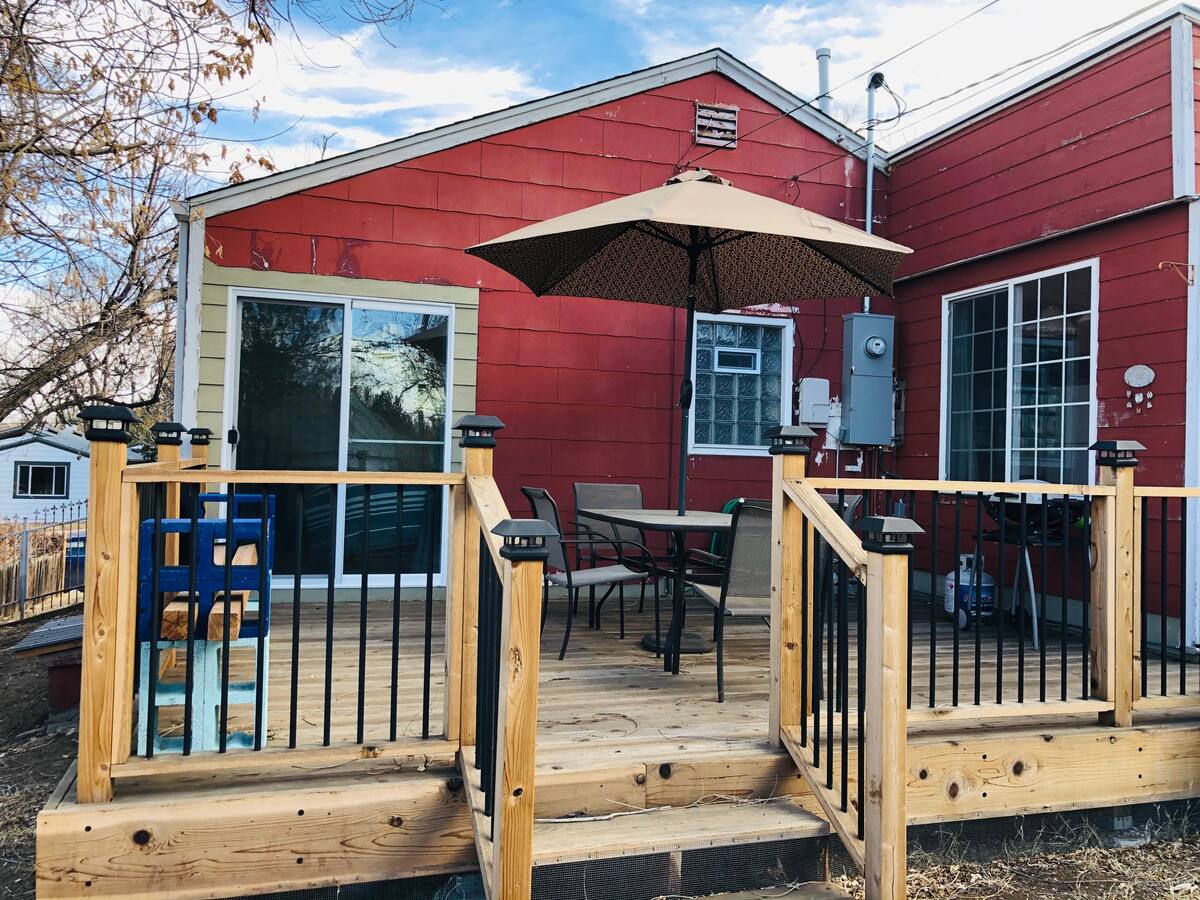 This 420 haven is particularly appealing to the musically inclined, with a piano and other musical instruments available throughout your stay. If you're a musician trying to nail a new composition, then this place might provide the inspiration you've been looking for
The house is big, with two bedrooms (sleeps 6 guests), two reception rooms, a backyard and a patio. It's also pet-friendly, and pups in particular will enjoy all the outdoor space.
Colorado is known to have 300 days of sun per year, so having a 420 patio is perfect for soaking up rays while you get stoned.
# of guests: 6 guests
# of bedrooms: 2
# of beds: 3
Style: Entire house
Price per night: $152
While this listing is actually in Littleton, it's only a 20 minute drive into Denver and still benefits from the same 420 friendly ambience of the Mile High City.
Besides, if you're looking for somewhere quiet and quaint to get high, then Littleton is the ideal spot to be.
There's a beautiful modern interior and ample outdoor space to enjoy.
Just a mile's walk from the duplex takes you to tranquil downtown Littleton where you can find shops, live music, brew pubs, loads of restaurants and miles of trails.
# of guests: 4
# of bedrooms: 2
# of beds: 2
Style: Entire condominium
Price per night: €122
The location on this 420 listing can't be beat.
If you like lively explorations while high, then you'll find plenty to satisfy you with Sloan's Lake a stone's throw away, as well as a variety of breweries, bars, restaurants and dispensaries.
It's 3 miles out from downtown Denver, and the spectacular Red Rocks amphitheatre is only 14 miles away.
The host also provides guests with 420 accessories, snacks and water to make your stay extra comfortable.
# of guests: 4
# of bedrooms: 2
# of beds: 2
Style: Entire townhouse
Price per night: €109
This stoner pad is for guests who want to smoke up and party.
This is the dream 420 friendly airbnb, with a bar, a beer pong table, darts, a poker table, karaoke, speakers, fire pits, patios, laser lights, a turtle tank and a shuffleboard. Suffice to say you won't be short of entertainment.
If you want to host an event, you just need to arrange with the owner and pay an extra fee in advance. Then you have all the freedom to do as you please.
Blunts, papers, dab rings, a torch and a pipe are all provided, as well as a flat screen TV with Netflix, Prime, HBO and Starz (and much more).
If you want to light up and live it up, then this is the place for you.
# of guests: 10
# of bedrooms: 2
# of beds: 6
Style: Entire house
Price per night: €81
This adorable little home is only a few blocks away from Ruby Hill Park, the South Platte River bike trail and Levitt Pavilion making it the perfect stay for stoners that like to stay active during the day. Plus it's also only 15 minutes away from downtown Denver and has easy access to the mountains in case you feel like hiking.
The host can lend you pipes, dab rigs, joint and blunt rollers should you need 'em.
# of guests: 6
# of bedrooms: 2
# of beds: 3
Style: Entire house
Price per night: €111
Smoke Up
You're not short of choices for where to stay to get the most out of your 420 holiday.
To read more about where you can legally light up, check out Marijuana legalization: Mexico, Hawaii & others push to legalize weed.
Do you have more burning questions around cannabis?
Email us at [email protected] with your questions/topic suggestions and we will get back to you!