If you're new to investing in the marijuana industry, there has never been a better time to add a weed stock to your portfolio. While some may argue that the 2017/18 bubble was better, that's not entirely true. Unlike 2017, weed stock investors can make reliably informed decisions and invest in well-established companies if they choose to.
Feature Photo Source: Unsplash
Whether you choose the high-risk, high-return approach, or a less risky option, investing in the marijuana industry shouldn't be daunting. The following is centered around two weed stock recommendations for new investors in 2021. It also explores tips to help new weed stock investors in 2021.
2 weed stock recommendations for new investors in 2021
The following are our top weed stock recommendations for new investors looking to build their portfolio in 2021. These recommendations are based on the security that these cannabis stocks generally provide for long-term holders.
Canopy Growth (TSX: WEED)(NYSE: CGC)
If this list had only one weed stock, it'd have to be Canopy Growth. This cannabis stock is a great choice for new investors hoping to benefit from potential marijuana legalization in the United States. Canopy Growth has experienced 52-week highs since Joe Biden won the U.S. elections and is still rallying to date. Joe Biden's promise to "decriminalize" marijuana has the industry hoping it would eventually amount to Federal legalization.
Interestingly, Canopy Growth already has a deal to acquire Acreage Holdings when the U.S. legalizes cannabis. This deal could potentially make CGC the biggest cannabis producer in the country. Additionally, Canopy Growth's plans to expand cultivation into Latin America will ultimately help lower the cost of production.
One drawback for Canopy Growth weed stock investors is that its share prices are already high. However, considering that CGC stock price was up by 30% last year, it's a great choice for new investors seeking to hold on in the long-term.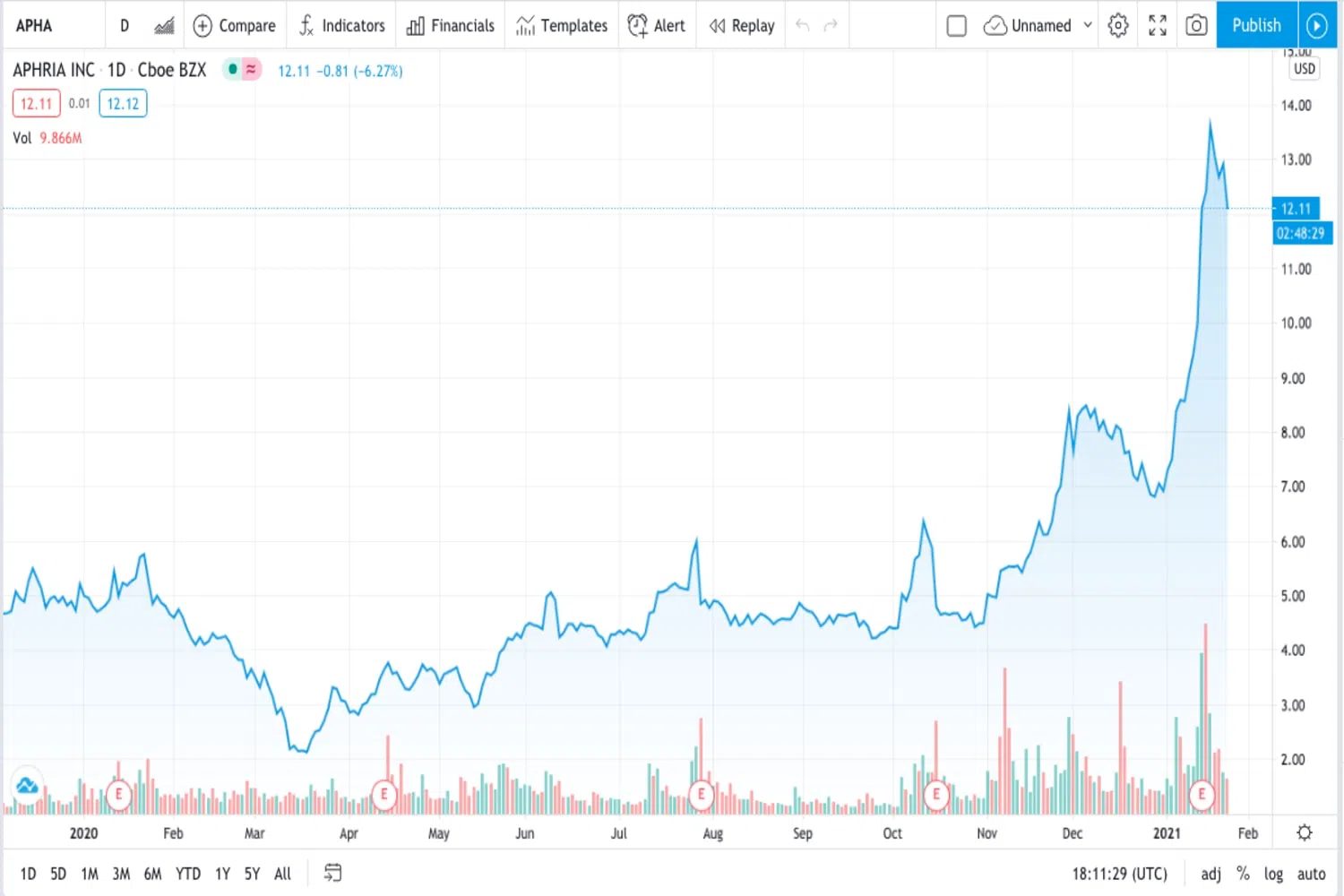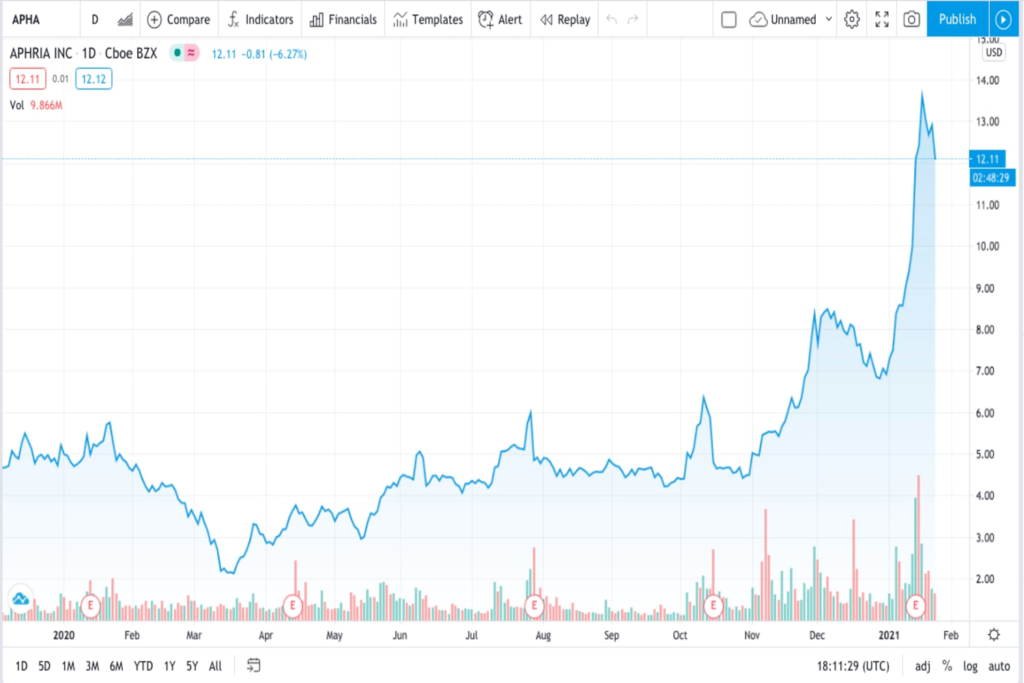 Aphria (NASDAQ: APHA)
Aphria is another top weed stock choice for new investors in 2021. The company engages in the production and distribution of medical and recreational marijuana both locally in Canada and internationally. This cannabis stock soared by 130% in 2020 and has recently reached a 52 week high. Unlike Canopy Growth, Aphria has made profits, however little it might be.
At the end of 2020, Aphria announced that it was entering a reverse merger agreement with Tilray (NASDAQ: TLRY). This deal will see the company continue trading under the Tilray (NASDAQ: TLRY) ticker and become the largest cannabis company globally. The new combined company will retain Aphria's current CEO in the same capacity and continue to focus on keeping costs low. If you're new to investing in Marijuana stocks, Aphria (Tilray) remains a safe bet.
Tips for new weed stock investors in 2021
Before you start investing in the marijuana industry, hold your breath for a second. Here are our top tips for new weed stock investors in 2021.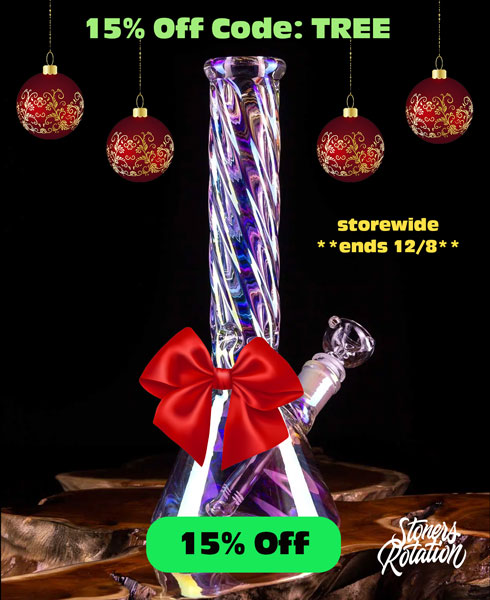 Do your research
Do your research about the weed stock you're looking to invest in. Having a clear plan before investing in cannabis stocks could potentially help you mitigate financial disaster. You should consider factors such as revenue growth, profitability, future growth forecasts, disruptive technologies or strategies, and the management team. These factors will ultimately help you understand the company's track record and general direction.
Understand the business/industry
Before investing in cannabis stocks, you should aim to understand the business and how it operates in the industry. Is it a pure-play weed stock or a pharmaceutical company? Which countries or territories does the company operate in? Does it engage in production or distribution? Answers to questions like this will ultimately help you understand the business/industry as well as gain insight into its potential growth.
Look to the future
Like other markets, technology will eventually be a significant driving force of the marijuana industry. As you plan to invest in marijuana stocks, you should ideally look out for the ones with potentially disruptive technologies or innovations. If a cannabis company is not cutting costs or introducing new methodologies and patents, they most likely won't stand the test of time.
Understand and assess the risks involved
Finally, like all investments, you should understand that investing in cannabis stocks can be risky. You could either make a profit or lose your investment. You should ideally weigh your sensitivity to a potential loss before making any investments in this industry.
The weed stock wrap
This overview offers excellent recommendations for new weed stock investors. Canopy Growth and Aphria (Tilray) offer immense value for potential long-term investors and may not be ideal as a get-rich-quick weed stock. Interestingly, these two cannabis stocks are in pole position to benefit from the potential federal legalization of marijuana in the United States.