Tilray Marijuana stocks rallied as high as 27% when it announced its agreement to enter into a merger with Aphria just before Christmas. This merger between these two cannabis firms will see Tilray become the biggest player in the sector globally. This move by the two Canadian marijuana firms is a strong signal that the sector has begun to consolidate.
Feature Photo Source: Unsplash
Aphria-Tilray executives believe that the merger speaks well for the combined company as well as the industry. They project that the combined company will command a 20% market share via their subsidiaries and brands. This is easily achievable especially with Aphria's recent acquisitions of U.S. craft beer company Sweetwater Brewing. Interestingly, Sweetwater also produces hemp-infused beverages.
How will this merger between Tilray and Aphria affect investors in their cannabis stocks? What does this mean for the marijuana industry at large? Read on to find out.
Key details about the Aphria-Tilray merger
For a start, this merger is expected to create a combined equity value of $3.9 billion. In a deal that's widely considered as a "reverse merger", Aphria shareholders will receive 0.8381 Tilray shares for each APHA stock that they currently own. Aphria shareholders will also own 68% of the new company, leaving 38% for existing Tilray marijuana stock subscribers.
Under the terms of the agreement, Aphria will become a wholly-owned subsidiary of Tilray. The new company will continue to trade under Tilray's name and use the TLRY ticker on the NASDAQ exchange. In terms of leadership for the combined company, Aphria's current CEO and Chairman, Irwin Simon will work in the same capacity. Meanwhile, Tilray's current CEO and Chairman will be one of the new company's board of directors.
Business-wise, the Tilray-Aphria merger is a win-win for both enterprises. For Tilray, it will provide a much-needed boost to their balance sheet after a rocky year. Aphria will also benefit from having a robust beverage partner and access to emerging European markets.
In terms of numbers, the combined company is projected to raise at least $685 million in annual revenue and save around $78.4 million in costs within two years. The merger will also generally offer the new company access to capital and improved funding. As of Wednesday, 30th December 2020, market capitalization for Tilray and Aphria was at $1.31 billion and $2.195 billion respectively. Although Tilray is down by around 50% year to date, Aphria is up by 72% this year.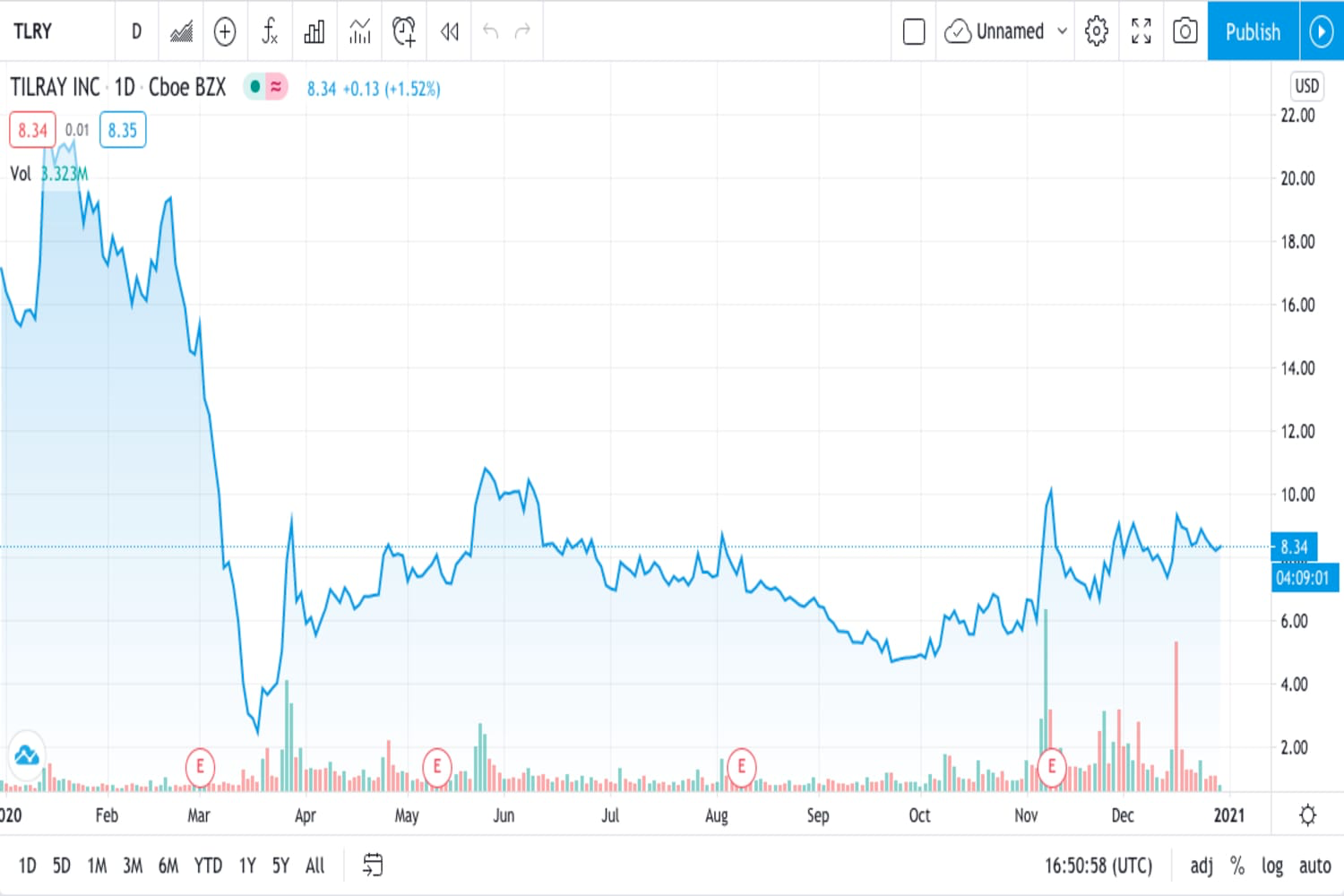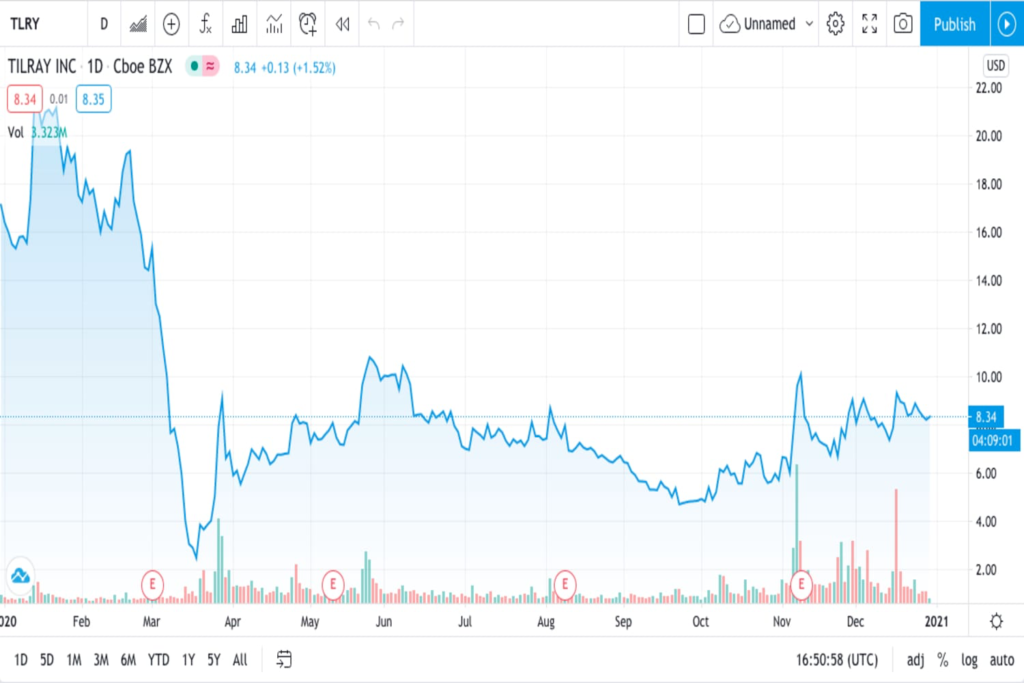 How will the merger affect their marijuana stocks?
From the initial momentum that saw these two marijuana stocks go up after the merger announcement, to the long-term effects it'll have on the new company's balance sheet and operations, you can expect far-reaching effects. Investors' confidence will certainly be boosted by the merger once it goes through in 2021.
The cost savings will also lead to considerable improvements to the bottom line for the new company. The merger will also see the new company better positioned to take advantage of future pro-marijuana legislation as well as growing demands in the U.S. and Europe.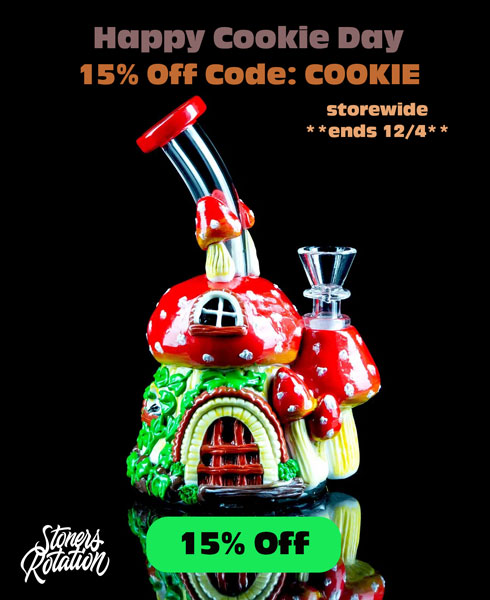 The merger will also change the competitive landscape across the marijuana industry. Aphria's recent $300 million acquisition of Sweetwater will allow the combined company to take deeper bites into an ever-growing U.S. market. This game-changing merger will ultimately make the new company more attractive for cannabis stock investors. It would also see the new company instantly offer real competition to established players like Canopy Growth and Aurora Cannabis both in North America and globally.
Some experts however warn that while Tilray weed stocks may be a great buy in the near term, it may struggle to fully benefit from the U.S. marijuana market until pro-cannabis federal laws are established.
Final verdict
According to executives from both Aphria and Tilray, the merger is targeted at cost savings and creating synergy. This merger can be considered as a light shining at the end of an unpredictable year like 2020. Investors in marijuana stocks will also see this as a positive sign for the industry. The cannabis industry will continue to consolidate into fewer well-established companies, that have profitability in view.