After tripling sales revenue between 2014 and 2018, global cannabis sales have been projected by Wall Street to generate at least $50 billion annually by 2030. This forecast offers credible hope for the cannabis industry as well as investors in marijuana stocks.
Feature Photo Source: Unsplash/Unsplash
With Canada legalizing cannabis in 2018 and many U.S. states creating favorable legislation since then, marijuana businesses in both countries have experienced mixed fortunes. For instance, while Canadian businesses have had easier access to funding and banking services, many U.S. counterparts have struggled.
How do weed stocks in these two North American countries differ? Is one more profitable than the other? Is it illegal to invest in this industry in the US? Read on as we explore the key differences between U.S. and Canadian Marijuana stocks and the top companies in the industry across these two countries.
Differences (and similarities) between U.S. and Canadian Marijuana stocks
The distinction between marijuana companies in these two countries is very clear. While Canadian companies can boast of operating in the only developed country where recreational marijuana is legal, US counterparts essentially operate in the biggest weed market globally in terms of sales numbers.
When Cannabis was legalized in Canada in 2018, many US marijuana companies entered into limited partnerships in Canada. These partnerships ultimately meant they could be listed on American stock exchanges. However, the challenges facing marijuana businesses in both the U.S. and Canada are both similar and unique in many respects.
For instance, Canadian marijuana companies have been plagued by provincial holdups that have led to companies scaling back and even cutting down on expansion efforts like Aurora Cannabis did when it halted the construction of its CA$250 million Sun greenhouse. Meanwhile, U.S. weed stock companies have also been troubled by excessive taxation policies. These challenges have generally made it more difficult for these companies to compete with the black market in these countries.
Finally, In terms of Cannabis stocks from both the U.S. and Canada, it's essential to understand that they experience different momentums. In the build-up to the U.S. elections and after the results, for instance, U.S. marijuana stocks initially rallied but were subsequently outperformed by Canadian stocks.
Top U.S. weed stocks
Here are the top U.S. marijuana stocks that have made notable gains over the past year.
Trulieve (CNSX: TRUL)
Operating as a holding company, Trulieve uses its subsidiaries to cultivate, sell and distribute medical marijuana in the U.S. and Canada. This top marijuana stock currently trades above $40 and is currently up 14% year to date.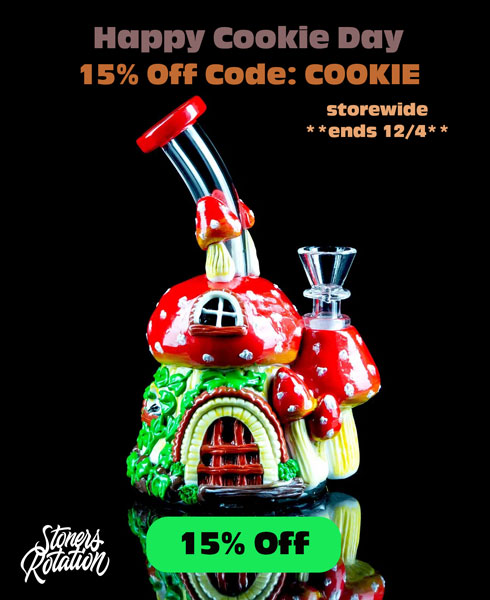 TerrAscend (CSE: TER) (OTC: TRSSF)
TerrAscend is another top US marijuana stock trading at over $12. The company cultivates, processes, and sells medical and adult-use cannabis in Canada, the United States, and Europe. This weed stock is up by 243% in 2020 and is certainly one to watch for 2021.
Green Thumb Industries
Green Thumb Industries operates from its headquarters in Chicago and engages in manufacturing and distributing branded marijuana products. 2019 sales growth of 254.54% and revenue of $287.18 million are some of the key positives that make this cannabis stock highly rated in 2020.
Top Canadian marijuana stocks
The following are some of the most popular Canadian marijuana stocks to watch for 2021. These stocks have made considerable gains in 2020 and are expected to continue in 2021.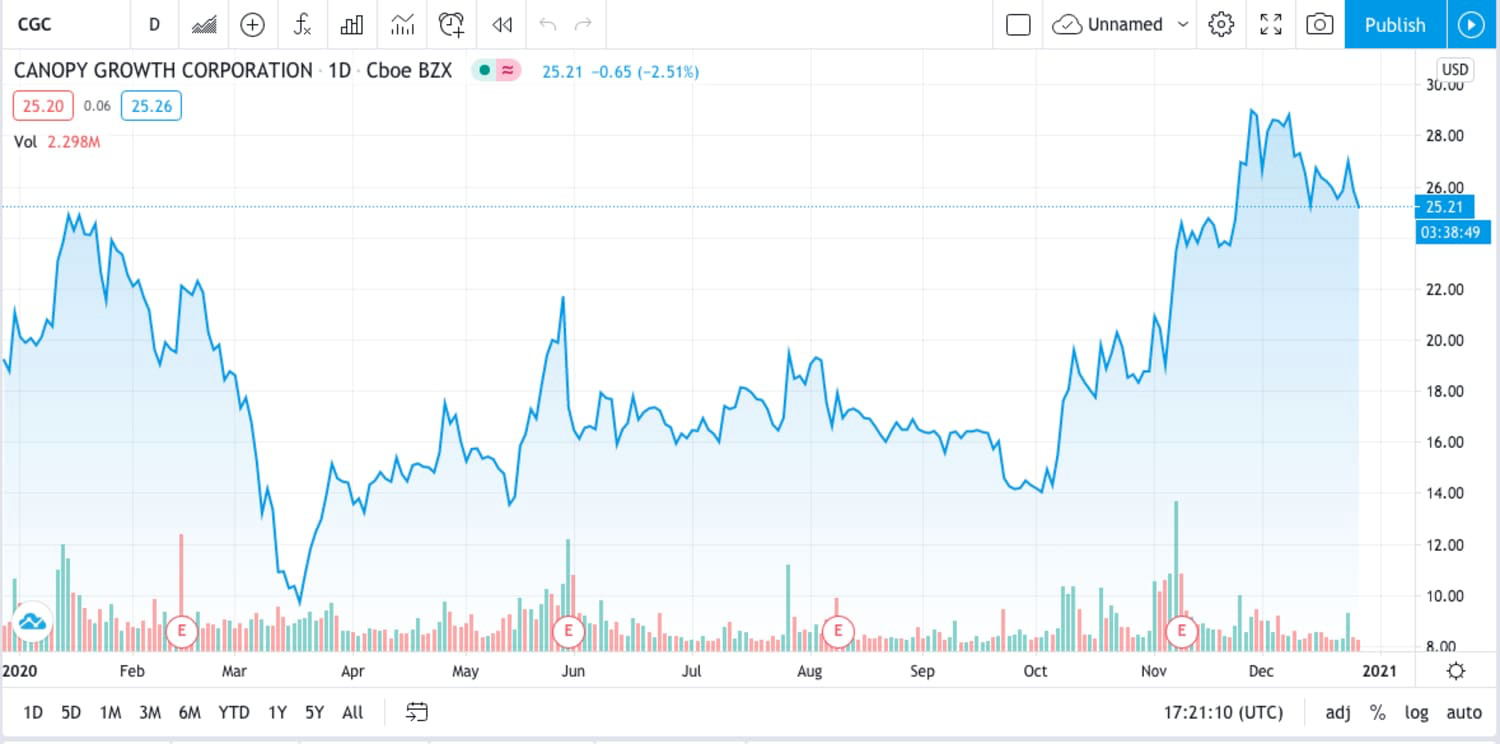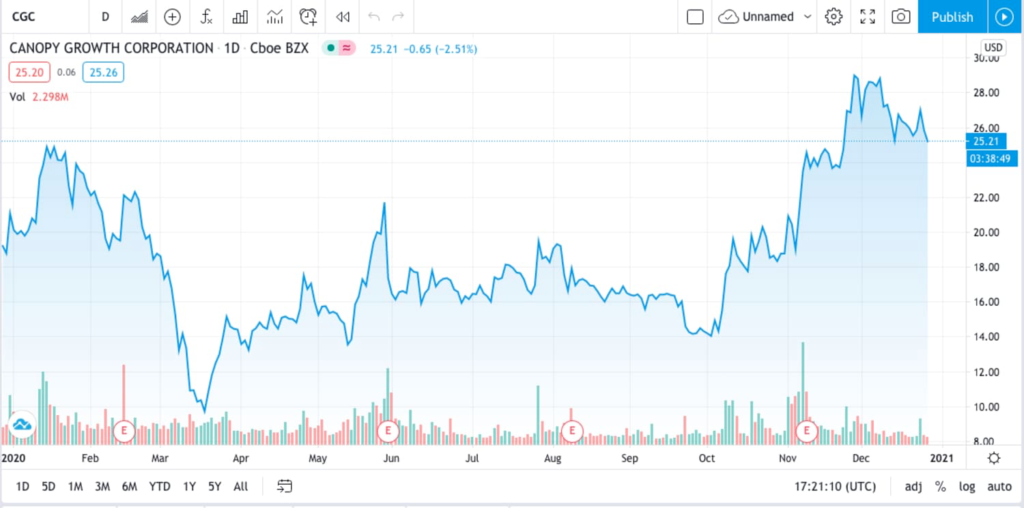 Canopy Growth (NASDAQ: CGC)
Canopy Growth is one of the biggest marijuana stocks available to investors. With the help of its subsidiaries, it engages in the production, distribution, and sale of cannabis for recreational and medical purposes primarily in Canada, the United States, Germany, and the United Kingdom. Although there are concerns that a possible merger between Aphria and Tilray could offer real competition to Canopy Growth, it would be interesting to see how things play out.
Aphria (NASDAQ: APHA)
Aphria is in the business of production and supply of medical marijuana and has a reputation for being a well set up marijuana company. Sales growth of 128.73% in 2020 and gross revenue of $542.34 million are some of the stats that potential investors will find attractive about Aphria. Meanwhile, plans for Aphria to merge with Tilray in 2021 are already in motion and should see the company spread its tentacles even further to become one of the strongest names in the marijuana industry.
Village Farms (NASDAQ: VFF)
Village Farms manages and operates agricultural greenhouse facilities across the U.S. and Canada. This marijuana stock trades at over $11 and has a market capitalization of more than $700 million.
The bottom line: which should you buy?
Over the past few years, both U.S. and Canadian marijuana stocks have become intertwined. The decision on which stock to buy should be backed by facts regarding their performances and not necessarily their base of operations.
However, despite their industry-specific limitations, the legalization of recreational marijuana in Canada makes Canadian weed stocks more attractive to buy. A marijuana stock from a company with a presence in both countries would be even more attractive for potential cannabis investors.