Best Movies to Watch Stoned on Netflix 2021
We just updated the best stoner movies to watch on Netflix high for 2021. Netflix is constantly making changes to its catalogue – gaining and losing rights to distribute movies. It's safe to say that the Netflix originals aren't going anywhere though. We have curated this list for our readers' maximum couch lock viewing pleasure. As usual, the list contains stoner themed movies and movies that are extremely enjoyable after a few hits from for favorite mini bong.
Photo: PixaHive
10 Best Stoner Movies on Netflix 2021
Fair warning: If you get bad anxiety when stoned, sit this one out.
Sin City is adapted from a graphic novel of the same name. For some reason, noir films shot in black and white tend to redefine the word "terrifying". But that is not all there is to the movie.
The visuals are the best aspect of the movie. The black and white mixed with a few colors is psychedelic. That's exactly what you want to see when stoned. As a bonus, Sin City is soft on the intellect. There're no deep meanings and hidden agendas. You don't want to be solving a Rubik's cube when you ought to be relaxing. It's just a well written plain movie with great aesthetic visuals.
The characters have interesting stories that are compelling with pleasurable performances. If you're the kind that memorizes fun movie dialogues, you'd have more than enough.
Fair warning: You may want to stay away from the sequels.
Edgar Wright hit a home run translating this comic to a hilarious comedy. The box office didn't do justice to the brilliance of this movie. It seems nobody advised people to get high before seeing it but this just happens to be one of the best movies to watch while stoned.
The amount of consistency in the jokes and dialogue is really something to look forward to. The movie was advertised as a Romcom but it's so much more than that. You'd get to fully appreciate that in an altered state of mind.
No, marijuana isn't making you "see things". There's actually a black Spiderman on the block. Spiders come in all colors, shapes and sizes so who is to say Spiderman can't be black? No one!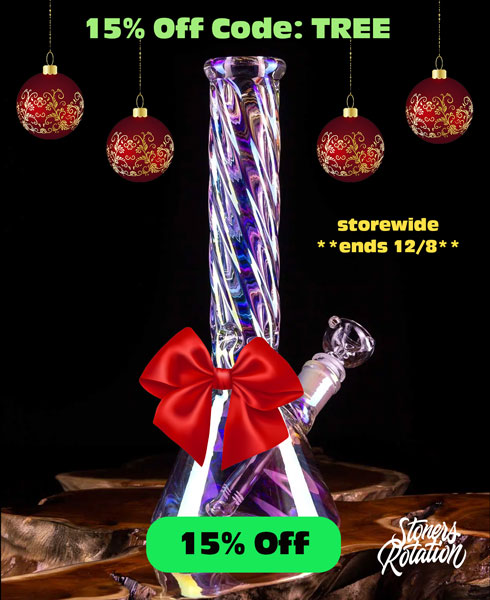 The animated movie evoked strong feelings when it was released. It would even evoke stronger pleasant emotions if you're high. It's a trippy visual affair you'd gladly oblige.
Unsupportive parents, a foulmouthed best friend, an attractive slut and the underdog are trusted ingredients for a comic cocktail. The characters fit perfectly together.
For years to come, you'll chuckle upon remembering lines from Goon. On a bright note, it's even more exciting if you're a hockey fan.
The 'Grateful Dead' is a big name in the entertainment industry and it isn't all about their music. They were also instrumental in popularizing what we all know and appreciate as 420 today.
This documentary shines new light on the journey of Bob Weir – rhythm guitarist and singer for the Grateful Dead. This one of those acts of service done by Netflix – reeling someone to the spotlight, when nobody else would. Getting to know this influential rock band better feels greater than it sounds.
Although their active years are well in the past, the music never dies.
If you knew the story behind each blunt you light up, it would taste better. LOL. Let's get serious for a moment. As loyalists and marijuana patriots, toking up and watching an unraveling documentary on marijuana is a civil thing to do.
Netflix rose to the occasion and came up with this revealing masterpiece. The topic is relevant now more than ever.
Talk about tripping on a trippy trip. This documentary explores celebrity experiences and experimentation with psychedelics in a trippy visual.
It's one way to connect and relate with other interesting marijuana enthusiasts other than yourself. Have a good trip!
Here goes one for simple entertainment. Remember Josh Peck (from Nickelodeon's Drake & Josh)? In case you have no idea who that is, his appearance on screen spells pure entertainment. It's one of the best stoner comedy movies that you just relax and enjoy.
The Do-Over is basically Adam Sandler doing Adam Sandler things. The only thing not basic about this experience is good old weed. Even if you're not a fan of Adam Sandler, some good weed over the weekend will work the magic.
This is one of those situations where horror turns funny. Something that's actually supposed to be considered sad becomes a topic for amusement. When done right, these kind of movies have a massive appeal.
New Year to binge stoner movies
As you're trying to make the most out of the year, winding down occasionally is recommended. Enjoy this list of the best stoner movies on Netflix. Reward yourself with a good session and stoner movie to keep the momentum strong. If you're having back to back blunts you may want to check out these binge-worthy trippy shows on Netflix.