Hulu has a wide array of 420 content to get stuck into, from stoner classics to new releases with a mind bending touch. Below, we'll take you through some of the best Hulu offerings for your next baked-out movie night after a few hits from your bong.
Photo: Unsplash
Top 10 Best Stoner Movies on Hulu
The Jewel Thief (2023)
This fascinating true crime documentary takes viewers through the infamous case of the jewelry thief Gerald Blanchard, told in his own words intercut with interviews from detectives who spent their careers pursuing him. If you're looking for something a little bit different from your 420 evening – but still engrossing – you can't go far wrong with this oddly inspiring tale of indomitable ambition.
Semi Pro (2008)
A classic stoner movie on Hulu starring none other than the comedic legends Will Ferrell, Woody Harelson and Will Arnett. Set in Michigan in the 70s, the plot follows a group of bottom-of-the-league basketball players who pull out all the stops to achieve their dream of winning the coveted NBA title.
Mr Deeds (2002)
Adam Sandler's particular brand of laid-back wit, slapstick and sarcasm always goes down a treat when blazed. That's why Mr Deeds is up there as one of the best stoner movies on Hulu.
When Sandler's character unexpectedly inherits big bucks from his deceased uncle he packs his bags and moves to the big city. But before he can spend his dime in style, he finds himself pursued by a slew of opportunists hoping to swindle him out of his fortune. A love affair with a tabloid reporter called Babe later, and he comes to realize that having doesn't necessarily lead to happiness.
Bewitched (2005)
A very original take on the early 2000s occult trend, Bewitched follows Nicole Kidman as a reformed witch, determined to turn her back on spells and charms and lead a normal life. However, when she's scouted to star in a new film as a witch, she must do her best to not let her real supernatural powers slip out.
Good Luck to You, Leo Grande (2022)
In this original and touching screenplay Emma Thompson stars as a retired school teacher seeking adventure and a chance to relive her youth – only better this time. So she hires a young sex worker named Leo, and, unexpectedly, the two form a deep and moving bond. This one received a lot of BAFTA nominations, so should be top of your list if you're looking for a harder-hitting stoner movie on Hulu.
Fire Island (2022)
Faintly ridiculous but unquestionably hilarious, Fire Island tells the story of a group of queer besties who travel to the Fire Island Pines for their annual vacation and love fest. However, things quickly get messy as jealousy and romantic differences rear their ugly heads and interfere with the bonds of friendship. Interestingly, the film is actually a very modern spin on Pride and Prejudice – bonus points if you can guess which character's a rebranded Mr Darcy.
Flux Gourmet (2023)
If you thought 2022's The Menu was frighteningly weird, wait till you see Flux Gourmet. Set in a gastronomic institute, a sonic collective show up and exhibit a series of power struggles, artistic breakthroughs and eccentric culinary creations.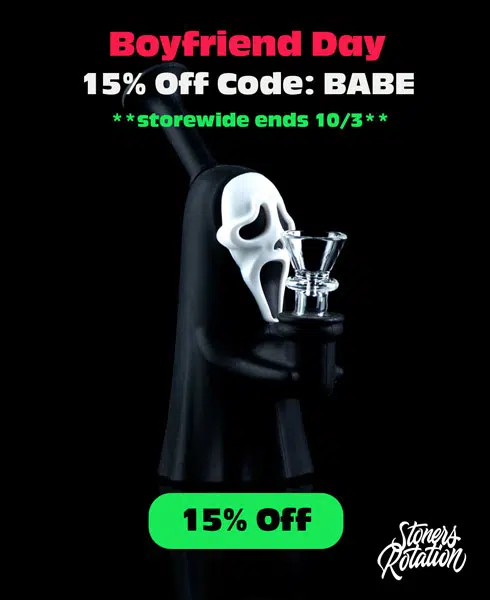 Piggy (2022)
If you're less about the comedy and more about the gore when high, you'll appreciate this off-the-wall, Carrie-esque horror stoner movie on Hulu. In this Spanish language film, viewers follow Sara, an overweight teen who endures incessant bullying at the hands of a clique of girls. When a mysterious man stands up for her and kidnaps her tormentors, she finds herself torn between revealing what she knows about the girls' disappearance and protecting her savior.
Flamin' Hot (2023)
Another edge-of-your-seat documentary to round off our list of the best stoner movies on Hulu. This one tells the epic story behind the viral, addictive and ever-popular snack Flamin' Hot Cheetos. Created by the son of a Mexican immigrant, Richard Montanez, this doc is not only tantalizing for the senses, but also a fascinating exposé on achieving the American dream.
Bonus Picks
And that's not all Hulu has to offer in the way of delightful 420 treats. Check out the following titles for more movie night inspiration.
Grownups (2010)
Delivery Man (2013)
White Men Can't Jump (2023)
Popstar: Never Stop Never Stopping (2016)
Last Action Hero (1993)
Stoner Movies on Hulu 2022
And if this list doesn't quite do it for you, have a gander at last year's round-up of the best stoner movies on Hulu.
Do you have more burning questions around cannabis?
Email us at [email protected] with your questions/topic suggestions and we will get back to you!