When you're settling in for a 420 sesh, the first thing on your mind is finding the right cinematic accompaniment to set the tone. As the heightened stoner state lends itself well to the trippy, dark and off-the-wall, we've compiled a list of the 10 best mind-bending movies on Netflix below. That way you can smoke up and stream in style. 
Photo: Wallpaperflare
Top 10 Mind Bending Movies on Netflix
Horse Girl (2020)
Delve into the surreal with Horse Girl, the tale of an isolated young woman, Sarah, whose love for horses transmutes into a series of otherworldly, prophetic dreams, indistinguishable from reality. As far as mind bending goes, this movie does a great job of keeping the viewer guessing. Is Sarah really descending into madness? Or is she just a cut above the rest with unique powers of perception?
The House (2022)
Irish playwright Enda Walsh is responsible for the screenplay of this aerie and unsettling stop-motion movie starring queens of eerie mysteriousness: Helena Bonham Carter and Mia Goth.
Featuring staccato-moving, darkly fascinating characters, The House tells three distinct stories of families occupying a mystical home at different points in time. What binds them all is the occult occurrences and spirits which plague the premises and threaten to drive them out.
I'm Thinking of Ending Things (2020)
This mind bending movie comes from the imagination of the legendary Charlie Kaufman, known for exploring the psychological in his movies, like Being John Malkovich (1999) and Eternal Sunshine of the Spotless Mind (2004). In this 2020 release, he adapts Ian Reid's novel of the same name, chronicling the strained relationships and painful inner monologues of one couple on a cross-country visit to see family members.
Spiderhead (2022)
From the very indie to major blockbuster now with Joseph Kosinski – best known for the megahit Top Gun: Maverick (2022) – and his mind bending sci-fi thriller, Spiderhead. Adapted from a short story by George Saunders, the movie takes place in a dystopian prison where inmates are subject to scientific experiments involving psychedelic drugs. Suffice to say, viewers are in for a trippy ride as the cinematography mimics the slow descent of the prisoners' psyches.
The Perfection (2019)
After starring in Get Out (2017), Allison Williams has built quite the name for herself as a female lead in psychological horror flicks. An accolade she brings to The Perfection, playing a gifted cellist, Charlotte, who befriends fellow talented musician, Lizzy. However, things quickly take a dark turn when Lizzie comes down with a mysterious illness in Shanghai, culminating in bubonic insect infestations and more plot twists and turns than you can count.
The Cloverfield Paradox (2018)
Another thought-provoking sci-fi, this trippy movie follows a group of astronauts who embark on a mission to find a solution to Earth's energy crisis. Things get infinitely more complicated, however, when that solution threatens to irreversibly eliminate Earth from the cosmos.
Vanilla Sky (2001)
If you like your mind bending movies with equal parts romance, reality-warp and science fiction, then the classic Tom Cruise thriller Vanilla Sky is the film for you. Cruise stars as narcissistic David Aames, a publishing magnate who wakes up in a whole new reality following a car crash –, triggering some major existentialist reflection.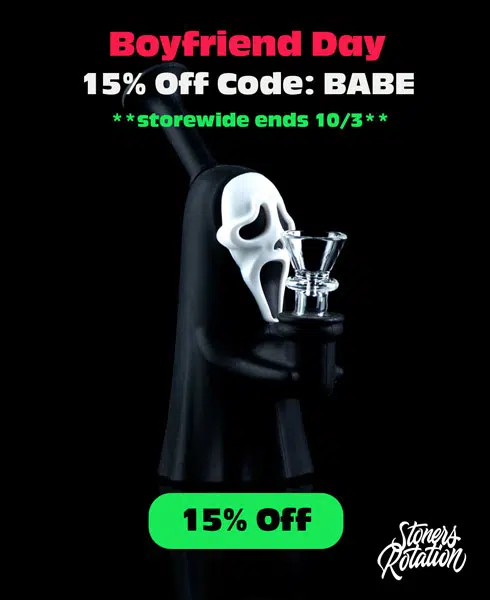 Psychokinesis (2018)
This South Korean superhero film traces the story of a security guard who acquires telekinetic powers after quenching his thirst in a mountain spring. And what does he do with his newfound abilities? Sets out on a heartfelt mission to rescue his estranged daughter.
In the Tall Grass (2019)
When it comes to horror that gets under your skin, you can't go wrong with a Stephen King adaptation. In the Tall Grass follows the unnerving story of two siblings who go into a field to save a boy – but soon find they're trapped in the midst of something altogether more unsettling than overgrown weeds.
The Ritual (2017)
A good way to describe our final entry on the list is The Blair Witch Project (2000) meets Midsommar (2019). When a group of old friends try to reconnect on a hiking trip in Sweden, things go awry as they find themselves subject to strange spiritual entities in the Scandinavian wilderness.
More Movies That Are Mind Bending
If the above 10 trippy titles don't whet your appetite, check out the bonus picks below for more mind bending movie inspiration.
The Call (2020)
Secret Obsession (2019)
Annihilation (2018)
iBoy (2017)
Lucid Dream (2017)
While you're here…
For a rundown of the classics of the genre, check out our definitive list of the Best Mind Bending Movies.
Do you have more burning questions around cannabis?
Email us at [email protected] with your questions/topic suggestions and we will get back to you!