Now, we simply know too much to go unnatural. For instance, while Ozium or Zep work, these are toxic substances that can cause eye irritation, dizziness and respiratory issues if you're not in a well-ventilated area. What's worse, you probably didn't know that. The good thing is, there are tons of natural smoke odor eliminator candles that are perfectly safe, extremely effective and smell so good they set the vibes right.
Photo: YonkersWaxCo
The Sad Truth
Sadly, the majority of mass produced odor eliminator candles and sprays contain toxic chemicals including carcinogenic dyes, parabens and paraffin. Dyes have shown to cause cancer in animals and yet they are still found in name brand candies like Skittles and M&M's. Parabens, commonly found in cosmetics, have been linked to reproductive issues and breast cancer. And paraffin is distilled from petroleum, which when burned, produces benzene and toluene which are linked to lung cancer and asthma.
This is why the candles and other smoke odor eliminators featured here are non-toxic, free from harsh chemicals and synthetic perfumes so you can breathe easy. Most in fact, are made from natural plant ingredients like soy and essential oils.
Best Smoke Odor Eliminator Candles for Stoners
This list of toker approved smoke odor eliminators includes candles, sprays, incense sticks and essential oils. While one will probably serve you well, these can be used in combination as well as long as the scents blend well. However, if despite your best efforts, the resulting smell is too overpowering, it defeats the purpose. That's why we suggest using one at a time when starting out.
Aromatherapy Smoke Odor Candles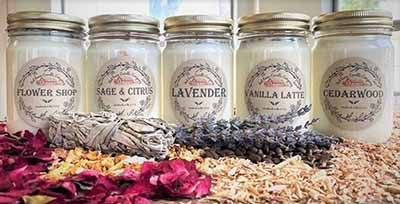 These aromatherapy smoke eliminator candles are made from 100% soy and infused with essential oils. They come in almost every scent imaginable including Vanilla Latte, Honeysuckle and Gingerbread. Most importantly, they are sourced in the USA and don't contain any toxins.
Have a Dope Birthday Candle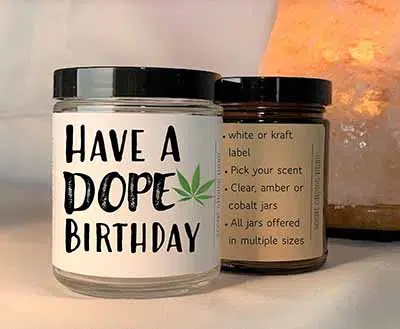 This Dope Birthday smoke candle makes the perfect birthday gift. Made from soy it comes in nearly every scent under the sun. Our toker favorites are as follows: Birthday Cake, Hemp and Nag Champa. It comes packaged with love so you don't even need to worry about wrapping it up. It can even be the perfect centerpiece for a stoner gift basket.
Stoner Smoke Odor Eliminator Candle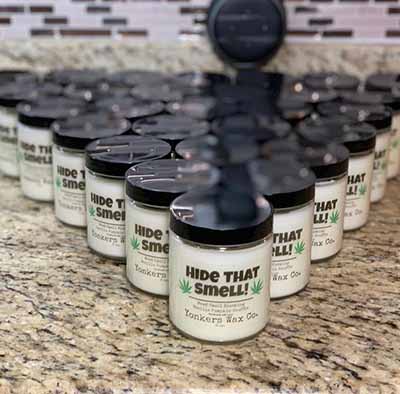 This 100% non-toxic Hide That Smell stoner smoke candle is homemade and hand poured in New York. It gives you 100+ hours of vanilla pumpkin souffle, just in time for the holidays.
Colorado Spruce Tree Smoke Candle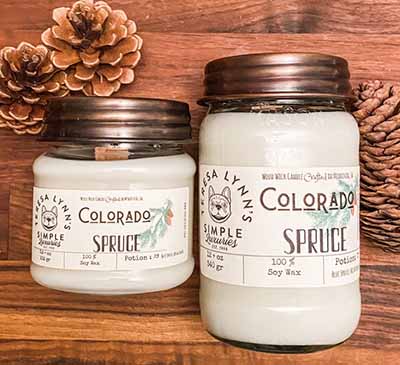 If you live in the city and miss the smell of trees, the Colorado Spruce candle will make you feel closer to nature. Made from 100% soy from the Midwest, each smoke eliminator candle includes wood wicks from the USA. It combines phthalate-free fir needle, cedarwood and eucalyptus oils for an overall crisp pine scent that will bring you to new highs.
Soy Smoke Odor Eliminator Candle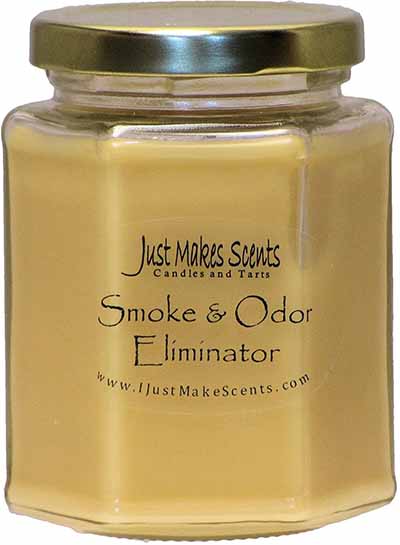 If you generally feel most comfortable going for the option with the most reviews, this one's for you. Although this soy smoke odor eliminator candle from Amazon only comes in three scents (original, linen and fruity) it may just "blow all the other candles out of the water".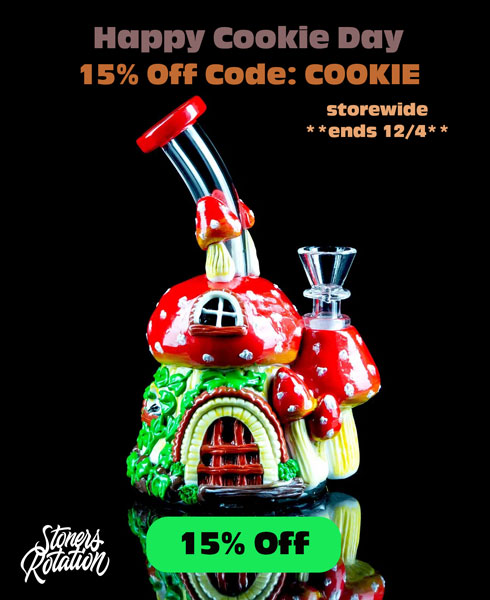 Soy Blueberry High Pie Smoke Candle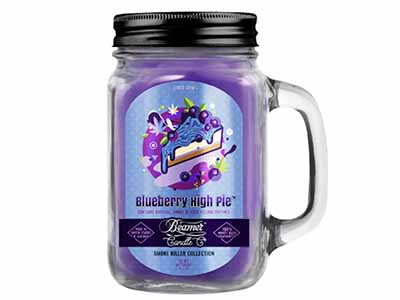 This Blueberry Pie scented candle is best described by Ashley: "I want to bathe in this wax so I can smell this candle forever. It really does overpower the smoke smell and it smells.. SO GOOD. Eat your heart out, Bath and Body Works." In other words, it's delicious and B&BW better step up their game.
I Like to Smoke Candle for Stoners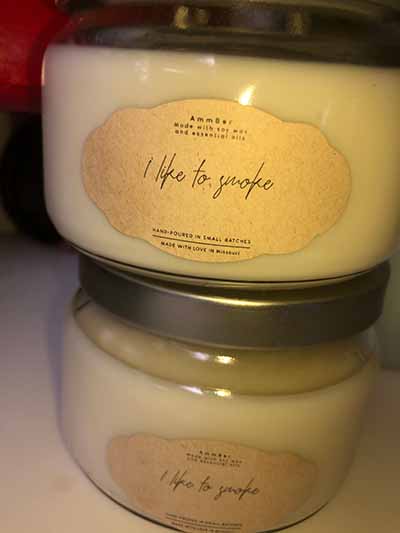 This smoke odor eliminator candle is perfect for sophisticated stoners who like to tightrope between discreet and direct. They are proud to be stoners, but aren't in your face about it. The subtle, casual yet alluring typography will be sure to set the mood at first and last light.
More Smoke Odor Eliminators: Sprays, Incense & Essential Oils
Cannabolish Smoke Odor Eliminator for Car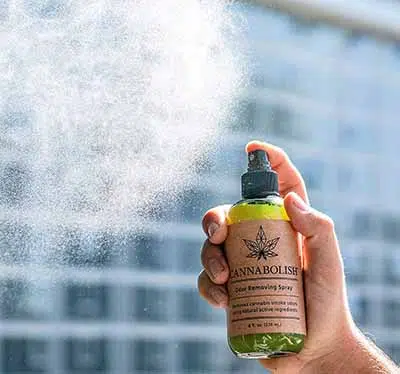 Sometimes you can't wait for a candle to work its magic and in that case just let Cannabolish come to the rescue. This wintergreen scented smoke odor eliminator spray is a non-toxic, non-aerosol, biodegradable air freshener made from only natural ingredients. It's about time you toss out that Febreze that would leave your car smelling rather funky anyways.
Citrus Smoke Odor Eliminator Air Freshener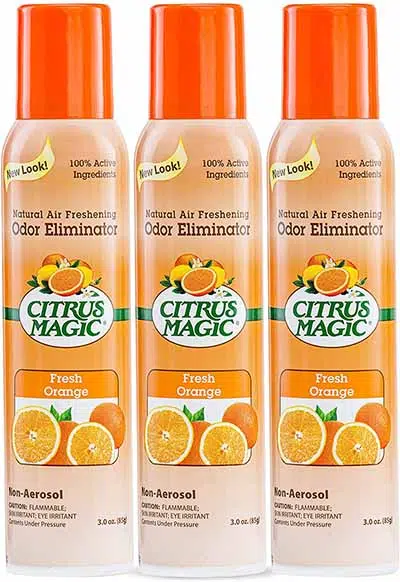 There's something about citrus that makes it perfect to neutralize weed smell. The oils from citrus peel are simply more powerful at neutralizing smells. It lasts nearly four times longer than traditional air fresheners. Additionally, this Citrus non-aerosol smoke odor eliminator spray is only made from active ingredients. This means that there are no synthetic perfumes, nasty propellants nor is it diluted with water. It's fast-acting natural formula makes it the best smoke eliminator for cars.
Fresh Wave Odor Removing Gel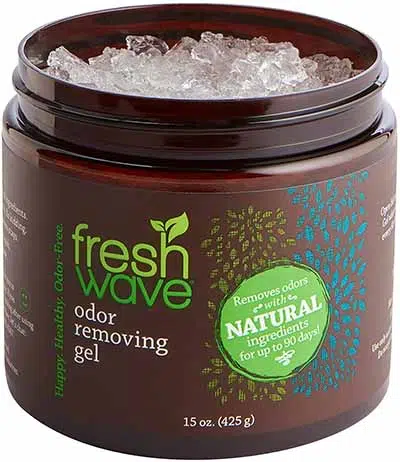 Earning the Safer Choice label from the EPA, this smoke eliminator gel neutralizes odors at the molecular level. You simply peel back the lid and let the gel do its work. Over the course of 60 days it will work its magic, evaporating over time as it absorbs odors and leaving a lingering scent of pine needles and cedarwood.
Smoke Eliminator Incense Sticks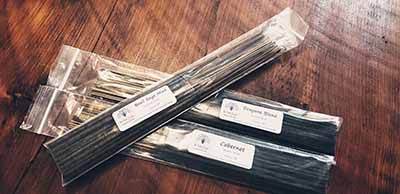 Incense sticks are another great way to neutralize odors in a well-ventilated setting. These smoke odor eliminator incense sticks come in three unique scents: Basic Sage Mint, Dragons Blood and Cabernet. They are dipped in phthalate-free essential oils and are freshly made to order.
Essential Oils Incense Sticks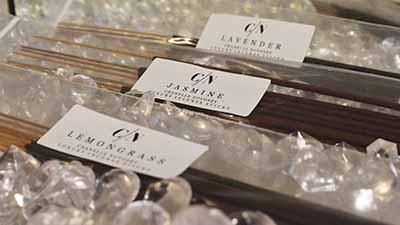 These vegan and organic incense sticks come in a wide variety of aromatherapeutic scents including Lemongrass, Sandalwood, Jasmine and even Kush.
Essential Oils Diffuser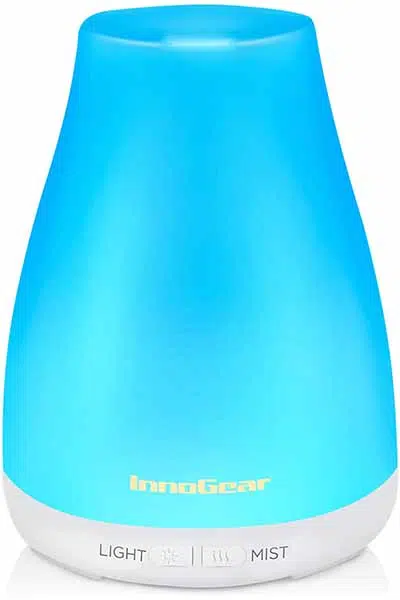 Another way to hide weed smell while also awakening the senses is using an essential oils diffuser. This mist humidifier gives off a room-temperature mist, comes in 8 vibrant tones and can be dimmed to set the mood. If using a diffuser, it's still ideal to leave the window open in combination with a fan and/or use a sploof so that the erwair circulates.
Essential Oils to Eliminate Smoke Odor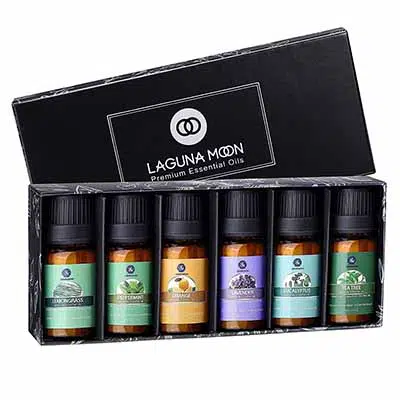 This set of aromatherapeutic essential oils is perfect to try a variety of scents including: Lemongrass, Peppermint, Orange, Lavender, Eucalyptus and Tea Tree. You can try a more calming scent like lavender at night or something more invigorating like peppermint at first light.
How to Eliminate Smoke Odor
There are countless ways to eliminate smoke odor: candles, sprays, incense, essential oils, air purifiers, sploofs, activated charcoal, white vinegar or even baking soda. Some people prefer to blow smoke directly into sploofs or like the scent that smoke odor eliminator candles give off as they burn.
Regardless of your preference, it's important that the room is well-ventilated. It's best to crack open a window, use a fan to direct the smoke out and circulate fresh air back. Perhaps the most foolproof way to eliminate smoke odor is to combine the following methods:
Ventilate the room
Invest in a quality sploof with activated carbon
Invest in a smoke eliminator candle or spray to neutralize any lingering smell
How to Get Weed Smell Out of Car
It's more than likely lighting a candle in your car won't be your first choice to diffuse the smell of weed. While you can use one of the previously mentioned natural sprays, we also cover how you can safely use fast-acting, industrial grade synthetics like Ozium in our article on how to eliminate smoke smell in car, if that's your ultimate preference.
However, an equally important part of hiding weed smell is taking preemptive action to store your weed. Unless you only smoke at home, neutralizing weed smell even before smoking is just as important so you can get from point A to point B unnoticed. Consider airtight containers like weed stash jars or smell proof backpacks when on-the-go.
By Candlelight
If you choose to blaze by candlelight, consider one of these trippy animated movies for your next stoner night in.