Best Gifts for Stoners
If you've been wondering what to get stoner bae, your best friend or dad, this curated list of cool stoner gift basket ideas will surely give you some clarity. Just keep in mind who it's for, think about what the smoking accessories they currently have and try to fill the gaps while still aligning to their unique style.
It can be hard knowing what they want but looking at what they already have is a great place to start. Most of all, finding a gift shouldn't be stressful. It should be fun, I mean you're spending good money on it, so you better enjoy it at the very least!
Feature Photo: Best Budz Boxes
Curated Stoner Gift Baskets & Sub Boxes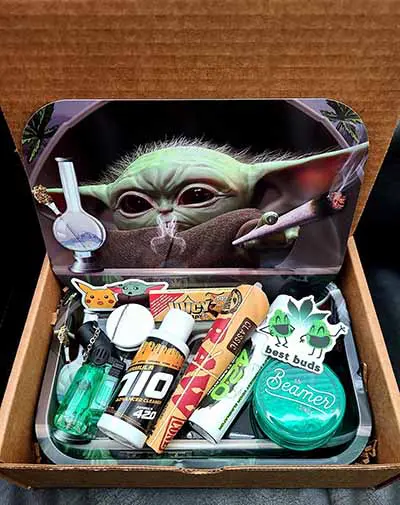 There are so many curated stoner gift baskets out there, so you're sure to find the perfect one! You can even go for a stoner subscription box if you want the love to keep coming throughout the entire year. And this is by far the easiest option if you want to take the load of getting the perfect gift basket together, off your shoulders!
10 Cool Stoner Gifts for DIY Baskets
Although a premade box is probably the easiest option, nothing says I love you like putting together your very own stoner gift basket. While you could go for one of the aforementioned curated stoner boxes, there's something satisfying about choosing each item yourself, with love.
Sometimes there's one piece that calls out to you and you can create a box around it. More likely though, you just can't find a box or single item that feels right. Whatever the case, these ideas can get you started as well as spark your own creative genius.
Wake and Bake Mug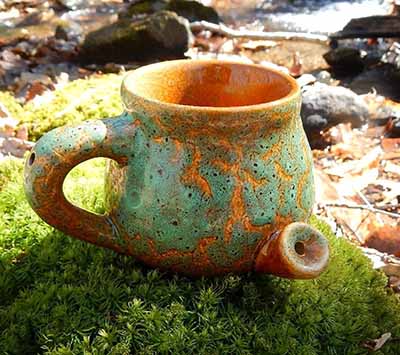 Does your friend wake up, brush their teeth, then blaze at first light? Well, the next time they brew a cup of joe or hot cocoa, why not cut to the chase with a cool wake and bake coffee mug? This is one of our favorite stoner gift ideas because there are so many unique mugs out there, from handmade wake and bakes to ones with cute sayings like "His Royal High-Ness" and still, other novelty mug pipes that resemble a stack of sprinkled donuts or hamburgers. The great thing about wake and bake mugs is that you'll be able to find one that's unique and perfect, whatever the occasion. Whether you are looking to make them laugh, get them in a cheery mood from first light or give them a timeless piece that exudes elegance, the options are endless.
Kaleidoscope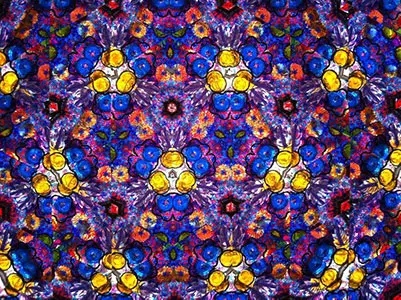 Sometimes you have to think outside of the box. A stoner gift doesn't necessarily mean it has to be directly related to smoking our favorite green goddess. It can also be about elevating the experience in some other way, as with a kaleidoscope visually. We've selected three kaleidoscopes, one which is a pretty penny but made of gorgeous teak and ebony. This handmade wooden kaleidoscope is stunning and even comes with a display stand. Our second pick is a cheap kaleidoscope that's a third of the price but provides an amazing colorful light show that will make you experience your high in an entirely new way.
Our last engraved kaleidoscope is just as expensive as the first but allows you to personalize it with a hand engraving if you're looking for something really custom and special. We also love the unique design of this one and it seems that the visuals are more elaborate than the first two options since the crystal glass is on the outside and lets in more light. However, this also means it's more delicate so that's worth keeping in mind if you want something more durable!
Stoner Coloring Books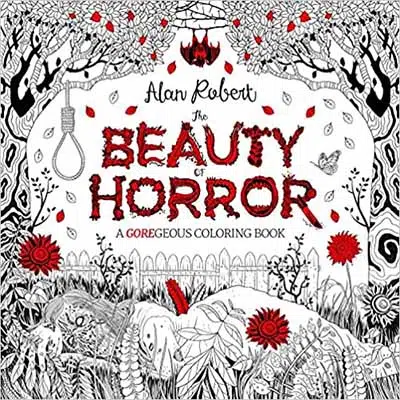 Who said coloring isn't for adults? They obviously don't know how therapeutic and downright fun it can be to color high. In the same vein, coloring books are kind of like wake and bake mugs. You can find just about anything you want from classic trippy stoner coloring books to relaxing ones, to the funny and bizarre. We highly recommend our list of Bizarre, Creepy and Morbid coloring books which include the Bloody Alphabet, the Beauty of Horror and the Pop Manga Cute and Creepy if you want a grotesque, fascinating and surreal experience.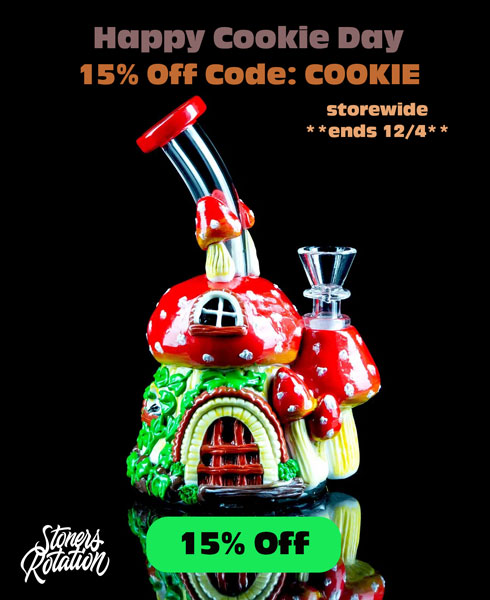 Ganjaland Board Game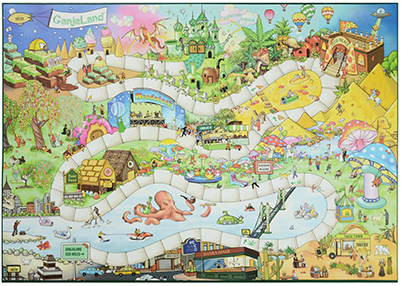 Are you ready to take a trip to Ganjaland? If you love games and bud this is the perfect combination. It also makes for an awesome stoner gift that you can all enjoy together, especially as you pass the blunt around. You can tell that a lot of thought was put into the design, it's easy to learn and so much fun to play. Essentially it's like a remix of Charades where you act things out, are beckoned to order pizza and even call your other stoner buds. The stoner board game will definitely bring out the kid in you again.
Just make sure you include pre-rolls and snacks for the munchies as part of the full gift basket set so there are no distractions. That way, you can fully focus on the task at hand!
CBD Bath Bombs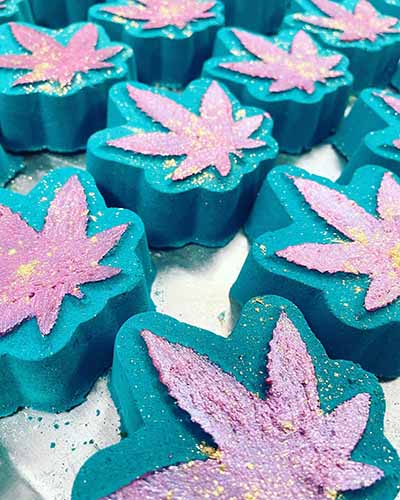 CBD bath bombs are becoming more and more popular and it's not hard to understand why. They are a great way to enhance your soothing soak, providing an immersive aromatherapeutic experience beyond your average bath. Lush bath bombs has finally made a CBD bath bomb which gives off a smoky sandalwood scent. As it fizzes, you'll get mesmerized by the gorgeous swirl pattern of white, pink and green foam. It's 10% CBD, 90% hemp oil combination is the perfect balance so you'll get 25mg of CBD per bomb.
If you can't get your hands on a lush bomb, there are also tons of great options on Etsy, like the It's 4:20 Somewhere Bath Bomb which has a strong cedarwood scent with notes of bergamot and of course, cannabis. It makes a great, relatively cheap addition to your stoner gift basket.
Automatic Grinder
There's nothing like having a trusty grinder by your side. While you could absolutely get a standard 2-piece or 4-piece grinder with a cool design, maybe it's time you level up the playing field and get the gift that keeps on giving. While the Otto grinder comes with a premium price tag, it may be well worth it over the long-term. This automatic grinder duals as a cone filler so you get a perfect cone every time.
If you're looking for an automatic grinder without breaking the bank, the PenSimple may be a better option, although it doesn't fill cones. Either way, making this the centerpiece of your stoner gift basket with baked goodies and other cheap smoking accessories will be sure to impress. However, we'd recommend you check out our list of the top herb grinders so that you can see what's out there before shelving over any hard earned cash. You may even find one that's a better fit for your friend and less pricey!
Rolling Tray Stash Box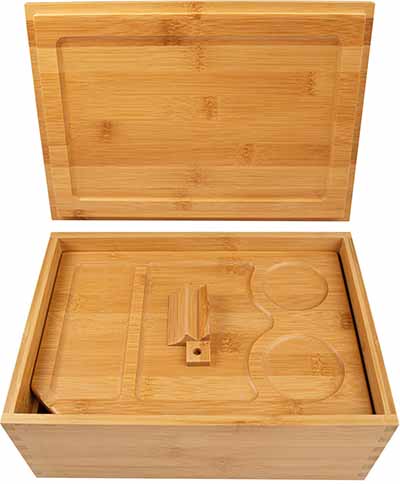 Similar to grinders, there are so many unique rolling trays out there. It's hard NOT to find the perfect one when creating a stoner gift basket. Perhaps your bud is into top brands like Raw or Cookies, they're a hardcore Rick and Morty fan or have been itching to get an LED light up rolling tray so they can roll in the dark. While there are so many cool rolling trays out there, there's one style that we've really fallen in love with.
We're hot on anything that serves more than one purpose, and love the efficiency and beauty of this wooden rolling tray stash box. If you're more into function over novelty design, this timeless piece can become a really cool stoner gift basket idea. You can even use the box as the basket itself to store all of the extra goodies inside. Just tie a big bow around it and they won't even know what hit them, even in plain sight.
Ashtrays for Stoners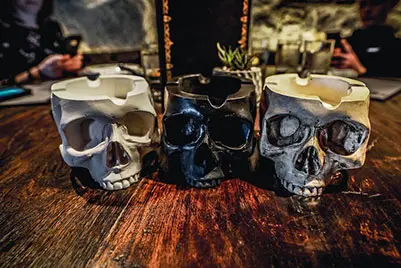 Now if the person you're making this stoner gift basket for doesn't have an ashtray, it's about time you get them one. You can get an ashtray with built-in blunt holders, go for a cool resin ashtray mold or get a debowler ashtray if you alternate between blunts and bongs. Ashtrays are made out of all sorts of materials including resin, silicone, glass, marble, ceramic, wood or even old skateboards, if you can believe it. We're pretty devastated that the Skateboards Wooden Ashtray is no longer available. Let's hope it gets resurrected from the ashes!
You may love the classic look of a cigar ashtray so we've included some of those but our focus is primarily on cool ashtrays for stoners exclusively. One of our favorites is this sinister skull ashtray. It's a reminder that we're here, then in a flash we're gone so lighten up and enjoy life as much as you can!
Joint Roller Machines & Cone Fillers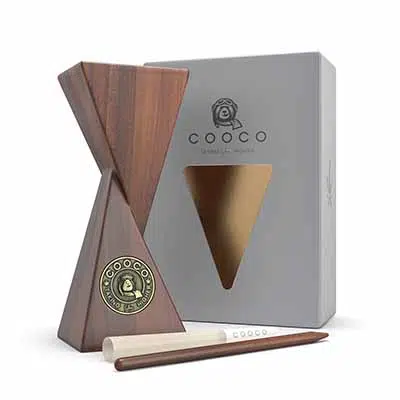 Most rolling machines are fairly cheap and make an easy addition to throw into your stoner gift basket. You can even get some for under $5 like this Raw roller. Here at Stoners Rotation, when aesthetics meets function we feel we must give credit where it's due. This is the case with the Cooco Fill & Chill Joint Roller. Made of wood, this is quite possibly the most gorgeous joint roller on our list. The curiously vertical design and wide top helps you pack a wickedly tight pre-roll. Even lifelong stoners will fall in love with this cone filler. It even includes packing sticks and loaders that make it easier than ever to roll.
We also love this Rugrats inspired joint roller kit which includes Elements rolling papers, Raw tips, a Bic lighter, small yin yang grinder and mini ashtray all snug in a cute stash box. The design of the tin box says "Nugrats" for all you 90's kids who watched the Rugrats religiously. Thank goodness we're all grown up now with more sophisticated taste, am I right?!
Cannabutter Machine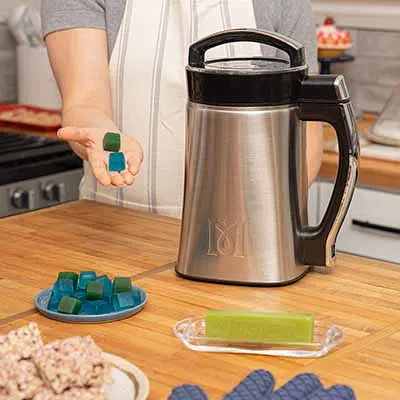 Do you have a stoner chef in the making in your life? Well, you lucky rascal you, because a gift to him or her will inevitably become a gift to you too. While the cannabutter machine is the most expensive item on this list, it will pay dividends in creating deliciously high experiences with little labor involved. It's a game changer for cannabis cooks as it grinds, heats, stirs and steeps your herb optimally so you consistently get the perfect infusion, for much more than brownies alone. Think big. Think tikka masala, lasagna, bacon mac and cheese, magical smoothies and more. Making cannabutter will be easier, faster and creamier than ever before, that's for certain. You can even try a few of our easy weed edible recipes to ease your way into cooking with cannabis before doing more complicated dishes.
While this 100% could be an amazing standalone item, you could easily make this the centerpiece of a cannabis chef gift basket – just add mittens and a cannabis cookbook or some edibles for inspiration!
Finally, Complete your Stoner Gift Basket
Now that you've chosen one or more of the items above you're well on your way to completing your stoner gift basket. Next, all you need to do is buy a basket or box (probably from Walmart or Amazon). Then, get his or her favorite munchies snacks, some rolling papers, tips, lighters and any other cheap smoking accessories you like.
Oh, and the ganja of course!