16 Best Joint Roller Machines
Making a perfect joint takes time, it can be messy and doesn't always come out exactly right. Surely, you've seen some laughable, oddly misshapen joints in your life. Hopefully, you haven't had the displeasure of smoking too many though. Even for the sleight of hand joint making magicians among us, it might have become tedious over time. That's where joint rollers save the day. They have become the ultimate stoner tool to make a perfectly rolled joint in no time for the next smoke sesh. We've carefully selected the best joint roller machines to help you roll with ease and have more time for the things that matter, like getting lifted.
Photo: Etsy
OTTO Automatic Joint Roller
Meet OTTO: an automatic blunt roller that makes a perfect cone in seconds with just a touch of a button. No mess, no waste, no waiting.
OTTO automatic joint roller machines have a precision-engineered technology that automatically adjusts pressure, speed, and direction based on the texture and consistency of your material. It's easy and intuitive to use no matter your experience level.
See for yourself in this OTTO automatic joint roller video:
Top-O-Matic Cigarette Rolling Machine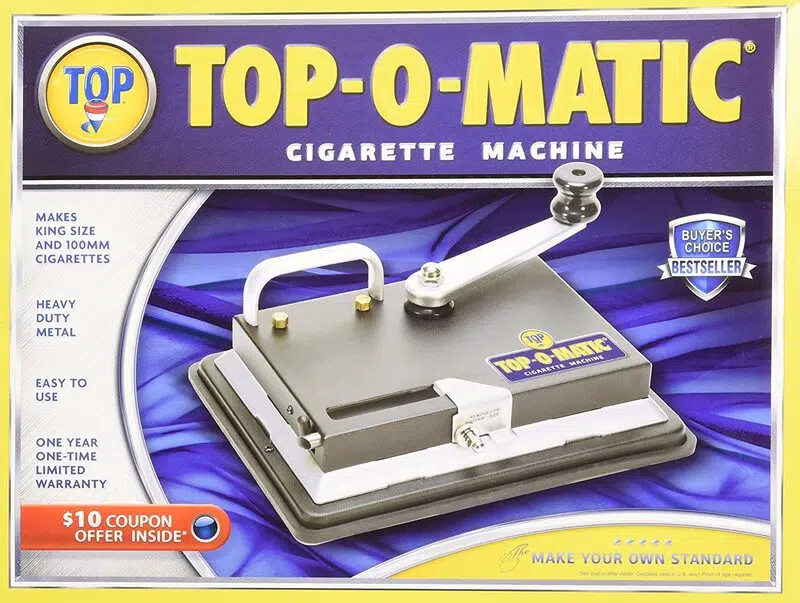 Although the Top-O-Matic cigarette machine was developed for 100mm and king sized cigarettes, it also works well for joints.
This automatic joint roller has a shorter spoon, a stainless steel chamber, a chamber reducer and a handle that makes rolling fast and efficient.
Raw Rolling Machine

The list wouldn't be complete without a Raw roller. Raw roller machines roll regular and slim 110mm King size rolling papers and has a 2-way adjustable switch.
It is made in the oldest existing rolling machine factory on earth. How cool is that?
Coco Fill & Chill Cone Filler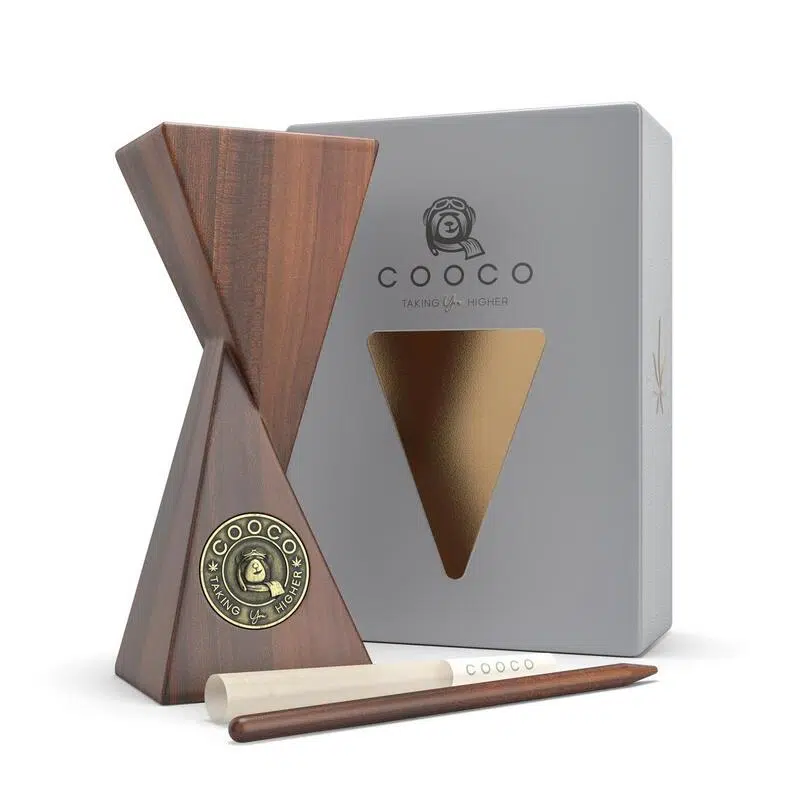 Wood makes everything look more elegant, right? This cone filling machine makes a gorgeous addition to your collection of smoking accessories.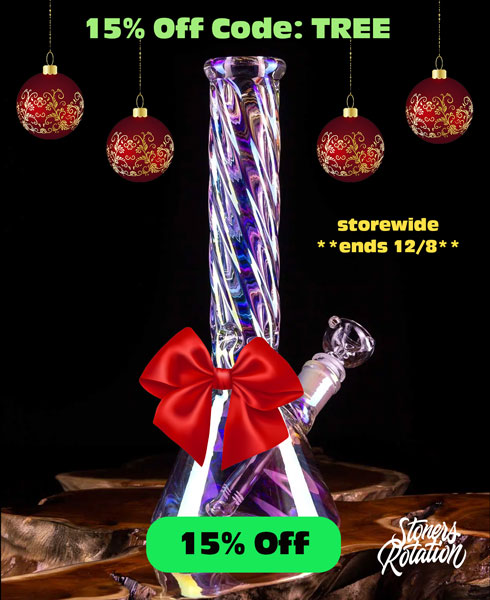 Designed as an all-in-one pre-roll roller and cone filler, the vertical system allows you to add-in a pre-rolled cone and pack it tight with herb.
This product will have you rolling like a pro because it boasts a wide top to help prevent spills and messes, and also comes with reusable packing sticks.
The easy-to-use packing sticks and loaders will help you pack your herb tighter, so you can create a precision-rolled pre-roll without a lot of effort.
Mahogany Joint Roller Machine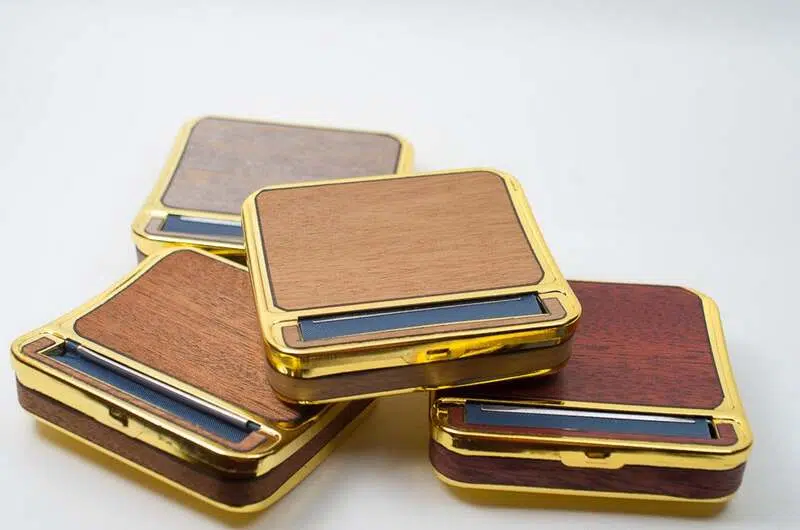 This joint rolling box is very easy to use, perfect to roll and carry your joints or use it to store loose herb and rolling papers.
These mahogany cases will help you roll standard size (70mm) cigarettes or joints and can be customized.
Raw Cone Filler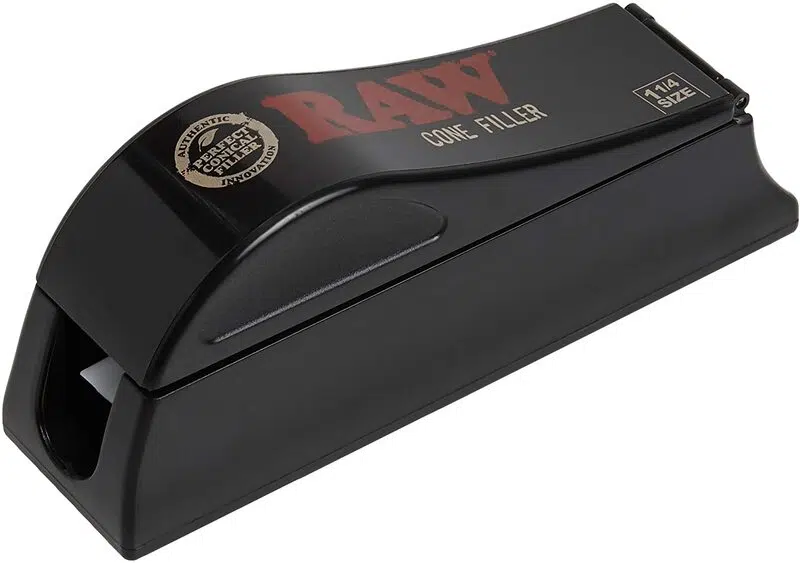 Make your own cones with this easy to use cone filling machine. This cone filler comes really handy for those among us who don't have much ability in the rolling process. It's also light and small so you can stash it in your bag and bring it to the next smoke sesh.
Tinplate Weed Leaf Joint Roller Machine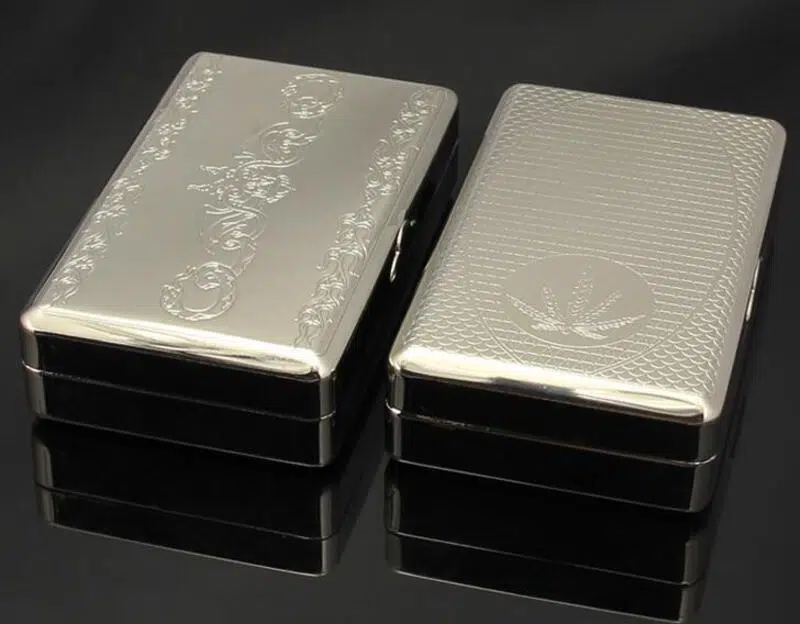 This joint roller box is a great option to store your smoking supplies and help you roll quicker. The magnetic clip keeps your joints fresh and secure. With an elegant and unique weed leaf design, this box makes the perfect gift for the bae in your life.
Cute Panda Weed Rolling Machine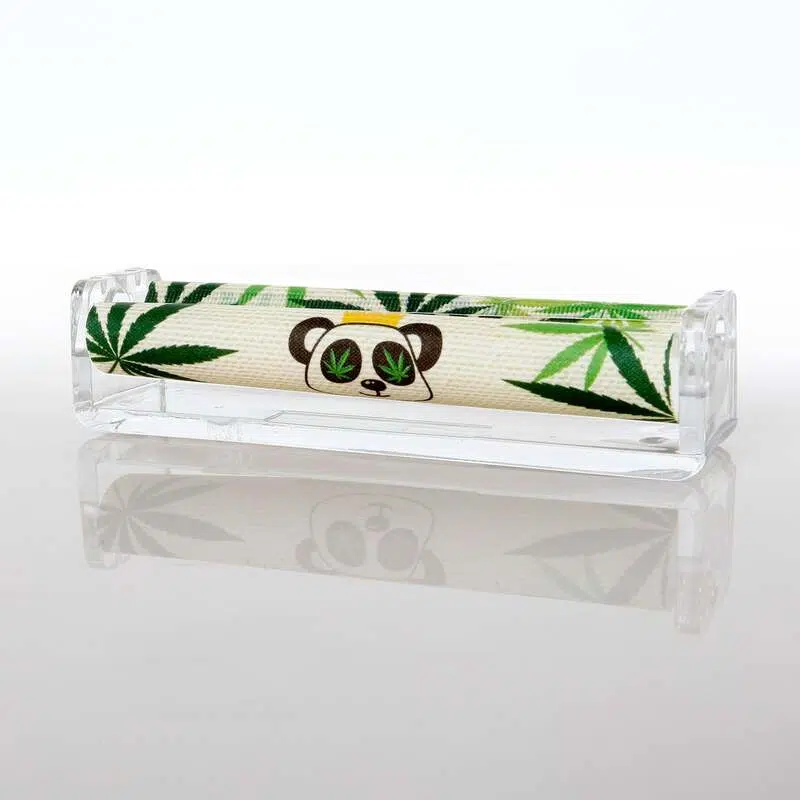 Are you looking for a cute blunt rolling machine? You've found it!
This rolling machine is made of acrylic, making it very durable, and comes with the iconic Kush Panda logo.
They even send an amazing free gift with every purchase but no spoilers here, you'll just have to see for yourself!
Powermatic Electric Cigarette Rolling Machine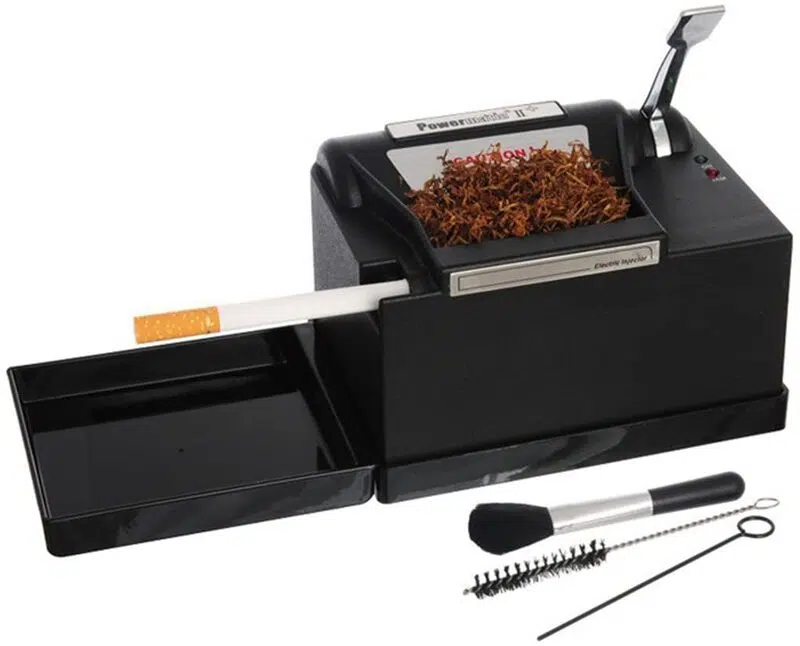 This is one of the best electric cigarette rolling machines on the market.
This electric joint roller produces the perfect 100mm or king sized joint in seconds. It comes with a collection of useful tools for quicker and simpler cleaning and maintenance as well.
Futura Knockbox Cone Rolling Machine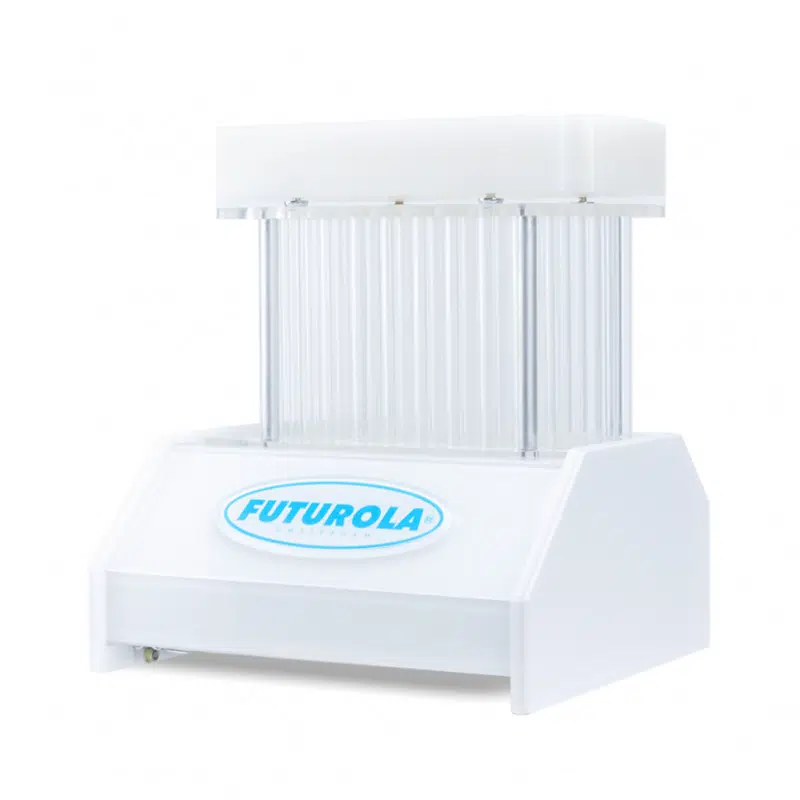 These joint roller machines are ideal for the dispensaries. The Futurola roller allows you to fill 50 cones in 2 minutes and comes with a spill tray to ensure a cleaner rolling process.
Imagine number of joints you can roll and smoke in just a day? Stoned just imagining it!
Rainbow Automatic Rolling Machine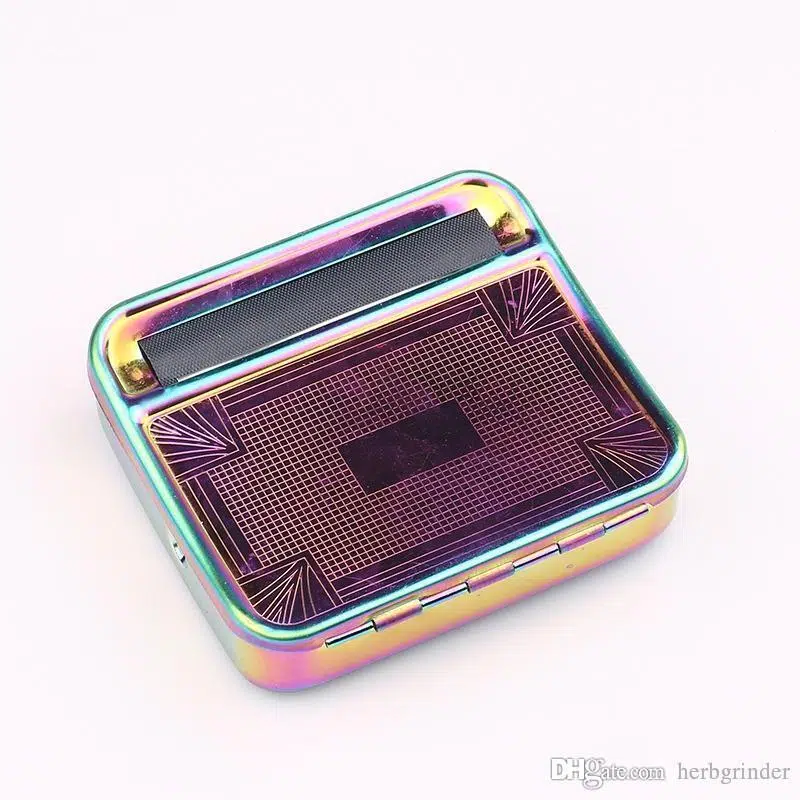 Even if you consider yourself a master joint roller, it doesn't hurt to have some help. With this colorful automatic joint rolling machine, you will have the perfect 70mm joint ready within minutes.
Juicy Jay Backwood Rolling Machine

No matter how you like your joint, this Juicy Jay roller will roll it perfectly. You can choose the length (up to 120mm) and diameter and create your ideal blunt every time.
Here is a quick guide on how to roll one smoothly:
Load the machine with your favorite blend.
Evenly distribute the herb for better consistency.
Close and lock the unit and roll the wheels to tighten.
Feed the edge of the blunt wrap into the closed machine and turn the wheels away from you.
Now you've got the perfect blunt, all you have to do is get the gang together for the next smoke session!
Raw Rolling Machine 79mm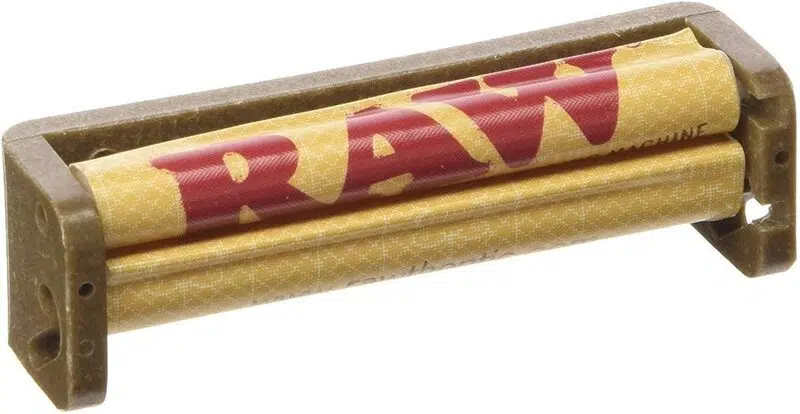 As you see, rolling machines are effective tools, and they work really well. This Raw roller is great to roll perfect 79mm blunts, just choose your blend, and you'll be smoking within seconds.
This is the ideal smoking accessory for real smokers who love hand-rolled joints.
Raw Joint Rolling Machine Bundle
It's hard not to like bundles because it's one less thing to think about and you can try out new products you may have never used before like the odor sealing blunt tube featured in this set. This Raw roller bundle comes with 5 items:
A cool rolling tray with a gaming design
King sized Raw rolling papers
A plastic Raw joint roller
Pre-rolled tips
Extra large portable blunt tubes that seal odor
Cookies Automatic Rolling Box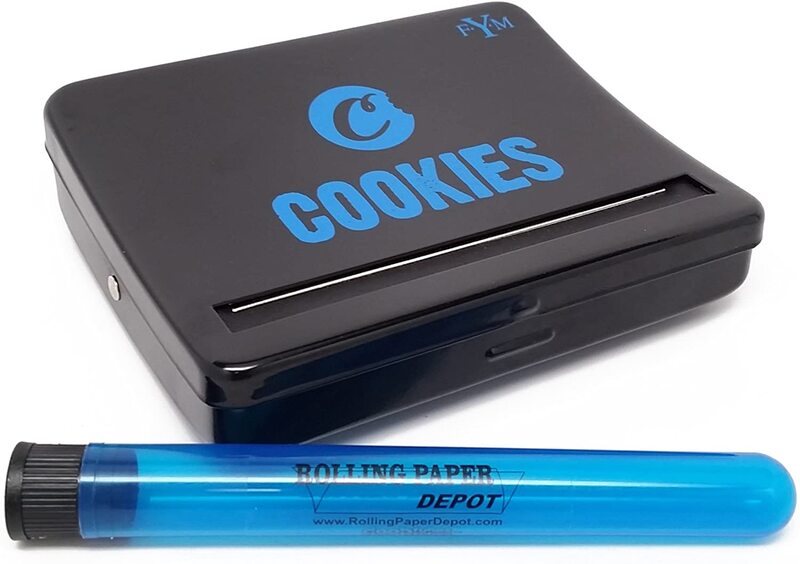 This blunt rolling machine is another great choice. The backwood rolling machine will last a lifetime as it's made of steel with an elegant black finish and the Cookies logo.
The Cookies Roll Box is also a great accessory to store your herb, rolling papers, and filters all in one place.
Zig Zag Roller Manual Joint Roller Machine

The Zig Zag rolling machine is a quick and easy way to roll a joint without wasting any weed. It is practical, lightweight, compact, and easy to use, so it will easily fit into your pocket. This way, you can enjoy a perfectly-rolled joint at home or on the go!
How to use a Joint Roller
Now that you know more about specific models, it's time for a quick lesson in rolling.
Each rolling machine has its quirks, but generally the rolling process is very similar across rollers:
Open the roller and add your cannabis. Don't put too much weed, or you will run the risk of rolling too tight.
Spread the herb evenly throughout the roller.
Spin the roller down with your thumbs and up with your index fingers a few times.
Place the paper with the adhesive strip facing you and start to roll the roller down.
Lick the paper and roll the roller downwards to seal your joint.
Stoner Advice! There might be some spillage, so do use a rolling tray to help you save your beloved ganja from falling on the carpet.
Experience a Perfectly Rolled Joint
Whether you're an avid smoker or a beginner, any of these versatile roller machines will make it easy to roll up a high-quality joint without wasting your precious herb. A prepared stoner is a wise stoner, indeed.