Amid the stigma and debate, movies have offered a powerful medium to better understand mental illness. They strip away the confusion and fear and paint a clearer picture of symptoms as they are experienced. Here are ten stunning mental health movies that portray the raw struggle of dealing with such issues.
Photo: Flickr
Requiem for a Dream (2000)
This film is frequently referred to as one of the most depressing ones ever made. This makes it rather on-brand for the topic at hand.
"Requiem for a Dream" follows Sara, a retired widow who develops an addiction to pills to cope with body image issues. There are multiple characters and intertwining stories, but they all share a common thread. The notion that our idyllic fantasies and dreams are often unrealistic and easily shattered by our mundane, painful reality.
Inside Out (2015)
Live-action films are a fantastic medium to showcase the heartbreaking performances of their actors. That said, animated films have the ability to tackle emotional pain in a way that is beautiful and tragic all at once.
"Inside Out" hit people in ways perhaps no one quite expected it to. The film follows young Riley as she adjusts to a new town. But instead of following the character herself, it goes inside her brain and watches her primary emotions learn to navigate her changing and growing emotional state.
While it doesn't tackle one specific mental health disorder, this film showcases the importance of emotional regulation, especially in a young child still developing complex emotions. It also shows how latent mental health issues are triggered by traumatic events and how important healthy emotions are to overcoming these struggles.
Infinitely Polar Bear (2014)
Childhood exposure to mental health struggles is an area not too frequently explored. "Infintely Polar Bear" is a film that takes the plunge into this arena.
It follows a man with bipolar disorder trying to keep his family together. An important aspect this film tackles is how a person's childhood can be significantly impacted by their parent's mental health struggles. Director Maya Forbes crafted the story around her own experiences. And this is abundantly visible in the film's darker tones and authenticity.
A Beautiful Mind (2001)
This film is based on the life of mathematical genius John Nash and his deeply traumatic battle with a severe mental disorder.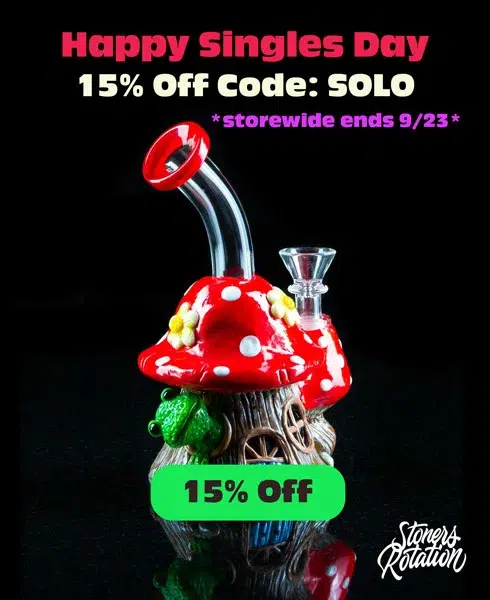 While many of us have gotten accustomed to seeing disorders like depression and anxiety on the big screen, others like schizophrenia either go ignored or are depicted in grossly inaccurate ways.
"A Beautiful Mind," however, tackles it with more tact and pays homage to the person it represents by grounding its storytelling in reality.
Tarnation (2003)
"Tarnation" blends themes explored in Infinitely Polar Bear and The Beautiful Mind. It is an autobiographical documentary of director Jonathan Caouette's tumultuous upbringing and struggles with mental illness. Specifically, it explores his troubled relationship with his mother, filled with abuse, addiction, and abandonment, some of which stem from her mental health struggles. But these themes are balanced with an equally heartfelt exploration of Caouette's acceptance of his homosexuality and a stable relationship with his partner.
Using a mix of home movies and reenactments, the film offers a unique and unflinching perspective on the subject.
Black Swan (2010)
A common trope when addressing mental health in film is the choice to not identify the specific disorder being depicted. Usually, this is a way to bypass rooting the depiction in formal diagnostic criteria.
In "Black Swan," however, this has the interesting effect of creating a surreal horror film that sees a ballerina slowly absorbed by her demons and succumb to the pressures of a cruel world.
Silver Linings Playbook (2012)
Bradley Cooper is evidently no stranger to portraying mental health struggles. More recently, he delivered a gut-wrenching performance as a broken man in "A Star Is Born" (2018). Prior to that, however, he earned acclaim for portraying a character dealing with bipolar disorder in "Silver Linings Playbook."
Unlike a lot of other films tackling the disorder, however, this one happens to be a quirky romantic drama with a healthy sprinkling of comedy. And alongside that, it also showcases the importance of support and healthy coping mechanisms during recovery.
The Perks of Being a Wallflower (2012)
"The Perks of Being a Wallflower" is a coming-of-age drama. It includes teen romance and angst, friendship and loss, love and grief. Everything you'd expect from the genre.
It is also, however, a beautiful portrait of trauma. As the film progresses and we see the root of Charlie's maladaptive behaviors unravel, it's hard to not break down alongside him. But there is comfort in the bonds he forges along the way, which is ultimately the core of this film.
The Skeleton Twins (2014)
One of the most important ways mental health movies tackle their heavy subject matter is through the use of understated, often dark humor. "The Skeleton Twins" excels at this, bolstered by comedic talents like Bill Hader and Kristen Wiig in leading roles.
The story follows estranged siblings who unexpectedly find themselves in each other's lives again following a tragedy.
The Skeleton Twins isn't necessarily a feel-good film. But it is certainly one that will leave you feeling a mix of emotions, with hope and love being prominent ones.
Lars and the Real Girl (2007)
Of the many mental health movies on this list, "Lars and the Real Girl" is perhaps the quirkiest. It follows the titular Lars, a profoundly shy affection-averse man who falls in love with a life-sized doll, and the community who supports him through this delusion without judgment.
This is definitely an offbeat look at mental health issues. While it isn't overtly specified, most viewers read Lars as being on the spectrum of autistic disorders. In a world that is constantly battling the misrepresentation of autism, this film certainly stands out as a breath of fresh air.
Healing Isn't a Destination, It's a Process
While mental health movies may not always be easy to watch, they can provide a powerful window into the experience of mental illness. A nuanced portrayal can be a powerful catalyst for acceptance and change. But it can also make for a pretty good film. So, next time you're in the mood for a movie night, consider giving one of these gems a chance.
Do you have more burning questions around cannabis?
Email us at [email protected] with your questions/topic suggestions and we will get back to you!