Sad anime can be a cathartic experience. If you've had a rough day and are looking for a good cry, here's a list of nine sad anime that's sure to have you bawling between bong hits.
Photo: Flickr
A Silent Voice (2016)
Shoko is the titular silent voice, a young deaf girl who is subjected to relentless bullying. She soon transfers to a different school to escape her primary tormentor, a bully named Shoya.
Years later, Shoya endures a torment of his own in the form of mental health struggles. When faced with the decision to kill himself or not, he instead chooses to make amends.
A Silent Voice is a beautiful exploration of heavy themes, including disability, mental health, bullying, suicide, friendship, redemption, and much more. And it's designed to break your heart. So make sure you go in fully prepared.
Your Lie in April (2015)
Kosei is a piano prodigy. Unfortunately, the trauma of his mother's death leaves him unable to play anymore. But when he meets a violinist named Kaori, he finds himself inspired to play again.
The anime is more widely known for its music and its larger plot. But its understanding of complex PTSD and depiction of depression carries it through to its beautifully bittersweet end.
Anohana: The Flower We Saw That Day (2011)
Anohana tells the story of a group of childhood friends who drift apart after the death of their friend Menma. Ten years later, Menma's ghost appears to one of them. The group then sets out to grant her wish to move on.
Grief is not an uncommon theme explored in anime. But loss and trauma experienced by children and their unique journey of trying to cope is something anime excels at exploring. And Anohana is easily one of the best in this subgenre.
Orange: Mirai (2016)
A group of friends visit Mt. Koubou and reminisce as they view the cherry blossoms together. A seemingly heartwarming moment takes a turn, however, as they slowly mourn their friend, Kakeru, who took his own life ten years ago.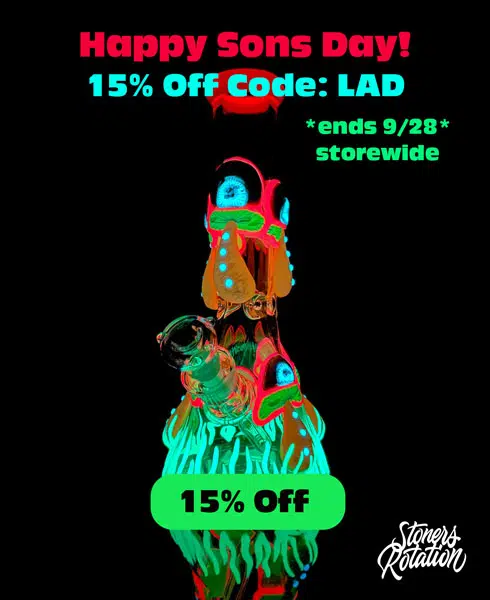 To ease their pain, they write letters to their 16-year-old selves. When one of their younger selves discovers her letter, she begins to wonder if she can change the course of Kakeru's life.
This anime is an extremely poignant take on depression, suicide, trauma, and regret. It is also a stunning representation of friendship and the deep bonds we forge during our most trying times. Together, these themes offer the perfect combination for a quality sad anime.
Grave of the Fireflies (1988)
Grave of the Fireflies is a powerful film set in Japan during World War II. The story follows two siblings, Seita and Setsuko, as they struggle to survive in the aftermath of a firebombing.
The film is a devastating exploration of war. It pulls no punches showcasing a horrific reality and is filled with themes of loss even in the face of resilience.
Violet Evergarden (2018)
War, much like trauma, isn't an uncommon theme that media explores. But post-war content is a unique brand of pain. Unlike war stories, which feature movement and action, post-war tales focus on the silent screams that echo through the streets.
Violet Evergarden is a story about a former soldier named Violet. Emotionally detached owing to her experiences, she finds work as a ghostwriter who writes letters for others. And in their stories, she finds her own salvation.
5 Centimeters Per Second (2007)
Much like its title implies, 5 Centimeters Per Second is a film that explores the themes of distance. It follows two childhood friends, Takaki and Akari, who find themselves drifting apart owing to Akari moving away.
The feeling of trying to hold on tight to your loved ones even as they gently move on is relatable, albeit extremely, gut-wrenchingly painful. And this anime manages to capture that beautifully. It's a coming-of-age drama, but it doesn't sugarcoat its message.
Drifting Home (2022)
This film could be described as a true slow burn. Many viewers found Drifting Home to be a slow movie, seemingly without much resolution. Yet, it tends to linger long after the final frame fades.
Kosuke and Natsume, once thick as thieves, barely speak anymore. Over summer break, they join their friends at their old apartment, soon to be demolished. But a mysterious downpour sends them and the building adrift in the vast, open sea. And amid this silence, they're forced to confront their own pain.
Drifting Home is, without a doubt, a slow anime. But it is also an absolute masterclass in the depiction of complex grief in children too young to articulate what they're feeling. And it does so in a way that is cathartic yet understated. Such that you don't even realize how it affected you till several days later.
Angel Beats! (2010)
Yuzuru wakes up in a strange world. He's at school, yet something seems off. And without warning, he's dragged into a battle between students and a supernatural girl.
If there's one anime on this list that is sure to destroy you, it's this one. The gentle twists as the story unfolds are heartbreaking enough. But when you finally piece it together, you'll find your heart shattered.
Despite that, Angel Beats! is a beautiful, nuanced exploration of life, death, and finding meaning amid it all.
"Sometimes, Only Pain Can Heal"
Danielle Paige said it best in "Dorothy Must Die." Healing can look very different for everyone. And sometimes, it can involve allowing yourself to feel the depths of your heartache as a form of catharsis. And if there's one thing sad anime is good at, it's making you feel several times lighter after the final credits roll.
Do you have more burning questions around cannabis?
Email us at [email protected] with your questions/topic suggestions and we will get back to you!