If you're a fan of weed and wild stories, then you're in for a treat. Hit that bong and gear up for some of the best Tales From the Trip.
Photo: Flickr
Tales From the Trip
Tales From the Trip is a hilarious show that features real-life tales of people's craziest drug experiences. It's like getting high and swapping stories with your buddies, but with way better animation and sound effects.
The show is hosted by comedian and actor David Cross, who provides witty commentary and hilarious quips throughout each episode. And speaking of episodes, each features a different guest recounting their craziest and most mind-bending trips accompanied by animation style changes to fit the tone and mood of each storyteller.
No two episodes are alike, and the diversity of experiences lends itself to some pretty insightful commentary.
From encountering extraterrestrial life to battling inner demons, each tale is sure to leave you questioning reality. Some are trippy and psychedelic, while others are more straightforward and comedic.
So, what are the best episodes of Tales from the Trip? Here are some of our top picks.
"Liquid Misfortune"
This episode tells the story of Duncan Trussell, an actor and comedian who appears on the surreal, trippy Netflix show "The Midnight Gospel."
Trussell shares his experience of doing bhang, a cannabis edible, in Varnasi and going on the trip of a lifetime. You know, the kind that will either rock your world or leave you in a puddle of your own tears. One or the other.
What makes this episode uniquely enjoyable, beyond the hilarity of going on a trip in such a morbid setting, is the notion that trips are not always life-changing, worldview-altering experiences. Sometimes, they're downright terrifying. In the most hilarious ways possible.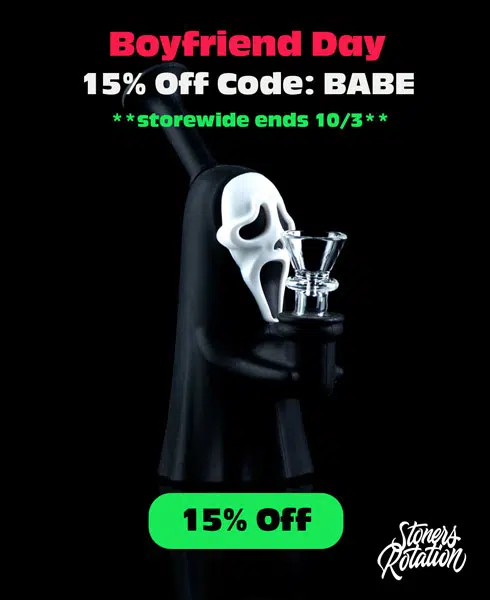 "Mile-High Drug"
In this episode, comedian Shane Mauss shares the story of how he embarked on a series of unfortunate events, mostly of his own making.
The wonderfully-narrated episode takes you through Mauss' ill-advised choice to pop a few mystery pills, drive to an airport, get on a plane, and trip in the most hilarious ways. It's part cautionary tale, part schadenfreude.
Mostly though, it's just one hell of a trip.
"A Cheesy Affair"
This episode features comedian Jessica Kirson, who shares her experience of taking mushrooms and having a life-changing epiphany that involves a romp with a goat man and some cheese.
Shrooms are, naturally, not an uncommon secondary indulgence of stoners and thinkers alike. That said, plenty of epiphanies can be had on a cannabis-fueled trip as well.
"The Worst Trip Ever"
Unfortunately, you could just as easily have a bad trip while indulging in weed, much like any other substance out there. Thankfully, even the worst weed-fueled trips usually make for a fantastic story.
This episode tells the story of musician and social media personality Petey's run-in with an excessive amount of a wee cake. What follows is something that goes from a seemingly innocent indulgence to a wildly frantic panic-stricken trip for the ages.
"Death Becomes Her"
Actor and singer, Olivia Alexander, recounts the time she died on a beach in Mexico, encountered ghosts of the past, and what happened when she came back to life.
This is an instant favorite for a variety of reasons. After all, who hasn't died at least once or twice while they were at the zenith of a trip?
"The Imposter Among Us"
This episode features rapper Zombie Juice (of Flatbush Zombies) and his experience of being transported to Central Park in a spaceship along with a group of friends. The kicker, however, is that one of the friends was given a placebo.
Hilarity ensues.
Shenanigans aside, it's hard not to relate to everything that happens in this episode if you've ever had a wild trip with the whole squad.
"Ayahuasca Adventure"
You'd think the whole "brilliant thinker and stoner disappears goes on a wild trip in the great outdoors" trope might seem overdone by now. Especially since not many could top Terence McKenna's retelling of the experience.
Yet somehow, Tales From the Trip keeps it fresh.
This episode has actor and comedian Jim Belushi taking us on a trip to the Amazon jungle where he partakes in a traditional ayahuasca ceremony. As one would expect, it's a hilariously turbulent affair. But it is also perhaps the most emotional episode among the lot.
"Tripping on a Trip"
This episode has comedians Ron Funches and Rory Scovel taking us on a trip while on a trip. Evidently, doing shrooms before a hike may not be such a grand idea. And things, as one would imagine, get a little funky.
"DMT Devotee"
Trips come in many forms, ranging from good or bad to downright zany.
This episode features musician Adam (of Psyched Substance) who shares his experiences with DMT, a powerful psychedelic substance known for inducing intense hallucinations. Unfortunately for him, he layered DMT on top of acid.
As most of these episodes will show you, Tales From the Trip is all about learning just what not to do when it comes to getting high. That said, the idea of using a wild trip to delve deeper into your own mind and soul is a pretty solid approach.
"The Time It All Made Sense"
This episode tells the story of DJ Carnage's first ill-advised DMT trip which leads to a profound experience.
It has the markings of a deeply philosophical tale. A tale not unlike the experience of reading Wells' Time Machine. But it's also witty and leaves you with a surprisingly deep message about life and purpose.
And it only gets more profound if you hit that bong once or twice before you dive in.
"Grooving with Gollum"
End your Tales From the Trip binge strong with Drag Queen Acid Betty's tryst with a "gaggle of gays," the galaxies, and Gollum.
A Good Trip Comes With Wild Tales
Stoner entertainment is vast and varied. There are so many different ways to enjoy a good high. But if you're in the mood for something that is hilarious, mind-bending, and sure to give you a lot to think about, Tales From the Trip is your guy.
Do you have more burning questions around cannabis?
Email us at [email protected] with your questions/topic suggestions and we will get back to you!