Netflix is flooded with great anime at the moment. From psychedelic horror to romantic comedy manga, there is an eclectic range of anime movies and series to check out on the streaming platform. Below is a curated list of the best anime to watch on Netflix to indulge in with a joint or a cool bong. 
Photo: Mepixels
Best Anime Shows on Netflix
Japan Sinks: 2020
Japan Sinks is a brilliant adaptation of the bestselling 1973 sci-fi novel of the same name by Sayo Komatsu. It follows the plight of an ordinary family thrust into a chaotic Japan after being hit by several natural disasters. During a pandemic, this series will hit a more sombre note but is nonetheless a highly entertaining watch.
Pokemon Journeys
A new instalment of the Ash and Pikachu adventures, Pokemon Journeys, is exclusive to Netflix. Following the former Pokemon series titles Sun & Moon, fans have their answers to the finale question concerning Ash answered.
Pokemon The Series: Sun & Moon is also available on Netflix.
Monthly Girls' Nozaki-kun
Monthly Girls' Nozaki-kun is based on a popular rom-com manga of the same name. The story follows a high school student in love with her schoolmate and manga artist, Nozaki. When she becomes his assistant they create a new manga together based on encounters with their fellow classmates.
Scissor Seven
The first two seasons of Scissor Seven are now available on Netflix. The eclectic storyline follows the antics of a scissor-wielding hairdresser by day and deadly assassin by night. The series is one of the most unique of its time, and definitely worth a watch if you like anime which leans towards the absurd.
Season 3 has already come out in China, but we're yet to hear when it will be made available on Netflix.
Dorohedoro
The extremely popular Dorohedoro has been much awaited on the streaming platform by fans. The anime show follows Caiman and his friend Nikaido as they navigate a city nicknamed "the hole" in a post-apocalyptic setting. The pair try to find the sorcerer responsible for turning Caiman into a reptile head but their efforts are halted when En, head sorcerer, declares war by sending "cleaners" into the Hole to slaughter them.
Neon Genesis Evangelion
Neon Genesis Evangelion is one the most well made and appreciated anime series of the century so far. However, up until now it's also been notoriously difficult to track down to watch online. Those days are now over as it's made it's way onto Netflix where it can finally reach a wider Western audience.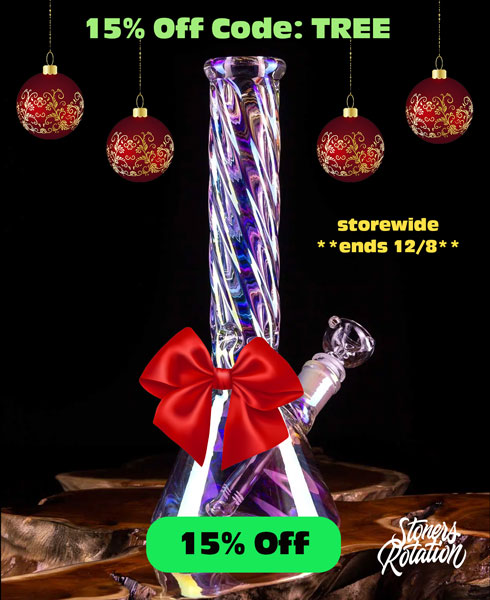 Devilman Crybaby
This quite possibly the best adult anime on Netflix featuring drug use, sex and violence. But it's nonetheless a hugely compelling story. The psychedelic series follows Akira who transforms into a neatly demon but decides to use his powerful presence for good instead of debauchery.
Ouran Highschool Host Club
If you're looking for a hilarious anime to watch, this is your series. After falling into debt, Haruhi Fujioka finds herself joining the Ouran Highschool Host Club which features handsome boys hired to entertain girls. The only problem is that Haruhi is in fact a Haru-She. It's a mischievous anime show and one of the best examples of the shojo genre.
Puella Magi Madoka Magica
Puella Magi Madoka Magica is an eerie yet beautiful portrayal of friendship, remorse and determination. A magical being offers two school girls Madoka and Sayaka the fulfilment of any wish they please. What seems like a cliché magical girl story subverts expectations to become a truly compelling watch.
Little Witch Academia
Little Witch Academia is another great watch on the topic of female friendship. It's a thrilling anime which follows a group of witches and their hijinks with potent messages about the value of community.
Death Note
A demon grants the power of murder by scribe to a High School Student, Light Yagami. He need just write his target's name in a book and he/she will be killed. Light is then pursued by a teen detective, L. Light must decide who deserves to live and die.
Best Anime Films on Netflix
Fireworks
Fireworks is co-directed by Nouyuki Takeuchi who worked as animator on Spirited Away. The story centres on a group of school boys who debate the best way to see fireworks. This argument blends with a coming-of-age story concerning their classmate Nazuna who plans to run away and escape his troubled home life. An unexpected twist drastically alters their plans.
Mirai
Mirai is a family-friendly anime movie from acclaimed Japanese director Mamoru Hosoda. The story follows a four-year-old Kun who struggles with the arrival of his new baby sister, Mirai. Growing jealous and unable to hold his parents' attention, he discovers a magical garden which allows him to time travel and meet several enticing characters.
Mirai was nominated for an Oscar for Best Animated Feature Film in 2018.
Berserk: The Golden Age Arc
Berserk: The Golden Age Arc is a noir fantasy inspired by Medieval Europe with bloodthirsty battles and an infinite web of mythology. The anime film is based on the manga series Miura, and follows a mercenary of the name Guts and his friend Griffith, the leader of the Band of the Hawk.
The End of Evangelion
To stand a chance of understanding The End of Evangelion, it's paramount that you watch Neon Genesis Evangelion first. This is compelling albeit complex and tough anime to watch, offering an alternative ending to the series.
Netflix Doesn't Disappoint
Whether you're looking for the best romance, fighting or adult anime on Netflix, you're sure to find something that's perfect for a night in. And if you exhaust everything Netflix has to offer, there's plenty more so for a complete list, check out The Best Anime Series of All Time.