Cooking with cannabis is a great way to infuse your favorite foods with THC. Combining your favorite strain in cannabutter or marijuana oil with some common ingredients in the kitchen, there are multiple ways to cook with weed and customize the flavors in an edible. Cannabutter's versatility makes for a great ingredient for beginners and experts making desserts, snacks, and entrees. With just a few simple recipes, making homemade weed edibles that go above and beyond a simple brownie has never been easier! But first, be sure to take a hit from your cute bong to set the vibes right!
How to make weed edibles
First, make sure you have a batch of cannabutter. This weed butter recipe has about 30mg of THC per tablespoon, so adjust according to your own batch! Whether you're looking to get a little blazed or lifted into outer space, having some marijuana oil or butter around is always a good idea for any stoned chef. While the most common edible recipes are brownies, rice crispy treats, or cookies, cannabutter can also be used in savory food. Below are the three go-to edible recipes for whenever you're craving weed infused snacks.
Peanut Butter Weed Edibles
The best thing about these edible weed cookies is that they're simple and make a delicious handheld snack infused with cannabis. Blending two of the greatest stoner snacks – cookies and peanut butter – with your weed butter makes for a legendary edible. This recipe only takes about 25 minutes.
Ingredients
1/2 cup cannabutter
1 cup peanut butter
1 1/3 cup all-purpose flour
1 cup brown sugar
1/4 tsp salt
1 egg
1 tsp vanilla extract
Weed edibles cookies steps
Preheat oven to 350°F
Mix flour and brown sugar in a bowl. Set aside.
Melt the peanut butter and cannabutter for 30-60 seconds in a microwave. Add in the egg and vanilla extract and whisk until smooth.
Pour the liquid mixture into the bowl with flour and sugar. Use a spatula to thoroughly mix the ingredients together.
Line a baking sheet with parchment paper and roll your dough into 17 cookie balls. Space them out evenly on the baking sheet.
Bake in the oven for 11-12 minutes or until golden around the edges.
Let cool for 5 minutes and enjoy! Each cookie has about 15mg THC.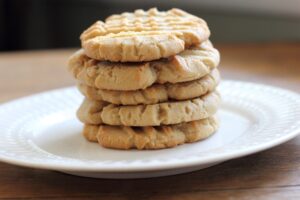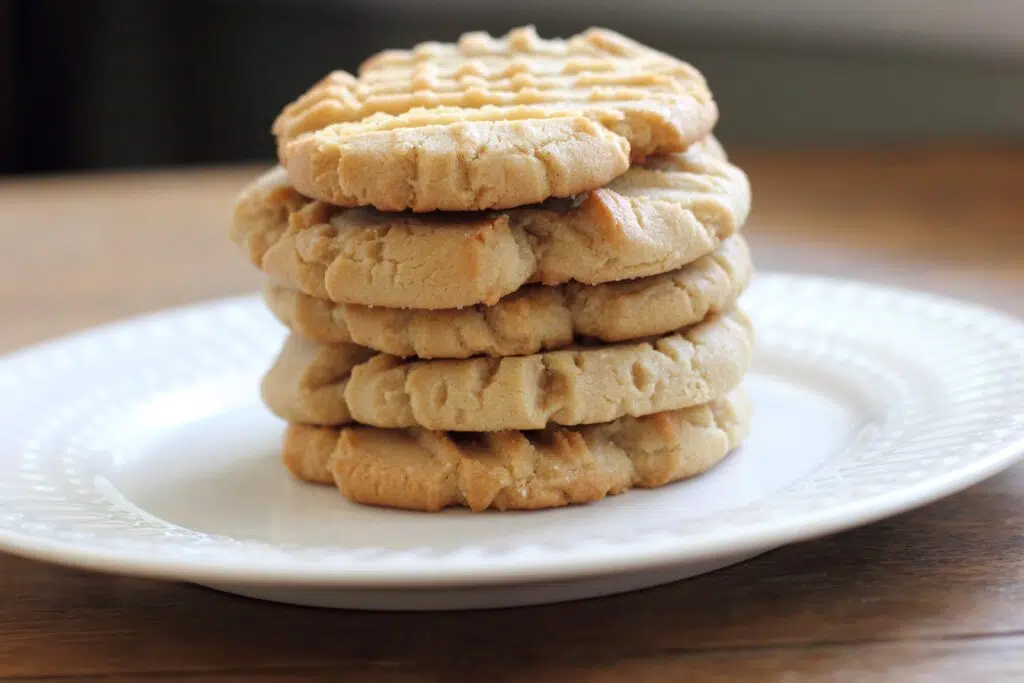 Toasty Garlic Bread Sticks
One fail-proof way to take your edibles to the next level is with bread and cheese. This cheesy garlic bread recipe makes a perfect batch of homemade edibles for a small group or can be saved for just yourself. In fact, they're so good, you'll probably have to go back for another piece. For a smaller dose per breadstick, dilute the cannabutter with regular butter or olive oil.
Ingredients
1 large loaf of bread
1/2 cup cannabutter
1 tbsp garlic powder or 4 cloves garlic
1/2 cup sharp cheddar cheese
1/2 cup mozzarella cheese
1/4 cup Italian seasoning mixture (or preferred seasoning mix)
1/2 tsp salt
1 tsp black pepper
1 tbsp parsley flakes
Bread edible steps
Preheat oven to 400°F
Cut bread in half longways. Cut each half into 6 strips, making 12 bread sticks in total.
Lay them out on a baking sheet or toaster oven rack.
In a bowl, mix cannabutter, garlic, and salt. Spread as evenly as possible on all pieces to make sure dosage is more accurate.
Sprinkle Italian herb seasoning evenly across each slice. I used a mix of rosemary, thyme, paprika, but you can use your personal fave spice mixture.
Add the mixture of both cheeses across the bread sticks. Top with salt, pepper, and parsley flakes.
Bake for 10-15 minutes or until bread and cheese are crispy.
You now have 12 garlic breadstick edibles, each with approx. 20-25 mg THC. Dig in and enjoy the high!
Ganja Granola
This medicated granola recipe is the best snack for the start of your day or as a topping on a midnight treat. By replacing coconut oil or regular butter with weed butter, these granola edibles make for a stoney topping that will have you going in for more. Plus, you can add any of your favorite toppings (coconut, sunflower seeds, etc.) to this recipe for a more personalized mixture.
Ingredients
4 cups rolled oats
1 cup chopped almonds (or a nut mixture of your choice)
2 tsp cinnamon
1 tsp salt
1/2 cup melted cannabutter
1/4 cup maple syrup
1/4 cup brown sugar
2 tsp vanilla extract
2/3 cup cranberries, raisins, or chocolate chips
Homemade edibles instructions
Preheat oven to 350°F
In a large bowl, mix rolled oats with nuts, cinnamon, and salt. Add in seeds or more nuts for a crunchier granola.
In another bowl, stir melted cannabutter, vanilla extract, syrup, and brown sugar together.
Pour the melted weed butter mix over the granola, and toss everything in the large bowl until oats are evenly coated.
Spread the granola out on a parchment lined baking sheet and put in the oven for 25 minutes, stirring halfway through.
Remove from the oven and let cool. Mix in the dried cranberries, raisins, and/or chocolate.
Time to snack! Store the ganja granola in any container and keep for a few weeks in the pantry. 1/2 cup granola contains about 20 mg THC.
Cooking with cannabis
Don't miss out on your dank feast! Infusing food with weed makes for an amazing, elevated experience. While any snack can be medicated with some marijuana butter or oil, sometimes it's a challenge to decide where to begin. With these three easy edible recipes, you'll have homemade edibles that taste amazing and easily divide into more accurate servings. Now, all you have to do is start baking and get to munching!