Marijuana stocks have experienced nothing short of a meteoric rise since the U.S. elections. Companies like Aurora Cannabis and Canopy Growth have experienced unusual growth since the U.S. 2020 elections. This growth trend is now set to continue with renewed hopes that federal marijuana legalization is now closer than ever.
Feature Photo Source: Unsplash
We recently reported that U.S. Senate Majority Leader, Chuck Schumer is pushing for marijuana legalization. It gets even better for weed stock investors other Senators join the push. U.S. Senators Ron Wyden of Oregon and Cory Booker of New Jersey recently backed a unified fight for Federal legalization.
The following provides insight into 3 marijuana stocks that are likely to increase massively again as legalization draws near. It also highlights the types of marijuana stocks that potential investors should look out for.
Types of marijuana stocks available to invest in
Before investing in marijuana stocks, it's important to understand the different forms that cannabis companies usually take. Here are the two distinct types of cannabis stocks available to investors.
Cannabis producers
Cannabis producers are typically farmers/growers and all those involved in the production of marijuana. They also have more financial and operational might and the potential to expand exponentially when managed properly. However, while their cannabis stocks could potentially rise the most, delays in legalization or the MORE Act could have a negative impact on their bottom line.
Cannabis marketers
These are mostly brands and distribution companies. Although these cannabis companies offer less upside in the short term, they generally provide more downside protection. Experts also believe that it's companies like this that are likely to replace Big Tobacco in the future.
3 marijuana stocks set to rise again
Here are the three marijuana stocks we believe are set to experience massive increases again. These stocks have shown immense potential for sustained growth in recent times.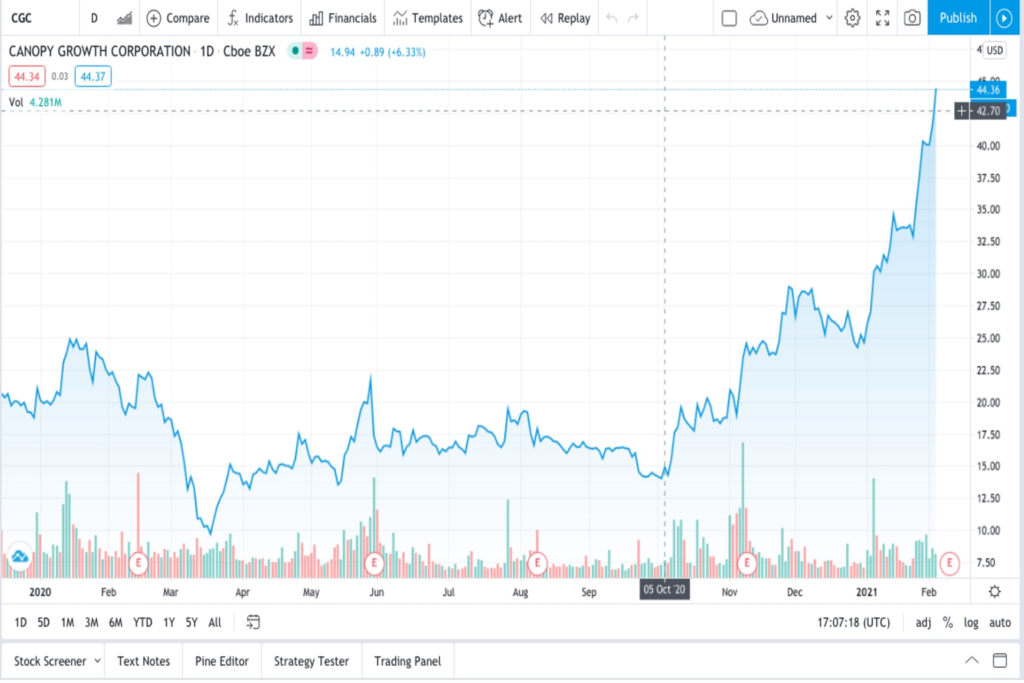 Canopy Growth Corp. (NASDAQ: CGC)
Canopy Growth continues to lead the pack of promising marijuana stocks in 2021. The company's branding strategy seems to be working especially with its Cannabis 2.0 lineup. Canopy Growth's parent company Constellation Brands (NYSE: STZ) already owns and distributes multiple product lines including Corona, Modelo, Meiomi Wines, and Svedka Vodka. This means Canopy Growth can easily insert its products into the distribution channel as more states open up to Cannabis.
Interestingly, Canopy Growth's stocks are only down by a third from their peak value in 2018. In contrast, cannabis stocks have generally plummeted since then. Canopy Growth still boasts of a market cap of $15.59 billion with total assets of $4.9 billion.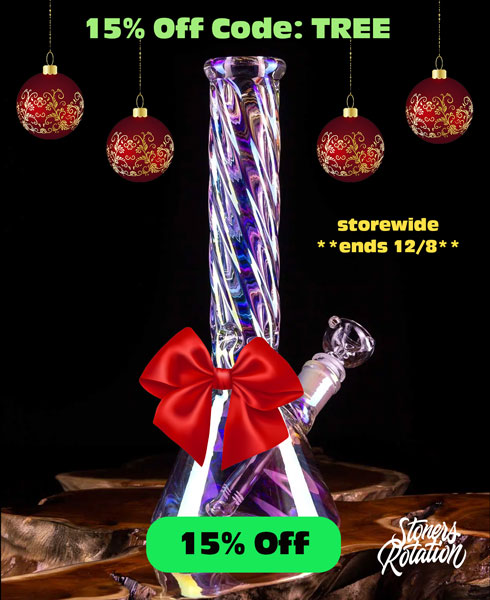 However, Canopy Growth's premium price tag means that it might not be the biggest winner in 2021. Notwithstanding, it provides a safe investment for long term cannabis investors. Many experts strongly believe that this cannabis stock may likely shoot up to $100 if the MORE Act is passed by the U.S. Senate.
Cronos Group (NASDAQ: CRON)
Cronos Group is set to make big wins in 2021. A $1.8 billion investment from Altria into Cronos Group in 2019 sent shockwaves across the industry. This deal gave Altria a 45% stake in Cronos. Altria is the Tobacco giant behind the famous brand Marlboro. This means that Cronos stands to benefit a great deal from Altria's marketing channels if the MORE Act is passed.
Unlike Canopy Growth, Cronos has lost around 50% off its marijuana stock value since its peak in 2018. However, a market cap of $4.467 billion, a debt of $9.86 million only, and total assets of $9.919 billion are signs of a well-run company. Altria's quest for smoke-free alternatives to cigarettes adds a layer of security for Cronos investors. Many analysts already consider Cronos as the future of Altria as it gives the Tobacco giant an escape route from the world of cigarettes.
Aurora Cannabis (NYSE: ACB)
Aurora Cannabis remains a top weed stock for investors and will most likely continue this trend in 2021. This cannabis stock sits on the fence between extreme success and outright failure. Back in 2018, with intense hopes for marijuana legalization on the brink, Aurora Cannabis rose from $4 to nearly $130. This however came crashing as legalization never materialized.
As of the time of writing, Aurora Cannabis has an average 10-day volume of 27.65 million shares. This makes it one of the most subscribed marijuana stocks on the market. It also has a buy indication on TradingView with a market cap of $2.579 billion. Aurora Cannabis's low stock price also means that potential investors can still win big in 2021, especially if hopes for marijuana legalization come through.
The wrap-up
Top marijuana stocks are gearing up to rise again as hopes for legalization have been renewed since the U.S. elections. A democratic senate now makes this more likely than ever. In the mid-term, if the MORE Act is passed, cannabis stocks like ACB and CRON are expected to soar again due to their established distribution networks.