It's another week and marijuana legalization continues to heat up with more states pushing to legalize cannabis. From a Governor expressing jealousy about a neighboring state's tax revenue to another releasing marijuana prisoners, it's been an interesting week to observe in the industry. The rate of growth and evolution in the legal weed industry can also make it difficult to keep up.
Photo: Unsplash
To help, we've collated the top legalization updates from the cannabis industry.
Top Marijuana Legalization Activities This Week
The following provides a review of the top marijuana legalization activities from this week as advocates and politicians nationwide continue to push to federally legalize cannabis.
Another Minnesota House Committee Approves Marijuana Legalization
A sixth House Committee in the Minnesota Congress has approved marijuana legalization in the state. This is as the House File 600 continues to pass through a vetting process. Under the terms of the bill, adults 21 and over would be allowed to purchase and possess up to 1.5 ounces of cannabis. They would also be permitted to cultivate up to 8 cannabis plants, out of which only 4 can be mature. The bill was initially filed in February by House Majority Leader Ryan Winkler and other lawmakers.
Washington Governor Frees 15 People From Prison
The state of Washington has concluded plans to release 15 people imprisoned for marijuana possession offenses. This is according to communications issued by Governor Jay Inslee earlier this week. While this is commendable, it comes almost two months after Washington's felony law against simple possession of controlled substances was struck down by the state's Supreme Court. This means that none of the convictions have been valid since the court's decision in February.
Meanwhile, lawmakers in Washington are working to enact legislation in response to the Supreme Court's decision back in February. The legislation will be aimed at decriminalizing minor possession of cannabis across the state.
Governor of Wisconsin Desperate to Fully Legalize Cannabis
The governor of Wisconsin has revealed that he is "tired" of watching marijuana revenue go to the next-door state of Illinois. Governor Tony Evers who included provisions for marijuana legalization in his 2021 budget made this disclosure via Twitter.
"Frankly I'm kind of tired of talking to the governor from Illinois," he said in a video posted to Twitter on Wednesday. "Whenever I get with him, he thanks me for having Wisconsinites come across the border to buy marijuana," he added.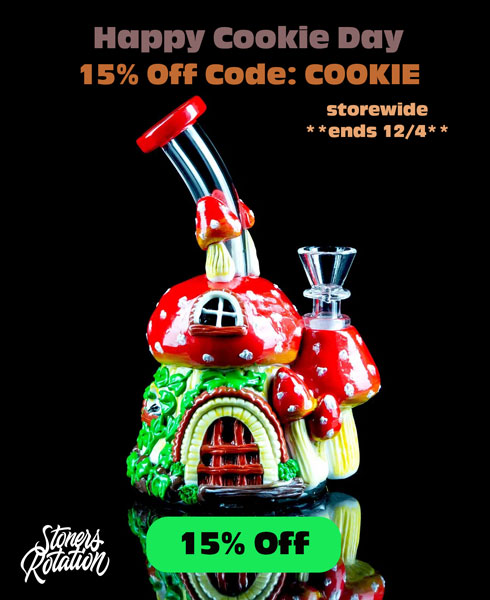 Governor Evers estimates that potential tax revenue from marijuana could be as much as $165 million annually, starting from 2022. Just across the state borders, Illinois generated more than $200 million in tax revenue from legal marijuana sales in 2020.
69% of Americans now Support Cannabis Legalization
New research shows that two-thirds of Americans favor marijuana legalization and ending the prohibition of the substance. According to a poll conducted by the Quinnipiac University, national support for cannabis legalization is at an all-time high. Another poll also suggests that around 70% of Americans back weed legalization in the country.
What's more interesting is that the poll includes well-rounded representation from all major demographics including men, women, Democrats, Republicans, Independents, and the GOP.
Advocates Intensify Push for Federal Marijuana Legalization
As additional states like New York and Virginia join the growing list of states that have fully legalized marijuana, advocates and politicians are attempting to pile pressure on the federal government to enact marijuana legislation.
Interestingly, White House Press Secretary Jen Psaki disclosed last month that President Joe Biden's stand on marijuana has not changed. Biden is however keen on legalizing medical cannabis, rescheduling the plant, expunging records, and allowing states to dictate their own policies. It would be more interesting to see how he responds when tested by federal lawmakers' renewed push for cannabis legalization.
The Cannabis Legalization Wrap
This was a positive week for cannabis legalization. As more states continue to push towards either decriminalizing or decriminalizing weed, there would undoubtedly be pressure on the federal government. It would perhaps drive home the urgency for federal marijuana legalization and reforms. Notwithstanding, state governments are not waiting around to see what happens. Marijuana is now legal in 18 states and Washington DC.
Sign up for our newsletter to stay up to date on marijuana legalization across the U.S. and the top cannabis stocks to invest in.