The state of being high can make all manner of things hilarious, but if you watch the right stand-up routine you can be in stitches. Below is a list of the funniest comedians to watch when stoned.
Photo: Pixabay
Top Stand Up Comedians to Watch High
Jon Richardson
Many know Jon Richardson as the quick-witted panelist on '8 out of 10 Cats', but he's also a prolific and hilarious stand-up artist.
In this clip from the Apollo he hysterically describes British drinking culture and the carnage which follows a long day of drinking riverside in London.
Sean Lock
Another favourite of British panel shows is Sean Lock, but his stand-up is just as side-splitting as his sharp remarks on '8 out of 10 Cats'.
He also won the British Comedy Award in 2000 in the category of Best Live Comic, and was nominated for the Perrier Comedy Award.
Bill Bailey
You might know him from Black Books and Spaced, but aside from acting Bailey he has a popular stand-up act. He performs surrealist musical stand-up, making him the absolute perfect comedian to watch high.
In this clip he describes his hilarious interactions with 'God's bouncer', i.e. a vicar.
Dylan Moran
Bill Bailey's co-star in Black Books, Dylan Moran is the floppy haired, boozy Irish comedian we all love.
In this clip he explains why adults envy children and why Batman is a far better role model for kids than Jesus.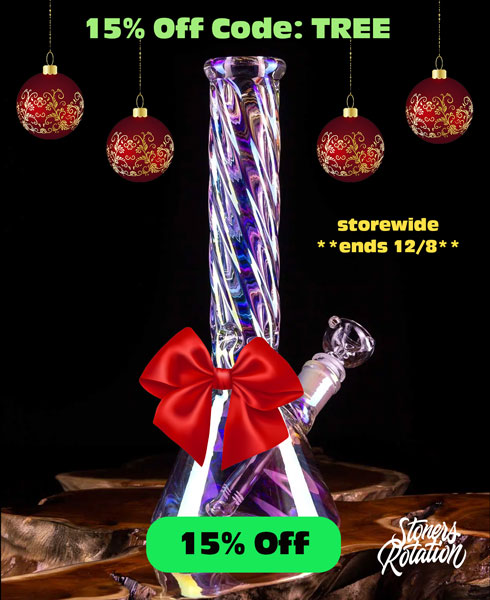 Greg Davies
Former drama teacher Greg Davies has the audience heaving with the laughter with this self deprecating stand-up routine.
Noel Fielding
Noel of the best stoner show of all time, Mighty Boosh, employs the same surrealist lens in his stand-up act. Some highlights include the rhythmic refrain: "I'm made of milk/ You're made of milk/We're both made of milk/But we're living in separate glasses" and comparing being over 40 to being a day-old helium balloon.
Katherine Ryan
Katherine Ryan is a Canadian-Irish comedian based in the UK who is absolute chuckle to behold.
In this clip of her routine on James Corden's The Late Late Show, she declares men to be like dolphins in that they should be enjoyed on holiday, and are almost as clever as people.
Romest Ranganathan
Romest Ranganathan is hugely famous in his native Britain, and has recently tried to crack America. In this appearance on The Late Late Show he describes, with hilarious candour, the time he lost his child at the beach.
Russell Brand
Comedian turned social activist, spiritualist and political speaker Russell Brand has always been a hoot on camera. Here he describes with intellectual wit his dependence on transcendental meditation to escape grim reality and enter the divine.
Sarah Millican
Sarah Millican is a beloved, down to earth comic who finds the absurd in the day to day. Here she described the hilarity which ensues on various awkward real estate visits.
Aisling Bea
Aisling Bea is a charming Irish stand-up comedian whose popularity extends to both sides of the Atlantic. In this clip she brings light to gender remarks and the pitfalls of being a female comedian.
Describing her recent breakup, she says:
I say potato, he says "I think you have a good heart but your personality is a bit much"…
Zach Galifianakis
"My brother has ADD which is weird because he drives a Ford Focus."
Zach Galifianakis is hugely famous for his role in The Hangover film series, but his most impressive comedy lies with his stand-up. Often providing his own piano accompaniment, Galifianakis spins absurdist one-liners in-between melodies.
Stand-up Comedy Specials on Netflix
In addition to the above stellar comedians, Netflix also has a lot of comedy routines available for viewing. Here's a list of some of the best to watch high.
Hannah Gadsby – Nanette
Nanette is a brilliant watch. It's framed as Hannah Gadsby's decision to "leave comedy", and features her detailing — with humour — all the difficulties she encounters as a lesbian comic.
Adam Sandler – 100% Fresh
Sandler is a curious breed. He provides some of the best comedy of our time, and the absolute worst. Here, he's in top form and reminds us why he's a legendary comedian.
Jim Gaffigan: Cinco
Gaffigan is an old-school favourite of the American comedy scene. In this Netflix special he takes a look on everything wrong with modern day, from politics to binge-watching.
Let the Laughter Ensue
Whether you like alternative comedy, or like seeing the big names, you're not short of stand-up comedians to check out while blazed. If you're looking for more comedy suggestions, check out Funny Stoner Movies 2021.