The movie industry has taken a hit this past year on account of the pandemic. However, there are still some fresh and funny stoner movies to check out this year, along with some golden oldies which have been given a new lease of life on streaming platforms. So prepare the munchies snacks, grab your best dab rig and get ready for a night of laughs.
Photo: Wikipedia Commons
New Funny Stoner Movies
Borat Subsequent Moviefilm (2020)
Sacha Baron Cohen said back in 2007 that he had retired the Borat character for good. Fortunately for fans of the mockumentary, he reneged on that decision and the actor was spotted out dressed as his Kazakh alter-ego in mid-2020.
Political Undertones
True to Baron Cohen style, the film touches on a number of political issues. This made most Hollywood distributors reluctant to release the movie. Gratefully, Amazon Studios eventually took on the project and invested over 20 million dollars on promotion.
Maria Bakalova's Debut
Bulgarian actress Maria Baklava sent in an audition tape for the film despite initially suspecting it might be a sex trafficking scam. She later flew to London to rehearse with Baron Cohen and was swiftly cast in the role of Borat's daughter. Critics were blown away by her performance and she has subsequently received nominations at the BAFTA Awards and the Golden Globes Awards.
2. The Wrong Missy (2020)
This film is the kind of ludicrous senselessness we all enjoy when stoned. A man thinks he's inviting the girl he covets on a romantic trip to Hawaii, but accidentally invites an eccentric oddball with the same name. As you would expect, they have an eventful time on the island and hijinks ensue. Eventually and inevitably the male lead grows fonder of the kooky Missy — and the audience follows suit.
One youtube commenter aptly described it as: "An Adam Sandler movie without Adam Sandler." Like with any good slapstick romcom, you will laugh and then your life will go on unchanged.
3. Coming 2 America (2021)
We all remember the 1988 classic Coming to America which saw Eddie Murphy explore the New York City borough of Queens as an African prince in disguise. More than 30 years later we're treated to (or burdened with) a sequel — and it's just about awful enough to be enjoyable if you're really really high.
4. Eurovision Song Contest: The Story of Fire Saga (2020)
Somehow a big budget American comedy film completely nailed the atmosphere and feel of Eurovision. Far from simply poking fun at the larger than life music competition, it portrayed the sense of warmth and community the contest evokes.
Tribute to Eurovision
Will Ferrell and Rachel McAdams both put on subtle and realistic Icelandic accents peppered with hilarious linguistic errors. Edinburgh forms the beautiful backdrop to the pairs' gallivants, and the film features musical interludes with real Eurovision stars. Overall, it's a heartwarming and hysterical watch.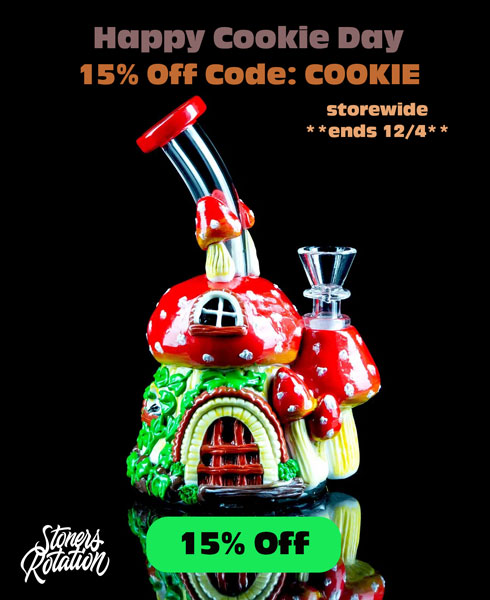 5. The King of Staten Island (2020)
Directed by Judd Apatow and written as well as starring Pete Davidson of Saturday Night Live, this drama-comedy follows the plight and ascension of a young man who was stilted by the death of his father. Davidson's character Scott spends his days smoking weed and designing tattoos until he's pushed to confront his demons. It's a sensitive and endearing performance by the comic and a real hidden gem of the new decade.
Available on: Premium Video On Demand
6. Guns Akimbo (2020)
Since Harry Potter, Daniel Radcliffe has taken on some pretty wacky projects. Guns Akimbo is no exception. In this action comedy, Radcliffe's character Miles finds his simple existence as a video game developer unduly disturbed when he gets recruited as a contestant in a live-streaming death match.
7. The Climb (2020)
This charming independent comedy is a mixture of old school, archetypal indie and strikingly novel innovation. It's beautifully shot, has a well crafted and languid screenplay, and is superbly performed by new and hilarious comic duo: Kyle Marvin and Michael Angelo Covino. Plus, like all good indies, it has a great soundtrack.
8. The French Dispatch (2020)
In 2020 we were once again permitted entry into the Wes Anderson universe, and it's as enthralling as ever.
It's a treat for the eyes to see the camera roam from vibrant colour to monochrome, and, with an ensemble cast featuring Anderson favourites Owen Wilson and Saoirse Ronan, along with new talent like man of the moment Timothée Chalamet, it's a cinematic feast you don't want to miss.
9. Bill and Ted Face the Music (2020)
Coming 2 America isn't the only comedy to release a much belated sequel in 2020, stoner movie legends Bill and Ted also make a middle aged comeback. It hasn't been hugely well received by fans of the original two films, but it's nonetheless worth watching for a dose of nostalgia.
10. Blithe Spirit (2021)
This play adaptation has a stellar comedic cast with period costume, phantoms, and some off-kilter comedy. You will be entranced by this bizarre British comedy.
11. Willy's Wonderland (2021)
The internet's favourite man, Nicolas Cage, is back in a surreal action comedy horror delivering witty one liners and aggressively fighting animatronic mascot serial killers.
Bonus classic stoner movies:
Even though there's a number of great new stoner movies out at the moment, you often can't beat a classic. Here's a quick list of the old school exemplars:
Smiley Face (2007)
Dumb and Dumber (1994)
Wayne's World (1992)
Coming to America (1988)
Funny Stoner Movies on Netflix
Good, bad and hilarious, there are no shortage of funny stoner movies to keep you entertained. If you're looking for even more funny movies to watch stoned, check out the Best Stoner Movies on Netflix.