The outgoing week has been very busy for marijuana legalization advocates across the United States. First, it was bad news for voters in Florida as the Supreme Court refused to allow voters to legalize recreational cannabis via the ballot. This was followed by more positive news elsewhere. Additional states (and voters) across the U.S. continue to find ways to legalize weed or at least medical marijuana statewide.
Photo: Unsplash
The following highlights the top trending cannabis legalization news from this week in the United States.
Supreme Court Blocks Florida's Marijuana Initiative
Let's start with the less pleasurable news. Just yesterday (Thursday), the Supreme Court kicked out a ballot initiative case that would have allowed residents of Florida to determine the legalization of recreational cannabis in their state. The Court concluded via a 5-2 vote that voters in Florida could not be trusted with this ballot initiative.
An ongoing campaign to expand access to cannabis in Florida has spanned several years. The Republican lawmakers in the state and the Governor have effectively ruled it out. In 2016, residents had to take matters into their hands by legalizing medical marijuana via the ballot. This has led to a widespread belief that the quest for recreational marijuana legalization directly pits residents of Florida against the state. The Supreme Court effectively ended the case after stalling for a year.
President Biden Supports States' Rights to Marijuana Legalization
Despite making no visible moves to legalize cannabis across the U.S., President Joe Biden has expressed support for States' rights to determine their marijuana legalization. This message was delivered by White House Press Secretary Jen Psaki.
"The president supports leaving decisions regarding legalization for recreational use up to the states, rescheduling cannabis as a Schedule II drug so researchers can study its positive and negative impacts and, at the federal level, he supports decriminalizing marijuana use and automatically expunging any prior criminal records," Psaki said during a press briefing at the White House. She added: "He also supports legalizing medicinal marijuana, so that's his point of view on the issue."
This expression of support comes on the back of more states choosing to legalize weed in recent weeks. It also coincides with recent talks from top lawmakers including Senator Chuck Schumer who indicated that he was ready, alongside his colleagues, to push for marijuana legalization even without support from President Biden. It's however interesting to note that the President fully supports legalizing medical marijuana at least.
Virginia Governor Signs Cannabis Legalization Bill into Law
The Governor of Virginia Ralph Northam over the week signed cannabis legislation into law in a purely ceremonial act. Recall how we reported that Virginia had legalized recreational cannabis. After the Governor received the bill passed by the state's congress, he made counter amendments. This essentially meant that he did not need to approve after Congres okayed his amendments.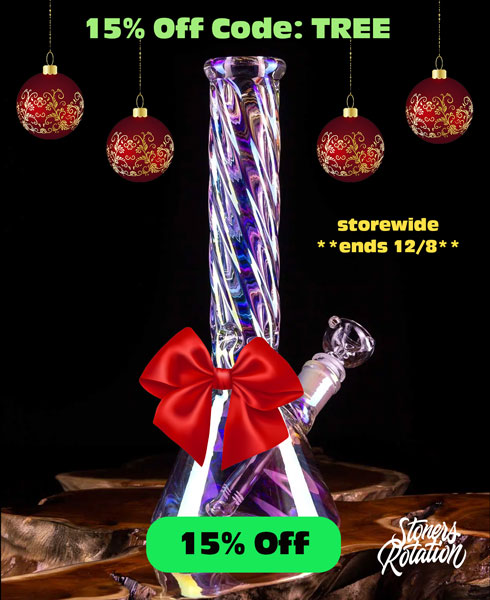 New Mexico Legalizes Cannabis
This happened a few weeks ago. New Mexico has legalized recreational cannabis state-wide. This is after Governor Michelle Lujan Grisham signed the legalization bill into law on the 5th of April, 2021. After weed became legal in Colorado and Arizona, it seemed logical for New Mexico to enact legislation that would allow it to benefit from the tax revenue and the job market boost from the marijuana industry.
Legislators in North Carolina Introduce Weed Legalization Bill
State lawmakers in North Carolina have just introduced a bill that would legalize recreational marijuana in the state. House Bill 617 is sponsored by Representatives John Autry, Allison Dahle, Pricey Harrison, and Zack Hawkins. It is aimed at legalizing possession of marijuana up to 2 ounces and decriminalizing the substance in the state. There are also plans for the bill to address the social injustices caused by the war on marijuana.
Minnesota Cannabis Legalization Bill Clears 8th Committee in State Congress
A marijuana legalization bill has been approved by the eighth committee in the Minnesota House of Representatives. The bill was introduced by House Majority Leader Ryan Winkler and some of his colleagues. According to Winkler, it will address some of the wrongs caused by the unfair war on marijuana. The bill will make it lawful for adults 21 and over to purchase and possess up to 1.5 ounces of marijuana in Minnesota.
"We have a cannabis system that does not work," he said. "The bill will create a better system for regulation, and restricting access to cannabis, particularly for youth. And I think this bill is a model for how we can better regulate a product, whose regulation today has been a failure and in many ways caused more harm than the product itself."
Here's a list of all the House committees that have cleared this Bill.
House Education Finance Committee
House State Government Finance and Elections Committee
Judiciary Finance and Civil Law Committee
Environment and Natural Resources Finance and Policy Committee
Agriculture Finance and Policy Committee
Workforce and Business Development Finance and Policy Committee
Labor, Industry, Veterans and Military Affairs Finance and Policy Committee
Commerce Finance and Policy Committee.
Final Thoughts
Overall, this was a good week for marijuana legalization advocates. From President Biden throwing in some support, to additional states pushing to legalize cannabis, there's still a feeling that the year could end on a high for the industry. The ultimate goal is for federal marijuana legalization. However, the additional states seeking legalization should be considered as small wins on the road to this goal.