Hulu is full of great stoner content, but if you're looking for the top picks you're in the right place. Below are the best stoner shows on Hulu to watch high so make sure you have a cool dab rig in your midst and let's get to the good stuff.  
Photo: Flickr
Top 10 Best Shows to Watch on Hulu High
Letterkenny
Letterkenny is a quintessentially Canadian, quick-firing, sharp-witted comedy about life in a small rural town.
The Hulu series displays the antics of the Letterkenny residents including siblings, Wayne and Katy, who run a small farm and produce stand with help from pals Daryl and "Squirrely" Dan. The show also focuses on ice hockey players Reilly and Jonesy — two close friends who have a tumultuous polyamorous relationship with Katy.
The town's residents fall into the categories of: farmer, "hicks" (members of the hockey team), drug addicts and "natives".
Letterkenny started out on Youtube but is now available for streaming on Hulu.
King of the Hill
An upright propane salesman in Arlen, Texas, of the name Hank Hill tries to manage the zany antics of his family and friends, while also trying to raise his son to be as straight-laced as him.
Hank's wife Peggy is a substitute teacher, his son is an aspiring comedian and his niece Luanne is a loafer. While Hank is a patriotic church-goer, he's a dutiful husband and father and approaches life with a modest simplicity. Overall, it's a witty and gently charming watch.
Futurama
While delivering a pizza, Philip J. Fry is fortuitously frozen in 1999 and thawed out on New Year's Eve 2999. Waking up 1,000 years in the future he is adopted by his only living descendent, an elderly and eccentric scientist who runs a cargo delivery service. Through his relative he meets Leela, Hermes, Amy, objectionable robot Bender and lobster-like Dr. Zoidberg. Together, they face the challenges of an advanced and technocratic world.
Workaholics
Workaholics is an irreverent comedy based around three friends who work together as telemarketers by day and pursue hijinks and whimsical larks by night.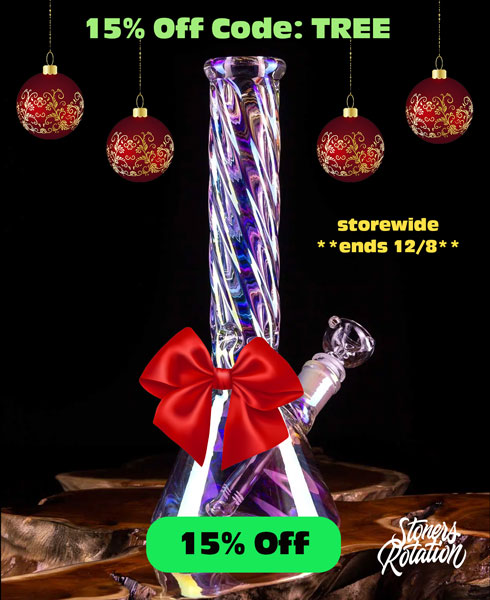 All three met at college, where Blake and Adam were roommates and Anders was their Resident Assistant. After leaving college, they retained their fratboy approach to life, i.e. drinking, smoking weed and pulling pranks. A self-professed "friendship family", the trio's antics are usually confined to their house in California (where their dealer can often be found) and the office cubicle they share at the telemarketing company TelAmeriCorp.
It's Always Sunny in Philadelphia
Five cantankerous and narcissistic alcoholics run a failing, run-down Irish bar in south Philadelphia. They pursue infinite crazed schemes to boost the success of the bar (which usually involve slighting and backstabbing each other). Somehow they always finish flat on their faces.
Adventure Time
Twelve-year-old Finn conquers evil in the Land of Ooo. With the help of his magical dog, Jake, Finn wanders the Land of Ooo asserting righteousness and stamping out evil. Usually that evil appears in the form of the Ice King, who seeks a wife. He's Princess Bubblegum for a bride, although she has no desire to marry him. But still, he schemes to betroth her, and Finn and Jake, along with Lady Raincorn (a unicorn-rainbow hybrid) do their best to protect her.
If you like entering into cartoonish delirium, then this is by far the best stoner show on Hulu for you.
High Maintenance
Nameless character "The Guy" is a cannabis dealer in Brooklyn who travels by bicycle to deliver his weed to an array of highly-strung clients across New York City. While dealing with his customers, he enters their lives for a brief moment and is granted a glimpse at their routines. This genius concept gives the show a chance to portray a multitude of different ways of life in the Big Apple.
The series stars Ben Sinclair, who created the show with his ex-wife Katja Blichfeld.
Malcolm in the middle
An idiosyncratic American sitcom about an offbeat and occasionally dysfunctional family. Malcolm, central to the show's storylines, has a genius IQ — which jars with everyday life with his family. Of his 3 brothers, the eldest boards at a military school and Malcolm is left with the remaining two brothers who cause more trouble than good.
There are some brilliant storylines in this show, but a particular gem is the episode where Malcolm's father quits his job to dedicate his time to painting the perfect artwork. He spends all his time in a frenzy adding layer upon layer seeking perfection, and when he finally achieves it the family gaze up in wonder at the canvas as it collapses under the weight of so many layers of paint.
Bong Appetit
Edibles are no longer restricted to cookies and brownies as high-end chefs take on the task of preparing refined gourmet cannabis dishes. The chefs prepare their meals with an array of marijuana ingredients and the results are mouth watering.
Major Lazer
Major Lazer is an adult cartoon based on the electronic music group of the same name. Set in the future, a Jamaican superhero takes on the dystopian status-quo run by President Whitewall and General Rubbish.
Bonus Binge-worthy Shows on Hulu
If the above list isn't enough for you, these comedy series on Hulu will be perfect for the next sesh.
Good Girls
Woke
Wilfred
Shrill
The Great
What We Do in The Shadows
Pen15
Baskets
High-Five to Stoner Shows on Hulu!
There's plenty of stoner shows to keep you entertained on Hulu, and if you're still looking for more suggestions, check out Best Adult Swim Shows 2021.