Best Adult Swim Cartoons and Shows for Stoners
Adults Swim and stoners go together like peanut butter and jelly. We've curated a list of the best Adult Swim shows of all time so you can get as elevated as humanly possible.
What is Adult Swim?
Part of Cartoon Network, Adult Swim is known for its adult animated series packed with crude humor, strong language, graphic violence, nudity, improvisation and shock-value.
Samurai Jack Adult Swim
Did you ever watch Dexter's Laboratory as a kid? Well, Russian-American creator Genndy Tartakovsky now brings you Samurai Jack. The Adult Swim show features a beautifully minimalist art style, sparse dialogue and brilliant sound design. Get hypnotized by the intense music and mesmerized by the elegant fight sequences that feel as crisp as turning the page of a comic book.
Adult Swim Samurai Jack is silent artistry. It's about a samurai who must defeat the wicked wizard, Aku. Fast forward thousands of years into the future and Aku is an all-powerful tyrant. Will Jack silence Aku once and for all and bring balance to the universe again? You'll just have to find out.
Here are the best Samurai Jack episodes ranked:
"XCV" – Samurai Jack season 5 episode 4
"XCIV" – Samurai Jack season 5 episode 3
"XCVI" – Samurai Jack season 5 episode 5
"XCIII" – Samurai Jack season 5 episode 2
"XI" – Samurai Jack Scotsman season 1 episode 11
Primal Adult Swim
How cool would it be to befriend a dinosaur!? Again, animator Genndy Tartakovsky builds anticipation, creating powerful rhythm through choreography and a symphony of carnage in Primal.
One of the best Adult Swim shows, Primal is about a caveman who forms a unique and strategic bond with a dinosaur, just before the Great Extinction. Their friendship is the only thing that stands between them and death. Together, they fight for survival, hunting, warding off monstrous creatures and finding shelter.
There's endless fight scenes, blood and gore, and merciless competition in the savage prehistoric landscape. You may also love that the focus is on the visuals and music since there is no dialogue, which can be ideal when beyond stoned.
Primal season 2 is set to release sometime in 2021 but you can check out this ranked Primal episode list in the meantime:
"Coven of the Damned" – Primal episode 8
"Rage of the Ape Men" – Primal episode 5
"Slave of the Scorpion" – Primal episode 10
"Terror Under the Blood Moon" – Primal episode 4
"Scent of Prey" – Primal episode 6
"Plague of Madness" – Primal episode 7
Home Movies Adult Swim
Most of the time you might be lost with this one, especially if you're stoned. Home Movies is not visually spectacular as with other Adult Swim shows but it's all about the funny dialogue. The 1999 adult animated show is all about a trio of eight-year-olds who make thousands of homemade films. Much in eight-year-old fashion, they jump from one topic to the next abruptly and it's really in the childish dialogue and crazy transitions that make this show great to watch blazed.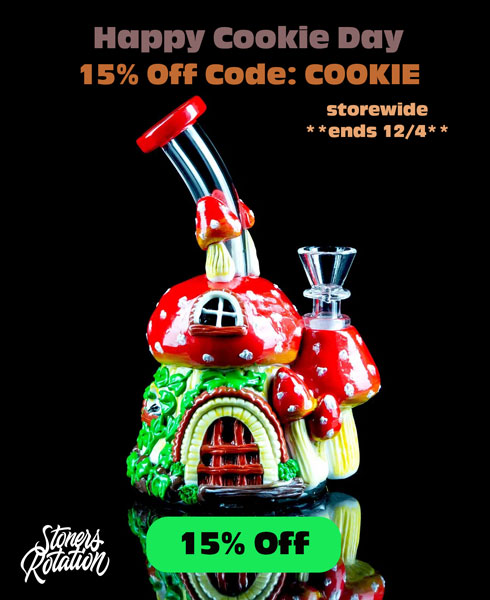 For instance, Brendon and Melissa play out their own divorce. Take one. Melissa is representing Brendon in their own divorce. Then, Jason appears out of nowhere and tries to woo Melissa with "does mama like what she sees". This swiftly turns into a sword fight and when their swords break, transitions into a "battle of wits" with a scatt jazz competition. Afterwards, they rewatch their work and complain about how it's a "crap-aroo career killer". Have we lost you?
Check out the best Home Movies episodes:
"Focus Grill" – Home Movies season 4 episode 13
"Brendon's Choice" – Home Movies season 1 episode 13
"History" – Home Movies season 2 episode 10
"Bad Influences" – Home Movies season 3 episode 3
"Law and Boarder" – Home Movies Season 1 episode 12
Joe Pera Talks With You
Joe is a choir teacher from Michigan. The Adult Swim show, Joe Pera Talks With You is an 11-minute episodic comedy series that's the quintessential feel-good series to watch high.
Joe plays a fictionalized version of himself pulling from his real life. He takes you through his day, his respect for the small pleasures in life and relationships with his rather folksy neighborhood community. It's a pretty idiosyncratic show where he reveals his anxieties including agoraphobia and reflects on life in the moment.
He's even got the perfect thing for you if you're having trouble getting to sleep, feel anxious, jaded or simply need some comfort: "Joe Pera Talks you to Sleep for 10 Hours". It's a cozy animation of Joe in his living room on a snowy day talking to his dog who is sleeping by the fireplace. A little kush plus Joe Pera's strangely soothing voice will surely calm you down and hopefully put you into a deep slumber.
Talk a look-see at some of the best John Pera Talks With You episodes:
"Talks With You About Beans" – Joe Pera Talks With You season 2 episode 1
"Answers Your Questions About Cold Weather Sports" – Joe Pera Talks With You season 1 episode 9
"Takes You to the Grocery Store" – Joe Pera Talks With You season 2 episode 5
"Takes You on a Hike" – Joe Pera Talks With You season 2 episode 2
"Joe Pera Shows You Iron" – Joe Pera Talks With You season 1 episode 1
Uzumaki Adult Swim
From the original story and art by Junji Ito, Uzumaki is a 4-part horror anime miniseries that's coming to Adult Swim later this year. The trailer already has nearly half a million views so people are pretty excited about this one which is not surprising. It's about a fictional city called Kurōzu-cho that is tormented by a supernatural curse of spirals. Visually much different than any anime you've seen, the Adult Swim Toonami show is monochrome like the original manga.
For writer Junji, horror manga was like a parent. He said he was drawn to it from an early age and that it has always felt like an integral part of him. Interestingly, Junji spent five years as a dental technician but as his passion for illustration consumed him. He decided to leave the practice and focus on animation full-time.
If you want a taste of strange, fright, wonder that feels like a dream sequence, you'll Uzumaki. We have a feeling it will one of the best Adult Swim shows yet.
Cowboy Bebop Adult Swim
We named Cowboy Bebop one of the best anime series of all time and for good reason. It's a space cowboy themed anime about bounty hunters that catch criminals in the vast interconnected Solar System of the future. It's hilarious, artistic and perfectly short, only spanning 26 episodes making it easy to binge stoned.
If you don't know where to start you can check out our best Cowboy Bebop episodes list:
"The Real Folk Blues Part 2" – Cowboy Bebop episode 26
"Ballad of Fallen Angels" – Cowboy Bebop episode 5
"Hard Luck Woman" – Cowboy Bebop episode 24
"Toys in the Attic" – Cowboy Bebop episode 11
"Waltz for Venus" – Cowboy Bebop episode 8
"Ganymede Elegy" – Cowboy Bebop episode 10
Aqua Teen Hunger Force
An oldie but a goodie, Aqua Teen Hunger Force is simply about a milkshake, an order of french fries and a meatball that save the world, but only when they want to.
We've ranked the best Aqua Teen Hunger Force episodes below:
"Carl Wash" – Aqua Teen Hunger Force season 4 episode 13
"The Shaving" – Aqua Teen Hunger Force season 2 episode 15
"Cybernetic Ghost of Christmas Past from the Future" – Aqua Teen Hunger Force season 1 episode 18
"Spacecadeuce" – Aqua Teen Hunger Force season 10 episode 10
"The Greatest Story Ever Told" – Aqua Teen Hunger Force season 11 episode 9
The Eric Andre Show
This surreal, postmodern comedy show hosted by comedian Eric Andre is a highly nihilistic and ironic parody of a low-budget talk show.
Editor Andrew DeYoung has described it as a reflection of the "the frenetic distribution of information on the internet – that's why a lot of their shows are so chaotic and absurd." To add to this manic feeling, the show only features the best 10 minutes of each hour-long interview, which gives the show a dreamlike, unreal feel.
Some may think Andre's humor to be a little too over the top. He often purposefully makes guests feel uncomfortable in order to get their unscripted reactions on camera. However, that's also part of what makes the Adult Swim Eric Andre show hilarious. It's just downright wacky and you don't know what to expect half the time. So let's ranch it up with Andre on Adult Swim!
Adult Swim Robot Chicken
Second only to Rick and Morty, Robot Chicken is an old-school style stop-motion show about action figures who act in a sketch comedy. If you want to get a taste for the show start with the Robot Chicken Walking Dead Special: Look Who's Walking or the Robot Chicken Gummy Bear clip. Let's get ready for President Bong-rip because it's time to get elevated.
Here is our curated list of the best Robot Chicken episodes:
"Book of Corrine" – Robot Chicken season 2 episode 20
Robot Chicken Star Wars episode iii
Robot Chicken Star Wars episode ii
"Callie Greenhouse in: Fun. Sad. Epic. Tragic." – Robot Chicken season 10 episode 11
"Musya Shakhtyorov in: Honeyboogers" – Robot Chicken season 10 episode 10
Adult Swim Rick and Morty
Rick and Morty is the best Adult Swim show ever made, no doubt about it. Like any good stoner, you've probably already seen the entire series about the misadventures of the cynical alcoholic scientist and his naive grandson.
We're pretty big fans here at Stoners Rotation so we've got a few articles dedicated to Rick and Morty. We imagine you are too, so we've created a list of the best Rick and Morty episodes to watch high so you can dive straight in.
But you've already rewatched every episode, you can check out our recommended lists of the best movies and shows for Rick and Morty fans looking for a similar vibe.
Honorable Stoner Mentions
The Boondocks
Mike Tyson miniseries
Adult Swim Metalocalypse
Xavier Adult Swim
The Venture Bros
Let's Binge Adult Swim
All Adult Swim shows have something in common. They tend to be shocking, absurd, experimental and surrealist in nature. This is a pretty good recipe for a stoner's paradise.
Whether it's Adult Swim anime like Cowboy Bebop or the Joe Pera show based on his real life, you'll find something that's perfect for the full range of stoned. Adult Swim also has some pretty fun games and since you're about to blaze we figure you should get pumped up for the moment with your very own Choir Adult Swim style.