It's not every day that an animated sitcom takes the TV world by storm. South Park and a couple other animated TV shows did it until Rick and Morty became a worthy adversary. You may be really surprised at what catches on in the big screen these days. The average viewer's taste in movies and shows has advanced with the years. Those yet to see Rick and Morty have had their curiosity aroused by constant exaltation of the show. Sure, you can satisfy your curiosity by binging the entire show. Alternatively, you can follow our lead and enjoy the best Rick and Morty episodes to watch high. A lot of people are yet to discover the show's position as a top rated weed companion for quality pastime. There are days you just want to get sky high off your best dab rig and see the best bits of a show instead of everything.
Photo: Wikipedia Commons
What to Expect (Without Spoilers)
Rick and Morty is an adult animated sitcom with a total of 4 seasons (41 episodes) at this time. The show is mostly defined by irony, nerdishness, cynicism, comedy and heavy pop-culture. Sometimes, it gets nihilistic, uncomfortable and ugly. Yet, these are some of the things that make people enjoy it. The balance of vanity, adventure and clever humor makes it a winner. Overall, it is a really funny show.
The voice acting is great (may be better without the constant burps from Rick). The sci-fi theme makes it more interesting for the tech. enthusiasts. There are lots of cool inventions, inter-dimensional travels, multiverses, aliens and all the space-time action. Objectively, Rick and Morty is just a unique show. It's all up to you to take it at face value and laugh or start a new conspiracy movement.
Rick and Morty Episode List
Pickle Rick (S3E3)
Anyone who's seen Rick and Morty will agree that this episode stands out. Full disclosure: nothing about Rick and Morty episodes are "normal" so they all pretty much "stand out". However, this episode ranks high in the midst of all that absurdity. It couldn't be more absurd in a fun way.
Meseeks & Destroy (S1E5)
This is easily one of the more memorable episodes of Rick and Morty. With so much to laugh about and ponder on, it sticks. The introduction and subsequent focus shift on an uncanny character made the episode extra.
Vindicators (S3E4)
Whenever a Rick and Morty episode hinges on a common opinion, the outcome is unpredictable. You can't figure what angle they're trying to play till the eagle lands. This time, it was 'the superheroes' turn to suffer the brunt of Rick and Morty criticism. They validate/invalidate points and poke fun at it simultaneously. When being extreme, they invoke an entirely non-existent perspective. That's more fun than you can imagine.
The Vat of Acid Episode (S4E8)
Do you know someone who would go any length to win a stupid argument? If you think you've witnessed the worst, Rick and Morty will absolutely trump that.
Total Rickall (S2E4)
Science fiction doesn't get any better than wonderful storytelling laced with amazing characters. The depth and emotion portrayed in the episode are added flavors that make it one of the best.
Rickshank Redemption (S3E1)
This is absolutely one of the darkest episodes of Rick and Morty. It's really better taken as a joke and that's too funny. The way the stories are nested is a masterstroke. It's like surpassing your impossible expectations without breaking a sweat.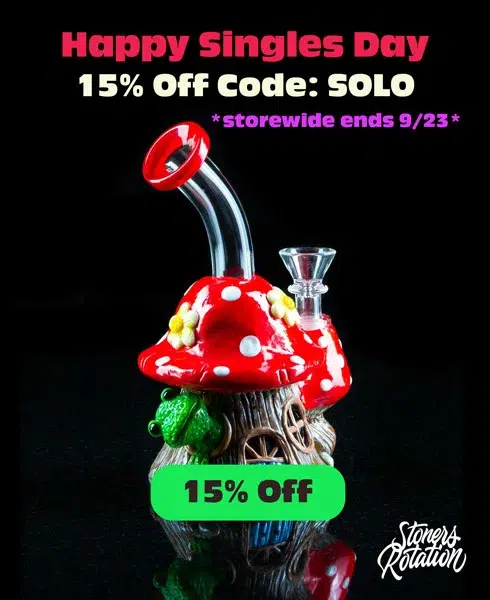 Ricklantis Mixup (S3E7)
With everything going on in the world, the Rick and Morty show finds a way to humorously depict real situations. Often time, with some eerie nuances. This episode took on police brutality and political corruption in the Rick and Morty way. No one else but Rick and Morty could do that.
Morty's Mindblowers (S3E8)
A joke of an episode embedded with more jokes. What makes it even better is how they give bits and pieces of the stories without in-depth breakdown. It really puts all that imagination brewing after a clam bake to good use.
Close Rickcounters of Rick Kind (S1E10)
The writers of Rick and Morty are light years ahead of everyone else. Just as you begin to grasp and internalize some shady concepts, they quickly give it a makeover. It's one reason the show never gets boring. And in some episodes like this one, they take it to a whole new level.
Auto Erotic Assimilation (S2E3)
After going through the other episodes on this list, you would have passed your verdict on Rick. This episode is a chance to see something different. It will speak to you in a way that you'd want to see it time and again.
It's a Ricktastic Show!
It's funny how "Rick" finds its way into a great number of the episode titles. After you've seen and fallen in love with the show, it becomes clearer. We are yet to hear of anyone who regretted seeing Rick and Morty in the great hall of Maryjane. You can also check out the best kid's movies to watch high after a high dose of adult content.
Do you have more burning questions around cannabis?
Email us at [email protected] with your questions/topic suggestions and we will get back to you!