The past week has been a mixed one for the marijuana legalization drive. From President Biden blocking cannabis sales in DC to several states expanding their cannabis legislation, it's been an eventful week. While the idea of federal marijuana legalization still seems miles ahead, many states continue to take giant strides in their quest for statewide legalization.
Photo: Unsplash
The following closely examines the top cannabis legalization events from the past week across the industry.
President Biden to Block Marijuana Sale in DC
In a move that's been considered shocking by many across the industry, U.S. President Joe Biden looks set to block marijuana sales across DC. President Biden's new budget proposal indicates that he is maintaining an existing ban that prevents DC from commercializing cannabis. Ordinarily, this would seem normal or consistent since the policy is simply being carried over. However, Biden's removal of a similar ban that prevented DC from using tax dollars to fund abortion services changes things. This suggests that maintaining the ban in DC could be targeted intentionally at the industry.
Texas Keen on Expanding Medical Marijuana Statewide
Just before the end of Texas's legislative session, state lawmakers sent some marijuana reform bills to the governor's desk. These include bills aimed at expanding the state's marijuana program and require a study into the therapeutic potential of some psychedelics for veterans. Although some advocates are disappointed that the lawmakers could not pass more expansive cannabis legislation, many recognize the long-term benefits that a study into the therapeutic potential of psychedelics could offer.
Illinois Sends Marijuana Equity Licensing Bill to Governor's Desk
In a move that's designed to create equity and fairness in the way dispensary licenses are issued, Senators in Illinois have passed a bill last Friday to create new licenses and lotteries for marijuana dispensary licenses. House Bill 1443 was passed to create a diverse marijuana industry that provides increased opportunities for social equity applicants.
Since marijuana was legalized across the state in 2019, the process of creating a legal industry has been plagued by the lack of consideration for communities that were worst hit by the unfair war on drugs. House Bill 1443 aims to address this problem. It will create two new marijuana dispensary lotteries offering 55 licenses each and resolving issues that have held up 75 others.
The bill has now been forwarded to the governor's desk where it's expected to be signed without any hurdles. The governor also recently confirmed via a statement that he is looking forward to signing the bill. This is perhaps a model worth considering by other states where the cost of getting a dispensary license is beyond the reach of members of communities worst hit by the unjust war on drugs.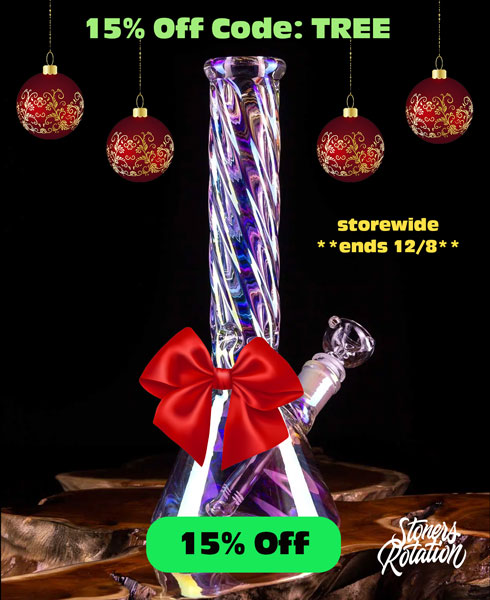 Youth Marijuana Use Has Remained Stable Despite Cannabis Legalization
The biggest argument from marijuana prohibitionists is that it is a gateway drug for young people and could be abused. However, reports have emerged that directly contradict this myth. A recent federal report s currently challenging the narrative that state-level marijuana legalization generally leads to increased youth use.
The U.S. Department of Education's National Center for Education Statistics (NCES) recently analyzed youth surveys from high school students between 2009 and 2019. NCES concluded that there has been no measurable increase in the percentage of those who consumed cannabis once in the past 30 days. What makes the report even more interesting is that the highest rates of students who admitted to taking cannabis once in the past 30 days can be traced back to pre-legalization years.
Tennessee Expands Medical Marijuana Program
Tennessee has one of the most limited cannabis laws across the United States. However, that's all set to change as Governor Bill Lee just signed legislation aimed at expanding their CBD laws. Governor Lee also set up a commission to study broader medical marijuana legalization. The recently signed allows qualifying patients to possess CBD oil with under 0.9% THC, thrice the current federal limit. While this may not be a massive win for advocates in the state, it's a step in the right direction. It certainly sets the stage for more advanced legislation in the future.
Closing Marijuana Legalization Thoughts
As more states continue to recognize the importance of legalizing marijuana, it certainly puts more pressure on the federal government to at least consider descheduling cannabis as a prohibited drug. It also puts to rest the many myths and false narratives that prohibitionists have held on to for many years.