June 2021 is set to be an exciting month for irreverent animation fans as the wild duo, Rick and Morty, will once again be gracing our screens. And, if the trailers are anything to go off, it looks as though we're in for quite the ride. Read on for details about the Rick and Morty season 5 release date, as well as what we know so far about the upcoming Smith-Sanchez hijinks.
Photo: Flickr
Release Date
It was announced back in March that Season 5 of Rick and Morty will debut across the globe on Sunday, June 20 at 11 p.m. (ET) on Adult Swim.
It's been less than a year since season four ended, but it had a bizarre four month break in the middle (in which time the world altered drastically and played out a little like its own episode of Rick and Morty). Granted they were all great episodes, but it just didn't seem like we got a full season's worth. Thankfully the 5th installment of the Emmy-winning sitcom won't feature any such split, and as show writer Scott Marder informed us "there's an epic canon in season five coming". This means we can expect more continuity across all 10 episodes as well.
Official Trailer
We're lucky enough to have been gifted two trailers to whet our appetites ahead of the big release date.
The first trailer was released back in March and features a hoard of new spacelings, including "a strange, horny ocean man" and what looks like a canine in a space suit helmet. Following on from the previous seasons, the trailer indicates that the whole family will be in on Rick's extra-terrestrial adventures, which means we'll be treated to more Beth and Jerry marriage discord, as well as Summer's dry Gen-Z wit.
In the second trailer we're teased with even more goodies, with what looks like a Power Rangers spoof, a Transformers parody and a flock of "cyber-punk birds". We also get a lot more of that inter-character banter we know and love, with exchanges such as:
Morty: What have we become, why are we doing this anymore?
Jerry: Because it's fun, you little rat!
&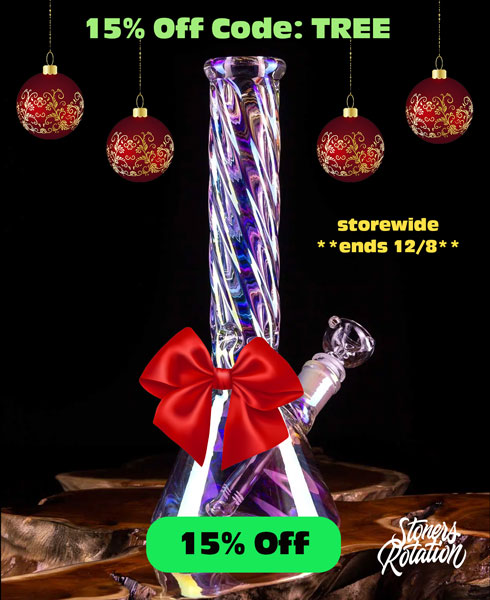 Morty: Is this why you wanted to get out of town?
Rick: Do you think I'd lie to you about why we're on vacation? Morty, I wouldn't lie to you. Well, that's a lie, hmm.
From the looks of both trailers, the antics of the Smith family and the reformed pariah-patriarch Rick Sanchez look to be as facetious as ever.
Episodes in Season 5
The whole season comprises 10 episodes. The titles are as follows:
"Mort Dinner Rick Andre"
"Mortyplicity"
"Rickdependence Spray"
"A Rickconvenient Mort"
"Amortycan Grickfitti"
"Rick & Morty's Thanksploitation Spectacular"
"Gotron Jerrysis Rickvangelion"
"Rickternal Friendshine of the Spotless Mort"
"Forgetting Sarick Mortshall"
"Rickmurai Jack"
As usual, wordplay, puns and movie references are all-pervasive in the episode names.
Rick and Morty in the Eternal Nightmare Machine
In addition to the trailers, the makers of Rick and Morty have also released a 17-minute pixel art animation, animated by Paul Robertson. The style of the animation recalls old 80s arcade games and Rick and Morty can be seen fighting off familiar alien enemies from previous seasons. And, if you keep your eyes peeled you'll also spot a background image of a jar filled with pickle Ricks!
While the short is a delight to watch and undoubtedly gets us excited about the upcoming season, some fans have speculated it might also be a subtle hint about a prospective future video game. The makers of the show already experimented with a Rick and Morty video game, releasing "Virtual Rick-ality" back in 2017. However, perhaps they're looking to grow the concept even further over the coming years.
June 20th
The wait is almost over for the new season, with less than 3 weeks left to go.
To keep us firmly on tenterhooks, Adult Swim have announced that they will declare June 20 "Rick and Morty Day" and intend to stream behind-the-scenes footage, teasers, interviews and sneak-peaks from the show all day in the run-up to the season debut at 11 p.m ET/PT. You can catch those easter eggs on Adult Swim's website, the Cartoon Network and across all their various school media.
If you're a big fan of the show, be sure to join in and help mark this sacred "Rick and Morty day".
Plus, we can all rejoice as the show was picked up for an additional 70 episodes back in 2018. This means once this season finishes, we still have a whole lot more to look forward to.
Get Schwifty
Now is the perfect time to re-watch seasons 1-4, relive afresh the authentic genius that is Rick and Morty and prepare yourself for the brand new episodes to come. If you've only got time to revisit the highlights, then check out Best Rick and Morty Episodes to watch High. Happy watching!