Statewide legalization of marijuana is great and continues to fuel the growth of the industry. However, the grand goal for top industry players is federal cannabis legalization. While this is increasingly a popular issue across the U.S., enacting federal legislation can be likened to a cat and mouse race so far. Despite the interest from top lawmakers in Congress, the balance has never fully swung in favor of pro-marijuana advocates.
Photo: Unsplash
However, with more states adopting ballot initiatives to force through marijuana legalization, and other developing relevant legislation via their legislature, it has become urgent for this to be looked into at the federal level. The following highlights some of the top stories from this week that could influence marijuana legalization nationwide.
Democrats in Senate Split Over Cannabis Legalization
One of the biggest stumbling blocks to federal cannabis legalization in the U.S. is the current divide among Democrats in Senate. While some are actively pushing for marijuana to be removed from a list of prohibited substances, others are not convinced. Senate Majority Leader Chuck Schumer (Democrat/New York) has repeatedly made promising moves to legalize cannabis at the federal level but ultimately failed to successfully pass legislation. He also recently expressed his support for legalizing cannabis even if President Biden does not support the plan.
However, the goal may now seem far off as Senator Schumer could be struggling to convince his party colleagues in the Senate. Senators Jeanne Shaheen of New Hampshire and Jon Tester of Montana recently disclosed they are not in support of federal cannabis legalization. Senator Shaheen expressed concerns about the current opioid epidemic in the country and how marijuana can be a gateway drug. Tester also suggested that marijuana legalization could lead to more problems than solutions.
While these fears are not unwarranted, the evidence from states where marijuana has been legalized proves otherwise. For instance, opioid dependency has been known to reduce in these states. Also, the tax revenue and jobs created from the legal marijuana industry are an indication of more solutions rather than troubles.
Americans Across Party Lines Want Cannabis Legalization
There's a growing call for marijuana to be legalized across the U.S. from people beyond party lines. A recent poll revealed that around 72% of Democrats and 47% of Republicans would like to see marijuana legalized across the country. This is quite an improvement from 1969 when only 12% of Americans welcomed the idea of weed legalization. Consistent demand from voters will ultimately result in strong decisions from their elected officials.
Uber Aiming to Deliver Weed After Federal Legalization
The CEO of Uber Dara Khosrowshahi has disclosed that the company would be interested in delivering marijuana products after federal cannabis legalization is established. Khosrowshahi made these comments during an interview a week ago. The Tech Giant's CEO suggested that his company would take a look at the situation once the coast is clear.
However, experts believe it won't be so easy. The industry is highly regulated and already has stiff competition. Also, the delivery of food or Pizza, there's likely to be a lot of red tapes around the delivery of marijuana, especially by the U.S. publicly traded companies.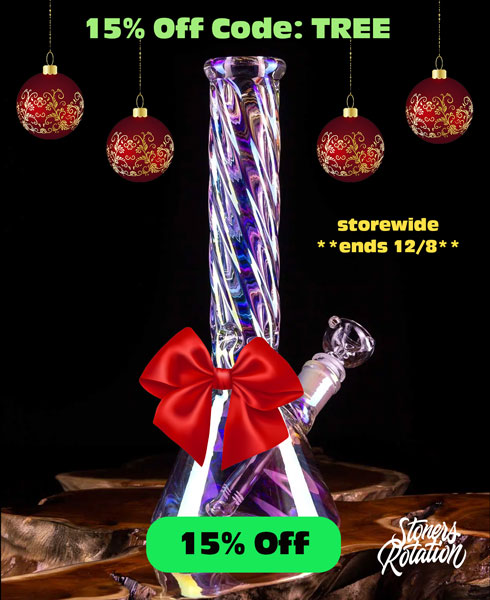 Michigan Governor Calls For Federal Marijuana Legalization
Governor Gretchen Whitmer of Michigan has called on the federal government to legalize marijuana nationwide. The governor also called on the Federal government to pass the SAFE Banking Act which would effectively remove the limitations that prevent banking institutions from doing business with state-licensed cannabis companies. Despite the adoption of marijuana laws by many states, there are still federal laws that prohibit it.
Currently, 18 states and Washington D.C have already fully legalized marijuana statewide. However, it remains prohibited and illegal at the federal level. Voters in Michigan helped to legalize medical and recreational cannabis in 2008 and 2018 respectively.
The Cannabis Black Market in Canada is Shrinking as a Result of Legalization
An investigation into the use of marijuana in Canada has revealed that more people are now assessing it from legal sources since it was legalized. According to data published in the Health Reports Journal, significantly fewer Canadians are sourcing their marijuana from illicit markets. The report specifically shows that in 2020, nearly 70% of Canadian users obtained their cannabis lawfully. This is up from 47% in 2019. This indicates that black market activity has been shrinking since marijuana was legalized across Canada.
It should however be pointed out that the investigation included respondents that are 15 years and older. As a result, some would be unable to obtain cannabis lawfully.
Closing Thoughts
While states continue to legalize marijuana within their jurisdictions, there will always be limitations as long as federal prohibition persists. For instance, U.S. publicly traded companies including banks and insurance firms will continue to carefully indulge with the industry. However, federal cannabis legalization will effectively address these concerns. As of now, it would seem that while voters are ready for the change, politicians continue to drag their feet.