Crime thriller is a pretty expansive genre, encompassing film noir, suspense, mystery gangster film and even comedy. Compiling the best crime thriller movies is a monumental task, but below you'll find some of the best examples of the genre (as well as fine filmic craftsmanship).
Photo: Flickr 
Top Crime Thriller Movies
Good Time (2017)
Robert Pattinson has done an exquisite job redeeming himself for those later Twilight movies, and this film alone proves why he's a valuable asset to the film industry. Being a posh English boy who mastered the New York accent is impressive, but he goes a step further and embodies the NYC underworld of uncanny crime and violence. If you want a film that will get your heart pounding, look no further than Good Time.
Drive (2011)
A mechanic and automobile virtuoso gets caught up in the crime world all for the sake of love.
Layer Cake (2004)
'The Great British Bake Off' and 'The Great British Layer Cake': chalk and cheese of the Entertainment industry but both quintessentially English. This is not just Daniel Craig's extended audition tape for James Bond, it's the perfect concoction of Cray-esque crooks, early 2000s dissolving shots and sardonic one-liners.
American Hustle (2013)
If you needed more evidence of Christian Bale's acting range, then here it is. Playing a portly, slick talking, repulsive yet charming hustler, Bale charms you into disarray the same way he does with Bradley Cooper. Movies like this show that Hollywood can still make classics, and is a rare concurrence of a worthy script to a worthy cast.
Blow (2001)
Before there was Narcos, the big screen saw the exploits and hijinks of George Jung (Johnny Depp) and Mirtha Jung (Penelope Cruz) navigating the noxious world of the elusive white powder known as blow.
Chinatown (1974)
Possibly the greatest crime movie of all time, Chinatown subverts all the tropes of classic Film Noir, eases us into a sinister plot and depicts a finale which sees evil conquer: "Forget it Jake, it's Chinatown".
Jackie Brown (1997)
Tarantino at his best, adopting the conventions of blaxploitation films and transforming it into something altogether novel. Check out Foxy Brown too to see Pam Grier, the icon of Blaxploitation in the role which inspired a whole genre.
Reservoir Dogs (1992)
Reservoir Dogs was the feature film debut of the now cinematically sanctified Tarantino. Impossible to imagine now, but it barely made a ripple on its release and gained notoriety slowly but surely in the years that followed. Now it's a classic of the crime genre and considered one of the best displays of modern filmmaking.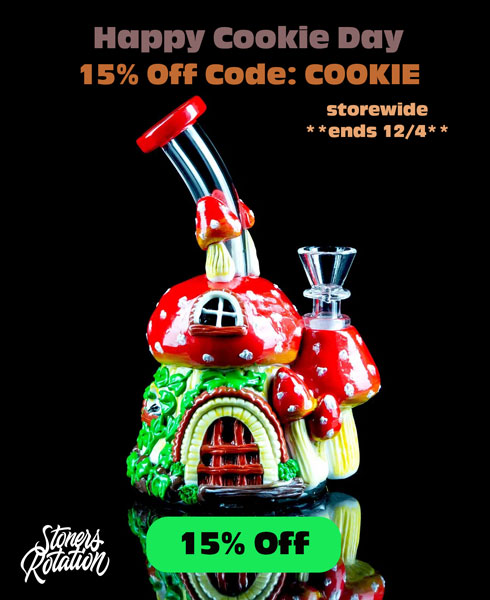 Baby Driver (2017)
Baby Driver was 20 years in the making, and its original concept (having action synchronised with the soundtrack) can be seen in some of his previous work — like this music video for "Blue Song" by Mint Royale — but here it blossoms to its full potential in this morality-crime drama.
On The Waterfront (1954)
Marlon Brando delivers one of his most memorable performances as a former boxer standing up against a powerful mob with fraternal ties.
American Gangster (2007)
Frank Lucas seizes control of his boss Ellsworth Johnson's business when he dies of a heart attack. Lucas enlarges his control over business and covertly runs a drug cartel. The film stars dynamite duo Denzel Washington and Russell Crowe in their first joint lead roles together since Virtuosity (1995).
Pulp Fiction
The third Tarantino on the list and one of the most iconic films of all time, Pulp Fiction is a feast for the senses which delves into the dark eccentricities of gangs and drug users.
Scarface (1983)
Al Pacino and Brian de Palma team up in this classic 80s display of opulence, gluttony and the wayward American dream. Tony Montana (Pacino) arrives in the States from Cuba to build a powerful drug empire. However Montana's ascent leads to his downfall as paranoia destroys him.
The Godfather Parts I & II (1972, 1974)
No list about crime movies is complete without Francis Ford Coppola's masterpiece The Godfather. Introducing us to the two of the greatest actors of all time (Al Pacino and Robert de Niro), and dozens of now proverbial movie quotes, both Part I & II of the trilogy are indisputably the best crime thriller movies of film history.
Taxi Driver (1976)
The American New Wave reshaped cinema entirely and saw arthouse and Hollywood blend to create both critical and commercial triumphs. Like The Godfather and Chinatown, Taxi Driver is another exquisite example of what filmmakers could create in this new era of cinematic possibility.
Robert de Niro embodies every lonesome, disillusioned figure of the post-Vietnam war epoch. Driving around New York, addicted to the squalor he despises, he lets delusion manifest and pursues a violent course.
Other good crime thriller movies:
North by North West (1959)
The Silence of the Lambs (1991)
The Maltese Falcon (1941)
Zodiac (2007)
The Fugitive (1993)
Seven (1995)
LA Confidential (1997)
Blue Velvet (1986)
Dog Day Afternoon (1975)
The Usual Suspects (1995)
Noir for Days
There are hoards of impeccable crime thriller movies to enjoy on an exhilarating high. If you like getting your pulse rate up check out Best Psychological Thrillers on Amazon Prime as well.