There is nothing more engrossing than a good psychological thriller. Without moving a muscle, you can enter an enigmatic world which keeps you guessing while always imagining the worst. Thrillers are, without a doubt, the best way to experience both an emotional rollercoaster and a perceptual cataclysm without leaving the couch. If that's what the doctor ordered, then check out this list of the best psychological thrillers on Amazon Prime.
Photo: Free Vector
Best Thriller Movies on Amazon Prime
Alfred Hitchcock's Psycho (1960)
Hitchcock is the king of psychological thrillers, and hugely responsible for shaping the genre as we see it today. Any one of the films in his body of work could easily top this list. However, for the sake of variety I've narrowed it down to the big one, his magnum opus: Psycho.
Cultural Icon
The infamous and much parodied shower scene is arguably the most iconic cinematic moment of all time, while that screeching musical score still chills audiences to the bone 60 years after its composition.
If you're a fan of thrillers, horrors and slashers, then see where it all began back in 1960 with Hitchcock's finest work.
David Fincher's Gone Girl (2014)
The beauty of Gone Girl is its seamless union of lurid pulp fiction and epic Greek tragedy. Picture the salacious feminism of Foxy Brown (1974) mixed with the dark and manic ambition of Taxi Driver (1974) and you'll have some idea of the atmosphere Fincher evokes in his film.
You're in for a Ride
Not much can be said about this thriller movie without ruining the viewing experience. Just know that Rosamund Pike is a duplicitous and beastly angel and will make you question the bounds of right and wrong.
David Lynch's Mulholland Drive (2001)
As a genre, Mulholland Drive is difficult to pin down. It's part surrealist, part mystery, part thriller and part horror. In short, it's David Lynch.
Again, the less said about this thriller movie the better. Just prepare yourself for a mind bending plot and a bright chromatic aesthetic as beguiling as it is unnerving.
Stanley Kubrick, The Shining (1980)
Of course, Kubrick had to make the list (as he must make every list, being the toffee-nosed director of iconic movies in almost every genre).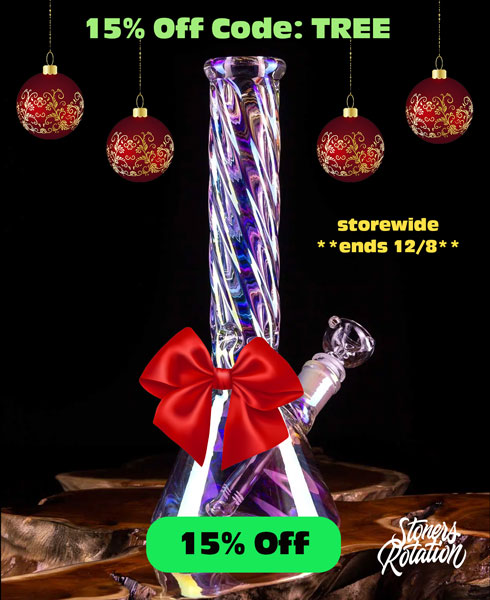 Horror meets Melodrama
In this horror achievement, we see the most terrifying institution — the American family —descend into a climax and denouement so harrowing it will put you off hotels for a long time (even in a post-covid world).
Brian de Palma, Sisters (1973)
Arguably the only truly feminist slasher, Sisters takes inspiration from Hitchcock's Rear Window (1954) and Antonioni's Blow Up (1966) but turns it into something altogether more gruesome and gripping.
Blood and Gore
The movie plays with voyeurism and the dual psychology of innocence and corruption in humanity, as represented by twin sisters.
While still falling under the category of psychological thriller, note that this movie has some of the most bloody and violent murder scenes, even by today's standards. If blood and guts freak you out (especially when high) then I recommend skipping this one.
Roman Polanski's Rosemary's Baby (1968)
This psychological thriller sees Mia Farrow transformed into the Madonna. Delicate, innocent and unrelenting she takes on the occult to protect her unborn child.
This film will have you on the edge of your seat, rooting for Farrow, condemning Cassavetes and wanting to break out of the claustrophobia even a spacious New York apartment can induce.
A Curse
Adding to the mystery and horror, the movie is said to be cursed. Many of the cast and crew suffered untimely deaths and even psychological disillusions subsequent to the film's release. Most notably, the director's pregnant wife Sharon Tate was murdered in her Hollywood home.
George Cukor's Gaslight (1944)
Ingrid Bergman, a young and beautiful ingenue, marries the man of her dreams. In what seems to be domestic bliss, she slowly starts to lose her mind…or rather, is led to believe that she is. Marital paradise descends into hellish isolation for our Swedish heroine.
Gaslighting
Beyond just being a notable psychological thriller, this film literally led to the popular use of the term 'gaslight', now a legitimate word used to describe psychological abuse. As you can imagine, it appears high up on the manipulation and horror scale.
Henri-Georges Clouzot's Les Diaboliques (1955)
Two femme fatales create palpable suspense in this film with more twists and turns than fusilli.
The French enjoy horror and mystery as much as their Hollywood counterparts, and this film by Clouzot, starring his very own wife Véra, shows us what Film Noir looks like in les ténèbres of Paris.
Best New Psychological Thrillers on Amazon Prime
Our list includes a lot of classic psychological thrillers but if you're looking for the newest hits, these movies will have you hooked.
Parasite
A Quiet Place
Midsommar
Sleep Tight
Hereditary
Good Thriller Movies on Netflix
We've also included a few of the best psychological thriller movies on Netflix, if you happen to have both streaming services.
Shutter Island
The Occupant
Bird Box
Zodiac
Taxi Driver
Nightcrawler
Mind Bending Thrillers
Let yourself be tortured and taunted by these fine examples of the psychological thriller genre. And, if you like films that make you think, be sure to check out the best thought provoking movies of 2021.