While challenging in many ways, the new decade has at least given us a lot of opportunity for reflection. With all this time spent in isolation, we've been looking into two distinct realms a whole lot more: the interior of the self, and the virtual world.
Movies as reflection of society
Movies can be a way to delve into both these territories. They operate through the digital and virtual, but invariably offer a means to reflect on the individual and society too. 2021, like during any period of cultural upheaval, is a great time to check out off the wall cinema. With that in mind, here is a list of the best thought provoking movies to watch this year.
Feature Photo Source: Unsplash
Judas and The Black Messiah
Judas and the Black Messiah is an American biographical drama film about Fred Hampton (Daniel Kaluuya), chairman of the Black Panther Party in 1960s Chicago, and party member William O'Neal (Lakeith Stanfield), a clandestine traitor who works as an FBI informant.
Rebellious anti-government movie
This thought provoking movie is rebellious by nature, interpreting a rarely recounted tale. Indeed, after Fred Hampton's death in 1969, the government ceaselessly attempted to cover up the true story of what happened. Plus, whereas Hollywood usually depicts the FBI as American heroes, this film shines a more critical light on the institution.
Taking on anti-government subject matter, especially in relation to racial politics, is a brave and revolutionary move.
Release date: February 1st
The Father
Based on the director Florian Zeller's 2012 play Le Pére, The Father depicts the deteriorating mind of an ageing man, Anthony (Anthony Hopkins), and his relationship with his daughter, Anne (Olivia Colman).
Protagonist suffers from dementia
This thought provoking movie follows the mental state of a man confined to his apartment with a family member. The claustrophobia which ensues is a subject of particular pertinence in this period.
What's more, the director does something very novel. He portrays the film's story through the eyes of the dementia sufferer. What we see, therefore, is a seemingly coherent viewpoint and a distorted world, rather than the inverse.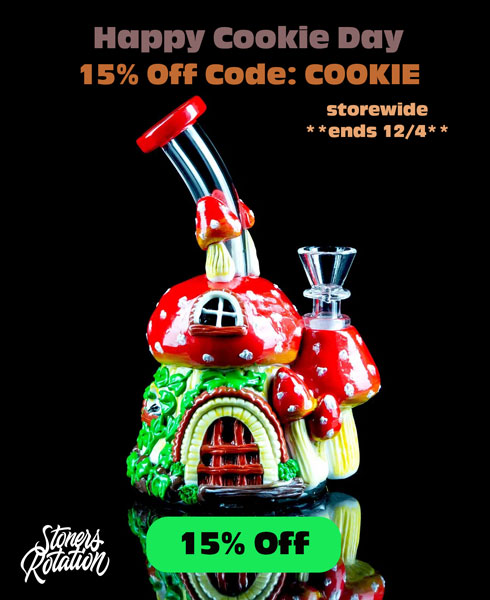 At times a thriller and at times a poignant melodrama, this film presents new ideas about solitude and solidarity in the final chapter of one's life.
Release date: Feb 26
The Human Voice
A stoic and sentimental Tilda Swinton mourns her ex-lover who abandoned her and their loyal dog.
Exploration of hysteria and loss
In a claustrophobic, domestic interior, a woman longs for somebody in the outside world — subject matter a 2021 audience can [somewhat] relate to.
With a colour palette inspired by Italian Baroque, the film explores hysteria, loss and despair…yet is somehow quite funny.
In the end, drawn out moments of mounting tension are relieved via a cathartic axe.
Release date: March 2021
Nomadland
After losing her job and her husband, Fern (Frances McDormand) decides to sell everything she has, buy a van and pursue a nomadic lifestyle.
The real life of nomads
Nomadland is based on the non-fiction book Nomadland: Surviving America in the Twenty-First Century, published in 2017. The book recounts the lives of older Americans who, following the Great Recession, pursued nomadic lifestyles and travelled around the country seeking seasonal work.
The film takes heed from the book by portraying the very real economic struggles these people face, but it also explores the autonomy, the courage and the vitality of those who undertake such a lifestyle.
Some of the cast is made up of real life nomads and the film presents an unsettling yet hopeful realism.
Release date: 19 February 2021
Vivarium
Stephen King meets Black Mirror in this portrayal of domestic inferno. A couple become trapped in a home on a street of identical, vacant houses. The only way they can escape is by raising a child.
Parallels with lockdown
While it was released just prior to the start of the pandemic, there are many parallels with quarantine, lockdown and restriction enforcement.
The film also seems to comment on conjugality, toxic suburbia and familial pressures.
It's an alienating viewing experience and you'll find yourself in a dehumanised world, desperately seeking answers.
Release date: 27 March 2020
Kajillionaire
America's answer to Parasite (2019), Kajillionaire examines an unjust class system and the complexity of filial relationships — all told with the momentum of a heist movie.
Dark movie on family with comedic twist
This film has a lot to say about family and love, and what exactly constitutes both these sacred institutions. It also, like Lanthimos' Dogtooth (2009), criticises the influence of parents who raise children in line with their constructed world view.
Despite hitting on such hard themes, it's still a comedy with zany and condonable characters.
Release Date: September 25, 2020
Reflection on the most thought provoking movies
In short, movies can be a way to escape reality but they can also force you to see it through a different lens.
All of these films will stretch your imagination and put you in a reflective state of mind, perfect for evenings in with a joint. If like to watch thought provoking movies and series that give you a greater understanding of why we live the way we do, be sure to check out what Black Mirror is about.