The cannabis sector kicked off this year on a positive note. However, It's been an eventful week for cannabis stocks and the industry at large. With more states pushing for marijuana legalization now than ever before, stock prices continue to rise. This is however not the case for all weed stocks. Some continue to dwindle mostly as a result of poorly run businesses.
Feature Photo Source: Pexels
In other news, Cronos Group seems to be gearing up for profitability especially after marijuana is legalized in the United States. Cronos recently announced plans to utilize a previously acquired biotech firm to create lab-grown cannabis products. Sit back and read on as we examine the impact of Cronos' recent diversification announcement, and the top cannabis stocks that could make you a millionaire this year.
Cronos Group diversifies into biotech for cultured cannabinoids
Back in 2018, Cronos Group acquired biotech firm Ginkgo Bioworks for $122 million. The company hoped that through this acquisition, it would effectively diversify into lab-grown cannabis products. This move will ultimately help Cronos to drastically lower costs and hopefully increase profitability despite a thriving black market.
However, it's important to understand that lab-grown products like this have never been in the market before now. Should Cronos pull this feat off, it would instantly lower costs and boost its revenues. When you factor in Cronos' opening of new dispensaries in Canada and increased sales of its higher-margin derivatives, this might just be the hottest cannabis stock to invest in right now.
3 Cannabis stocks that could make you millions in 2021
Here are three cannabis stocks that could potentially make you a millionaire in 2021.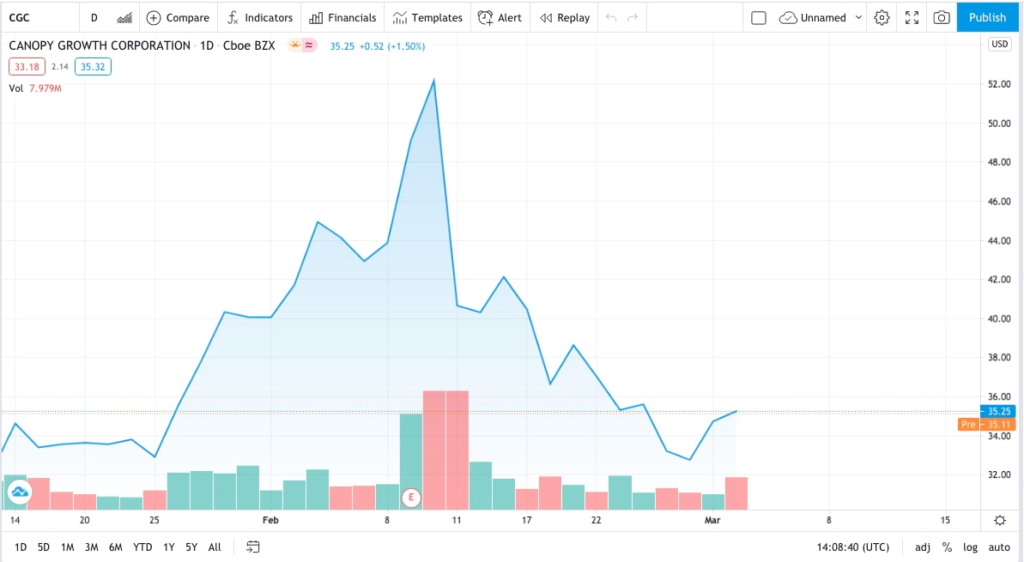 Canopy Growth (TSX: WEED) (NASDAQ: CGC)
Canopy Growth has been popping up in recent times for good reasons. There are also several reasons why this weed stock could potentially make you a millionaire this year. For a start, the company's operating metrics have surpassed analysts' expectations. CGC also currently sits on a $1.5 billion cash pile which is essential for funding its growth initiatives.
Canopy Growth's cannabis stocks are currently up by 89% across the past 12 months. This means if you invested $500,000 in this weed stock by this time last year, you'd be around $110k short of hitting the million-dollar mark. CGC also currently has analysts' confidence with a buy indication across multiple trading platforms. Unsurprisingly, Canopy Growth closed trade on Tuesday at $35.25, a 1.5% gain.
Jushi Holdings Inc (OTC: JUSHF)
Jushi Holdings has an expected growth rate of 176% this year and is expected by Wall Street experts to become the fastest-growing cannabis stock in 2021. The company should have no problems hitting its recently released sales guidance of $205 million to $255 million this year. After growing by 593% in the past 12 months, Jushi Holdings represents one of the few cannabis stocks that can help you profit in millions this year.
If you had invested $200,000 in Jushi Holdings 12 months ago, you'd currently have $1,186,000 right now. This cannabis stock's current stock relatively low stock price also offers potential investors an excellent opportunity to invest for maximum returns this year.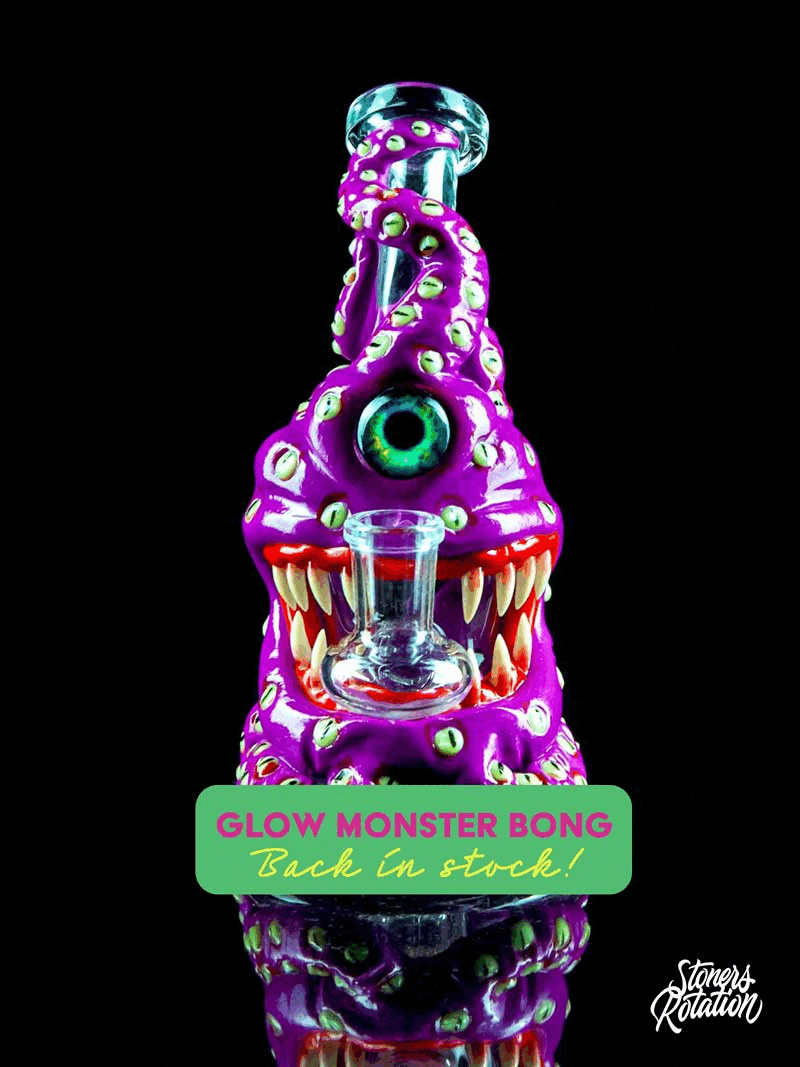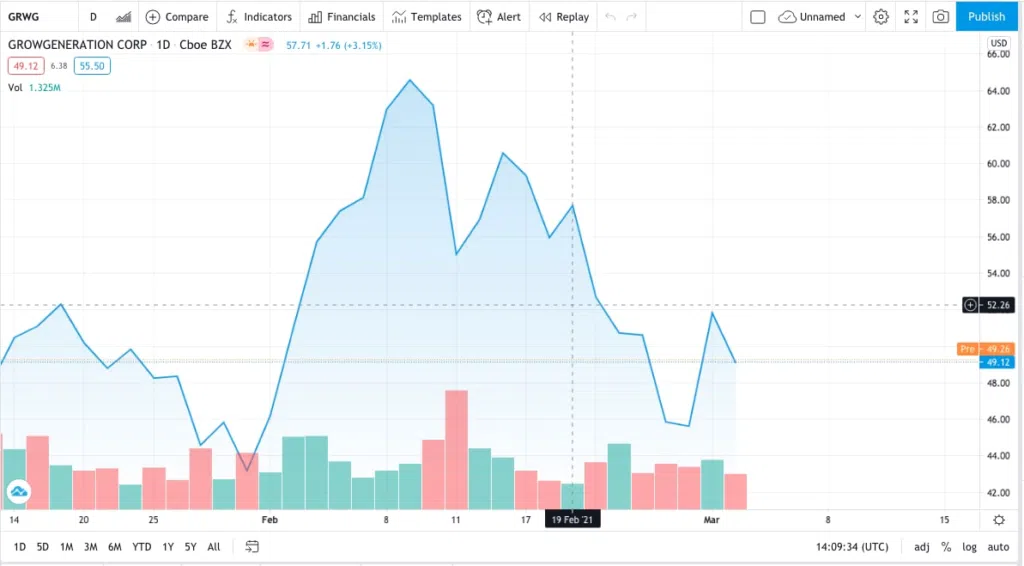 GrowGeneration (NASDAQ: GRWG)
If you invested $150,000 in GrowGeneration 12 months ago, you'd be sitting on a million-dollar fortune right now. This cannabis stock is up by 806% in the past 12 months and shows no signs of declining anytime soon. We recently wrote about GrowGeneration's strategic hydroponic and gardening retail solutions. Its plans to have 50 active retail stores across 15 states in the U.S are expected to help this marijuana stock grow by 60% this year.
GrowGeneration is not a lowly priced cannabis stock. Priced at just under $50, it may be quite expensive for new investors looking for near-term exponential gains. However, this is expected for a stock that grew by over 800% in 12 months.
The cannabis stocks wrap
Ever since cannabis was legalized in Canada, the industry has been booming with hope. With an additional state in the U.S. legalizing marijuana last week, the country and perhaps industry move one step towards achieving federal legalization. The stocks highlighted here offer a great opportunity for investors to make decent profits off the industry this year.
Do you have more burning questions around cannabis?
Email us at [email protected] with your questions/topic suggestions and we will get back to you!