Mexico could potentially become the third country in the world to legalize recreational marijuana. Lawmakers are working towards enacting their marijuana legalization as early as next week. Although this legislation has been in the works for a while, it would seem that it's about to pull through by Monday.
Feature Photo Source: Pexels
However, what does federal marijuana legalization in Mexico mean for neighboring U.S. and Canada? How will it affect the marijuana industry in these countries, North America, or even globally? Keep on reading as we examine the marijuana legalization bill Mexico is attempting to pass into law and the effects.
Mexico moves to legalize marijuana
A bill to legalize recreational marijuana is currently making the rounds in Mexico's Chamber of Deputies. The bill aims to allow adults 18 and over to purchase and possess up to 28 grams of marijuana. It would also allow for the personal cultivation of marijuana up to six plants. For recreational purposes, cannabis would be treated in the same vein as Tobacco. However, the revised legislation would ensure that cannabis is not sold online or via the mail.
Under this new proposal, there are provisions for six licensing categories for marijuana businesses. They are; production, distribution, sales, marketing and research, and vertical integration. Lawmakers have had to significantly revise this legalization proposal after it met stiff criticism from marijuana advocates. For instance, five components were completely replaced.
However, some advocacy groups are still concerned that the revised legislation still "criminalizes users, puts criminal and administrative sanctions on them and invades their privacy." One major component of the bill that received praise from most critics is the removal of a clause that required special permits for individuals to grow their cannabis. Proposed fines for possession of cannabis beyond the limit have also been reduced in the revised bill.
The revised marijuana legalization bill is expected to be voted on by lawmakers on Monday. Many enthusiasts including the former President of Mexico believe that the bill will be approved next week. Based on a Supreme court ruling a few years ago, lawmakers in Mexico have until April this year to legalize cannabis nationwide. If this marijuana legalization proposal is approved by Monday, it would help the Mexican legislature to make good on their obligation.
The potential impact of Mexico's marijuana legalization in the U.S
For many decades, the U.S. has backed the eradication of marijuana in Mexico. Federal marijuana legalization in Mexico will significantly change this stance. By legalizing cannabis, Mexico will be creating the largest marijuana market globally. The potential impact for Mexico cuts across the country's political and economic landscapes. Marijuana was once at the heart of criminal cartels in Mexico. However, legalizing cannabis in U.S. states like California meant that these cartels had to diversify into other activities.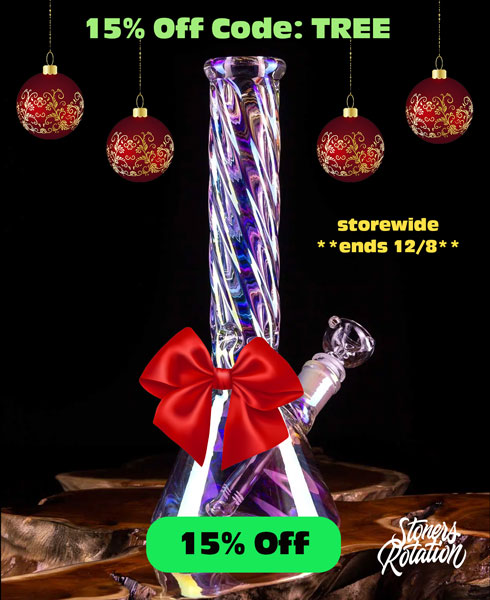 Another positive impact that marijuana legalization in Mexico will likely have in the U.S. is cartel crime reduction. By legalizing marijuana, the Mexican government will be removing the core of so many crime groups across the U.S and Mexico.
Moving on, the legalization of marijuana in Mexico will benefit U.S. cannabis companies in so many ways. For instance, a legal market across the border will allow U.S. companies to expand their operations. U.S. marijuana firms will be able to register as legal entities there and even list their cannabis stocks on official exchanges. Also, they should be able to effectively offset slow U.S. sales by redistributing products to Mexico.
This scenario may consequently mean that many U.S. cannabis companies have to enter into limited partnerships with Mexican companies. This partnership system currently exists between U.S. and Canadian cannabis companies.
Closing marijuana legalization thoughts
Marijuana legalization in Mexico will open the doors to so many opportunities. The successes recorded since cannabis was legalized in U.S. states like Colorado and California offer a glimpse of what Mexico could experience. Although no one can accurately predict the impact of this landmark legislation, the signs are currently looking good for Mexico and perhaps North America. Also, despite having a positive stance towards cannabis, it's still unclear how the Biden administration in the U.S will react to federal legalization in Mexico.
Let us help keep you up to date on marijuana legalization, culture, news, science, and even cannabis stocks. Bookmark this website and sign up for the Stoners Rotation newsletter.