The specific magic of animation lends itself perfectly to a high state of mind. While the big name studios like Disney, DreamWorks and Pixar all deliver up treats for stoner nights in, there's a whole other world of independent and small studio animations which offer a slightly trippier and more unique viewing experience. In this post, we'll take you through the best trippy animated movies to watch high.
Photo: Unsplash
Top 10 Trippy Animated Movies
A Scanner Darkly (2006)
A hugely underrated adult animation based on Philip K. Dick's sci-fi novel of the same name, A Scanner Darkly is a trip and a half from infamous director Richard Linklater.
The film recounts the inescapable deception of a near-future, dystopian society where police surveillance had become intrusive and a drug pandemic has seized the population.
What makes the movie so distinctive is the use of the animation technique, rotoscope, whereby scenes shot are first created digitally and then traced over by animators. The end result is an extremely lifelike animation.
Another reason to get excited about this one is its unbelievable cast, including Keanu Reeves, Winona Ryder, Woody Harrelson and Robert Downy Jr.
So grab your best glow-in-the-dark bong because this one will be sure to blow your mind.
Waking Life (2001)
From the same director as A Scanner Darkly, comes this experimental animation movie Waking Life. The film delves into a huge range of philosophical issues, including the nature of reality, lucid dreams, consciousness, subconsciousness, the purpose of life and free will. Suffice to say, it's up there as one of the more trippy animated movies you can watch.
Belladonna of Sadness (1973)
The Japanese animation Belladonna of Sadness is a notorious cult, underground movie which up until recently was extremely difficult to get hold of. Fortunately, in 2016 Cinelicious Pics restored the film and it's now readily available on Amazon Prime.
The plot follows Jeanne, a peasant woman who dabbles in witchcraft after she is raped by local nobility on her wedding night. The film features an array of psychedelic imagery with violent and erotic undertones. If you're looking for trippy animated movies, then this should be top of your list.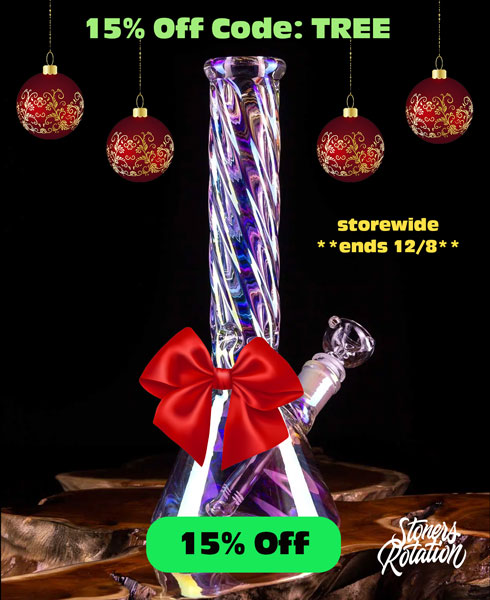 World of Tomorrow (2015)
World of Tomorrow is an experimental sci-fi short film series created by Don Herzfeldt.
The first of the series is World of Tomorrow (2015), followed by World of Tomorrow Episode Two: The Burden of Other People's Thoughts (2017) and finally Tomorrow Episode Three: The Absent Destinations of David Prime (2020).
Each film features the voice of the young child Julia Pott, who is not acting but rather was recorded over a period of time. Her natural vocal reactions and child-like questioning were then incorporated into the story to create her character.
The first film was nominated for Best Animated Short Film at the 2015 Academy Awards and won the Grand Jury Prize for Short Film at Sundance Film Festival.
It's Such a Beautiful Day (2011)
Also from Don Hertzfeldt, comes the avant-garde dark-comedy animation It's Such a Beautiful Day.
The film is broken up into 3 distinct chapters which each follow the life and story of a stick-figure character named Bill. Bill is struggling with memory loss and hallucinations, among other serious symptoms of an unnamed neurological illness. With a combination of offbeat humour and serious existential questioning, this film will move you in all manner of ways.
If you're particularly into trippy animated movies, Don Hersfeldt's whole catalogue is definitely worth checking out.
Rango (2011)
Featuring the voice of Johnny Depp as the anthropomorphic chameleon, Rango, this animated movie walks the line perfectly between commercially appealing and delightfully avant-garde.
The plot centres around the eponymous Rango, a chameleon who, by chance, winds up in a town called Dirt and is appointed the new local sheriff.
Despite its immense popularity, this Paramount Pictures movie is an absolute gem of the animation world, and the vibrant colours and outlandish plotlines make it a thoroughly enjoyable watch when blazed.
Yellow Submarine (1968)
Inspired by the music of The Beatles, Yellow Submarine is an animated musical comedy which — as you might expect from such the psychedelic musical epoch of the 60s — is one hell of a trippy ride.
The story centres around a fun-loving, music-adoring town which has recently been invaded by the anti-music Blue Meanies. The Beatles venture over from Liverpool to save the day and win round the occupiers with their tunes.
A Town Called Panic (2009)
A French stop-motion classic, A Town Called Panic is a completely adorably trippy adventure animation. The plot follows the shenanigans of a horse, a cowboy and a Native American who all co-habitate in a small provincial French village. The innocent mischief of the characters and the surreal world the film created make it one of the top trippy animated movies out there.
Fantastic Planet (1973)
Often heralded as the strangest animation of all time (which is no surprise considering it's a French-Czech co-production), Fantastic Planet is a must-see for fans of trippy movies.
This bizarre but beautiful animated tale follows the strained relationship between the small human-like Oms and their much bigger blue-skinned oppressors, the Draags, who rule the planet of Ygam. Following an Om rebellion, each species must find a way to learn to peacefully co-exist.
Bonus Picks
There is far more to discover in the realm of trippy animated movies. Check out the titles below for even more psychedelic inspiration.
My Neighbour Totoro (1988)
Allegro Non Troppo (1976)
Mind Game (2004)
Fritz the Cat (1972)
Akira (1988)
Fantasia (1940)
More Trippy Animation
If you're looking for even more psychedelic content to enjoy high, check out our guide to the Best Trippy Stoner Cartoons.