Being in an elevated stoner state can give you a deep appreciation for the psychedelic and trippy. For that reason, a 420 session is the perfect time to check out mind-bending films and TV shows. With that in mind, here are the top 10 best trippy movies on Netflix in 2022 so grab your best glow-in-the-dark bong to further enhance the vibe.
And if you're looking for even newer releases, feel free to check out our trippy movies list for 2023.
Photo: Unsplash
Top 10 Best Trippy Movies on Netflix 2022
Enter the Void (2009)
Enter the Void is a spectacularly trippy experimental film focused on ideas around death and existence. The plot follows Oscar, a Tokyo-based drug dealer who lives with his sister who works as a stripper. Within the criminal underworld of the city, we see flashbacks of Oscar's childhood intermingled with DMT-induced hallucinations, as well as a post-death perspective on happenings on Earth.
The Lost Highway (1997)
David Lynch is the king of trippy, and his film The Lost Highway is no exception. As is typical of his filmmaking style, Lynch interweaves two central plot lines. One follows a jazz musician, played by Bill Pullman who is obsessed with the idea his wife is having an affair and unexpectedly finds himself accused of murder. The other follows a mechanic, portrayed by Balthazar Getty, who is seduced into the world of a femme fatale character who is cheating on her gangster boyfriend. What links the two torturous tales? The lead females are both played by the same actress: Patricia Arquette.
Frankenstein's Monster's Monster, Frankenstein (2019)
This take on Mary Shelley's classic is a surreal comedy mockumentary short film directed by Daniel Gray Longino. It follows actor David Harbour as he delves into his acting family's past. With a lot of tongue-and-check, editing awkwardness and Hollywood satire, this is one for those that love their comedy as absurd as it gets.
Cabin Fever (2016)
Cabin Fever is a horror comedy which marked Eli Roth's feature length debut. When a group of 5 friends head out to a cabin for a long weekend vacation, things get odd when they meet forest-dwelling hermit who appears to have been infected by some flesh eating virus. As the virus spreads, so does the trippy horror.
Other Life (2017)
Other Life is an intriguing sci-fi thriller that will appeal to fans of Lucy (2014) and Limitless (2011). When Ren Amari formulated a new drug which can expand the mind's perception of time, users set out on a new voyage of perceptual discovery. However, when the government hears of the experimental drug, Ren finds himself on the run.
Anima (2019)
Anima is a short musical film by Thomas Anderson featuring Radiohead's Thom Yorke. The choreography combined with the exquisite music and stunning choreography make this short film a visual and auditory feast, perfect for enjoying high.
Suspiria (2018)
This supernatural horror film is just as much of a masterpiece as the original 1977 horror classic. The plot follows Susie Bannion (Dakota Johnson) as she arrives in Germany to attend an elite dance school. However, there's something secretive and disturbing going on at the academy, and Susie is determined to find out what it is. Featuring witchcraft, psychedelic dance routines, and some eclectic costumes, Suspiria is certainly one of the best trippy movies on Netflix in 2022.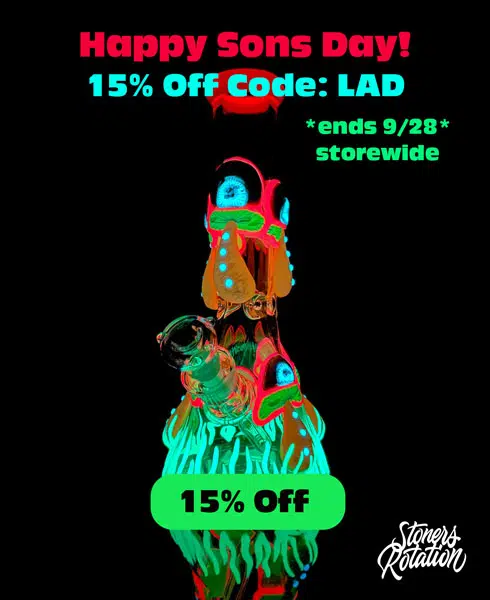 Labyrinth (1986)
An old school gem of the trippy genre, Labyrinth is always a great go-to if you want something on the psychedelic side. Featuring David Bowie in his prime, and young, ingenue Jennifer Connelly, you quickly find yourself engrossed in Jim Henson's enchanting world.
Fight Club (1999)
Another classic of mind-bending cinema, Fight Club never fails to perplex and inspire in equal measure. Brad Pitt, Edward Norton and Helena Bonham Carter star as a group involved in an improvised "fight club", which leads them down a dark path. One of the most polarizing films of the late 1990s, the film has gained a cult status and still divides audiences today.
Time Trap (2017)
This sci-fi adventure film deals with the always trippy concept of time, its infinitude and its subjective existence. When a group of archeology students find themselves trapped in a cave, they are forced to confront the scary reality of shifting time and a warped cause and effect relationship. With a solid, mind-bending premise, Time Trap is definitely one of the best trippy movies on Netflix in 2022.
If Anything Happens, I Love You (2020)
This beautifully illustrated animation short explores grief and loss as two parents heal from the death of their child at a school shooting. While the storyline is heavy, the stunning visuals and exploratory message make the film an eye-opening and pensive watch.
Best Trippy Movies on Netflix 2022: Bonus Picks
Inception (2010)
Lucy (2014)
Shutter Island (2010)
Being John Malkovich (1999)
Donnie Darko (2001)
Trippy Movies Ad Infinitum
Looking for even more trippy content to enjoy high? Check out our guide to the Best Trippy Movies to Watch High as well as last year's list of the Best Trippy Movies on Netflix.
Do you have more burning questions around cannabis?
Email us at [email protected] with your questions/topic suggestions and we will get back to you!