When you're lighting up at home, there's nothing better than finding the perfect stoner film to stream. If you're looking for something a little philosophical with mind-bending visuals, then look no further. In this article, we'll take you through the absolute best trippy movies on Netflix to watch high.
Photo: Unsplash
Top 12 Trippy Movies on Netflix
I Am Mother (2019)
Following an apocalyptic event, humans have been wiped from the Earth. Robots take the initiative to repopulate the Earth, however this time they want to ensure humans will have a virtuous sense of ethics.
Viewers follows a robot mother and her human daughter who see their relationship severely tested by another human's unexpected arrival, especially the revelations about the outside world she brings with her.
This film has you questioning the morality human society presents, and imagines a future where ethics are prioritised. If you like your movies on the pensive side, then this one's for you.
White Chamber (2018)
Following civil war in Britain, individuals are captured and placed in a closed clinical white cube. The cube itself then proceeds to torture them for information.
This science-fiction horror will have you on the edge of your seat, with twists turns at every corner. However, it's the contrast between the victim's pain and the pristine and blank room which makes this movie oh so trippy and thought-provoking.
Circle (2015)
In this ominous horror, fifty strangers wake up to discover they've been captured and placed in a chamber — with no memory of how they go there. They quickly realise the horror of their situation: they must cast a vote to decide who among them is worthy of living, and who must die.
This dark and twisted thriller is mind-bending simply because it forces you to imagine yourself in their shoes. In fact, you'll probably find yourself debating what you might do yourself burdened with such a predicament.
9 (2009)
In this exquisite animated adventure film, a rag doll — or "stitchpunk" — is given the chance to save humanity from the dregs of an apocalyptic war against machines.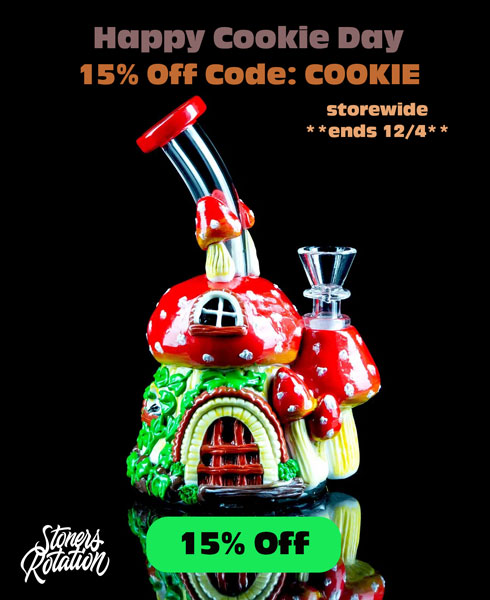 Featuring the voice of Elijah Wood and with Tim Burton on the production team, you can be sure this film won't disappoint.
Mute (2018)
In Berlin four decades from now, a mute bartender (Alex Skarsgard) must search the seedy underbelly of the city to find his missing girlfriend.
Blade Runner meets Casablanca in this visually compelling sci-fi. The eccentric and futuristic urban setting plus the outlandish characters make this one of the best trippy movies on Netflix.
Mirage (2018)
This Spanish mystery-drama examines the consequences of altering the past. When Vera manages to communicate with a boy through a TV set, and prevents him meeting a tragic fate, a glitch in the space-time continuum causes her to lose her daughter.
Inception (2010)
Naturally, Christopher Nolan's masterpiece, Inception, is a must on any list of the best trippy movies to watch high on Netflix.
The film stars Leonardo DiCaprio as a professional thief who steals corporate secrets by accessing dreams. When he is tasked with implanting an idea into the mind of a CEO, things start to get a little more bit complicated.
Cloud Atlas (2012)
Based on the book by David Mitchell, Cloud Atlas is a metaphysical and philosophical film examining how the soul of different individuals can pass on generation to generation. Following the lives and stories of characters across the globe and in different eras, the film shows how acts of kindness and evil can live on infinitely.
Upstream Colour (2013)
In this experimental science fiction film, we follow the intertwined lives of a couple who are vessels used for a parasitic life form.
To describe this film as trippy is actually a huge understatement. However, despite having a concept and storyline that is very difficult to grasp, the movie is nonetheless gripping and fascinating to watch. Overall, it's an absolute must-see for movie fans who love deciphering complex and compelling narratives.
Barbarella (1968)
If you're a fan of Golden era Hollywood but don't want to miss out on latter day new age trippy-ness, Barbarella is your movie.
In the year 40,000, an astronaut of the name Barbarella (Jane Fonda) lands on the planet Lothian is search of acclaimed scientist Durand Durand. Entering the City of Night, where sins are abound, she discovers such atrocities as an "Excessive Machine" (used to torture victims with pleasure), a lesbian queen and her "Chamber of Dreams, and a giant hookah which can vaporise human's essence.
The special effects and the utterly bizarre plot components make this one of the absolute best trippy movies on Netflix.
Rememory (2017)
Peter Dinklage stars in this enthralling sci-fi mystery. The story follows Sam Bloom (Dinklage) as he tries to solve the mysterious death of a scientist known for inventing a device which allows individuals to record their memories and replay them at will.
Self/less (2015)
A billionaire businessman, portrayed by Ben Kingsley, discovers he has cancer. Not prepared to die, he decides to transfer his consciousness into a new, healthy body — i.e. that of Ryan Reynolds. However, he discovers that the transplant is not as straightforward a procedure as he had in mind.
Best Trippy Movies on Netflix: Honourable Mentions
For more of the best trippy movies on Netflix, see the bonus picks below.
Mulholland Drive (2001)
Requiem for a Dream (2000)
A Clockwork Orange (1975)
Donnie Darko (2001)
Time Trap (2017)
Netflix Delights
Netflix definitely doesn't disappoint when it comes to quality trip-worthy content. If you're looking for more of what the streaming platform has to offer, check out Best Adventure Movies on Netflix while you're here!