In an enhanced stoner state, you can find entertainment and hilarity in almost anything. However, some films just compliment your high better than others — and those tend to be on the psychedelic side. If you're seeking inspiration for your stoner's movie catalogue, look no further. Below you'll find the best trippy movies to watch high, ensuring you can enjoy your bake on an elevated plane. Just make sure you've prepared the munchies snacks and your favorite bong with a nicely packed bowl.
Photo: Unsplash/Pexels (mashup)
Top 10 Trippy Movies to Watch High
American Beauty (1999)
The vivid imagery in American Beauty make it both soothing and unnerving to watch. The film depicts the gently dying souls of the U.S. suburbia awakening, while delving deep into the ennui and vertigo of bourgeois American life.
The rose petal motif and the colliding tensions of these suburbanites make this film the perfect trippy movie to watch high.
If you like beautifully-made social critique films, make sure you check out Death of a Salesman (1985) and Revolutionary Road (2008) as well.
Phantom of the Paradise (1974)
Everyone knows the cult horror musical comedy classic The Rocky Horror Show (1973), but now it's time to get acquainted with its lesser known cult counterpart: Phantom of the Paradise.
If you gather the sombre, alluring tones of dark literary classics like Faust and The Picture of Dorian Gray, mix it up with the delightful psychedelic 70s aesthetic, then add droppings of obscene humour, you'll end up with something that resembles Brian de Palma's glam rock trash horror.
Critics have never been able to decide if it's gratuitous, moronic garbage or horrific sing-song gold. This divisive reception is precisely how you know it's cult royalty.
Howard the Duck (1986)
Long before The Avengers, Spiderman or X-Men, there was another original Marvel film filling theatres and dominating the box office: Howard the Duck.
Well, it actually flopped…but retrospectively it's seen as equally iconic to any of the modern day Marvel efforts.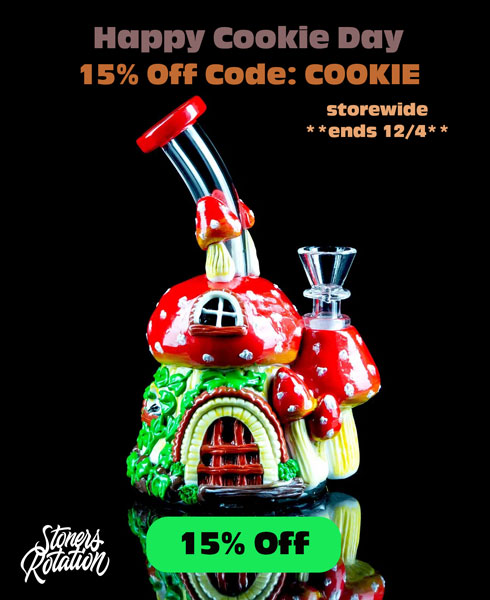 The story follows a quick-witted, extra-terrestrial duck pulled down to Earth to help prevent an alien invasion. To assist him on his mission? A nerdy scientist and a female rockstar down on her luck.
A Town Called Panic (2009)
The French stop motion animation A Town Called Panic presents a naive and wondrous world, using real toys to illustrate the surrealist adventure story. The plot follows a Native American, a cowboy and a horse, who live together and embark on an adventure to the depths of the ocean and the icy blizzards of the tundra.
Expect to see a multitude of eccentric sights, including pigs swimming with octopi and a horse skillfully playing the piano.
Some have compared it to Wallace and Gromit, but truthfully there's not really anything else quite like it. If you're looking for a wildly entertaining trip movie to watch high, A Town Called Panic is your best bet.
Willy Wonka and the Chocolate Factory (1971)
Sometimes revisiting beloved childhood classics hits just the right note when stoned. There's something about the nostalgia, the recollection and rediscovery which can collectively blow your mind.
For that reason, along with the vibrantly coloured world and a showcase of Gene Wilder's acting talents, the original Willy Wonka movie is a scrumdiddlyumptious watch when high.
The Neon Demon (2016)
The Neon Demon is a visual masterpiece doused in dark satire. Coming from the Danish enfant terrible director Nicolas Winding Refn (Drive, 2011), this film exposes the destructive effects of society's obsession with women's bodies.
Natasha Braier is responsible for the breathtaking cinematography of this harrowing and surrealist opus. When combined with Cliff Martinez's striking score, the film creates a bizarre but captivating atmosphere — perfect for enjoying stoned.
The Cell (2000)
Jennifer Lopez is the unlikely star of this mind-bending serial killer sci-fi, alongside Vince Vaughn. If you like movies which get delve deep into insanity, this one's for you.
While the dialogue in The Cell can occasionally feel contrived, some of the visual imagery used in this film is yet to be topped. Imagine Salvador Dali had access to special effects and you'll be close to understanding the scale of this surrealist cinematic adventure.
This genre-bending movie is bizarre from the get-go, so expect to be thrust into an unsettling and dark world from the moment you hit play.
Fantasia (1940)
Only the third ever Disney animated feature film, Fantasia comprises eight animated segments all inspired by a different piece of classical music. It represents a real cinematic milestone, captivating young children with the likes of Bach, Beethoven and Tchaikovsky for generations.
You probably haven't seen these early Disney classics since you were kid, but trust me, your high self will get a lot out of revisiting them. Rediscover anew the magical score and visual world of Fantasia — and you won't regret it.
A Field in England (2013)
In 17th Century England, a group of Civil War deserters nourish themselves on dubious mushrooms. They later find themselves domineered by an Irish alchemist and their reality — along with that of the viewer — begins to disintegrate.
If you decide on this psychedelic masterpiece, prepare yourself for one truly harrowing scene in particular. While in many ways a comedy, this film does descend into the disturbing — and it certainly isn't for the faint-hearted.
Fear and Loathing in Las Vegas (1998)
Naturally, this classic stoner film featuring a series of psychedelic escapades, had to make it onto the list. Back when Johnny Depp took on obscure indie roles and poured his heart and soul into his performance, Fear and Loathing in Las Vegas is one of his greatest performances — and one of the absolute best trippy movies to watch high.
Based on a true story, the plot follows an eccentric journalist and his manic lawyer as they travel to Las Vegas (seemingly by way of the underworld).
Bonus Picks
For more trippy masterpieces, check out the following titles.
Zabriskie Point (1970)
The Holy Mountain (1973)
Eraserhead (1977)
The Wizard of Oz (1939)
2001: A Space Odyssey (1968)
More Surrealism
So there you have it, the best trippy movies to elevate your consciousness. If you're looking more psychedelic, mind-bending content, be sure to check out The Best Surrealist Films to Watch High.