Being stoned can ease you into a state well equipped to interpret the wild and outlandish plots of surrealist cinema. If you're willing to ride the waves of nonsensical absurdity, then look no further. Here is a list of the best surrealist films to watch high.
Photo: Flickr
Top 10 Surrealist Films to Watch High
Le Chien Andalou (The Andalusian Dog) (1929)
Luis Buñuel and Salvador Dalí were key figures in the surrealist movement and worked together to create the screenplay for this now iconic surrealist satirical comedy film.
Like many surrealist films, Le Chien Andalou adopts a dream-like scenario which doesn't make any logical or chronological sense — so buckle in!
The film is famous for its opening scene which features a woman's eye being sliced open as a cloud simultaneously slices the moon. It's a shocking sight to behold, but fret not, a dead calf's eye was used to shoot the scene.
L'Age d'Or (The Golden Age) (1930)
L'Age d'Or follows a newlywed couple and their various thwarted attempts to consummate their marriage.
This film marked another collaboration for Buñuel and Dali, although the pair were not on speaking terms during the movie's production. Allegedly the two filmmakers fell out over the use of Catholic imagery in the film. Not much else is known — but we can sure inflated egos had nothing to do with it.
On its release, the film was widely criticised for its sexual themes with one Spanish critic describing the movie as repulsive, poisonous and "rabid". It was consequently withdrawn from theatrical release for a whole 40 years — and it wasn't until the 70s that audiences in the US could legally watch the film in cinemas. Today the whole film is available on Youtube.
Daisies (1966)
One of the most internationally famous films to come out of the Czech New Wave, Daisies is a feminist, mysterious, surrealist parade of shenanigans. It has no plot per se, but the film hinges on the rebellious antics of two female friends.
Like many surrealist films, it was met with scandal upon its release and was banned by Czech authorities for "depicting the wanton".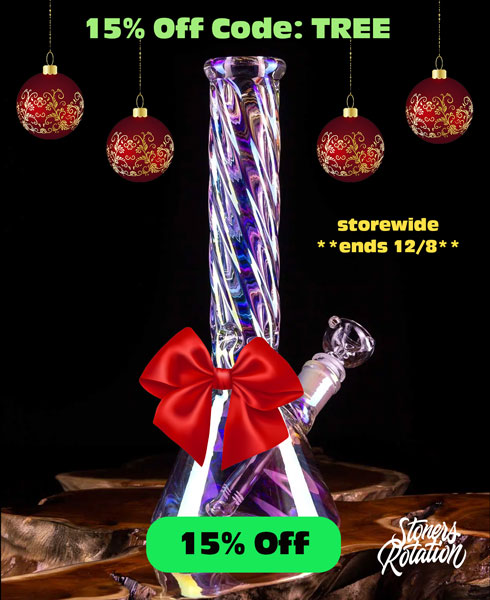 If you like this one, check out Céline and Julie Go Boating (1974) by Jacques Rivette and Je, Tu, Il, Elle (1974) by Chantal Ackerman.
Eraserhead (1977)
Of course, the contemporary king of Surrealist Cinema, David Lynch, had to make an appearance on the list.
In this, his first feature length film, he introduces many of the avant-garde themes he would go on to be famous for. In fact, Lynch himself said that the project is by far his most spiritual work. Today, the movie is considered a cult classic and a must-see for cinephiles.
The Cremator (1969)
Another entry from the glorious Czech New Wave is this morbid surrealist comedy which follows the deranged fantasies of a cremator seduced by Nazism. This film is worth watching for a multitude of reasons, but what will likely stick with you is the excessive yet effective use of the fish-eye lens.
Belle de Jour (1967)
Darling of the French New Wave, Catherine Deneuve, stars in this erotic, surrealist drama by Luis Buñuel. The film follows an affluent housewife plagued with dark salacious fantasies. She decides to indulge her suppressed desires by working as a high-class prostitute — unbeknown, of course, to her bourgeois husband.
Belle de Jour is widely considered Buñuel's chef d'oeuvre and critics are still debating the meaning behind the film's denouement.
Valerie and her Week of Wonders (1970)
Another Czech masterpiece, Valerie and her Week of Wonders falls somewhere within the genres of fantasy, horror, gothic fairytale, coming-of-age — and of course — surrealism. The film follows a young girl whose dark dreams ravish her.
It was also way ahead of the curve with the teenage Vampire obsession trend.
Blue Velvet (1986)
This David Lynch movie is as mesmerising to the senses as real shimmery velvet in midnight blue. While the plot is as nebulous as can be, you can't fail to feel enchanted by the film's imagery and dulcet soundtrack. Blue Velvet is a true American masterpiece that can be all the better enjoyed while high.
A Field in England (2013)
This film is extremely divisive. Some hail it as an astonishing war odyssey and period masterpiece, while others consider it highly aesthetic tosh. It's really one of those rare occasions where it's very difficult to tell what is absurdist genius and what is utter crap — but I tend to edge towards the first description.
The film follows a group of deserters in the English Civil War who unwittingly consume a high dose of magic mushrooms and find themselves recruited by an alchemist who forces them to bend to his whims. Make sure you have your wits about you for this one, it's certainly a wild ride.
Being John Malkovich (1999)
This wildly imaginative film is a gem of 90s cinema and shows us that there is in fact a place for surrealism in the mainstream.
The movie follows a puppeteer, John Cusack, who discovers a tunnel that leads right into the psyche of Hollywood actor, John Malkovich.
Screenwriter Charlie Kaufman was so adamant that he wanted John Malkovich to appear in the film that he turned down production proposals which stipulated he change the script to include a different actor. He put the project on hold for years until Malkovich conceded to take on the part.
Bonus Picks
If the above list isn't enough to satisfy your surrealist appetite, then check out some of the bonus titles below.
The Phantom of Liberty (1974)
Céline and Julie go Boating (1974)
Anaemic Cinema (1926)
Mulholland Drive (2001)
The Discreet Charm of the Bourgeoisie (1972)
A Clockwork Orange (1971)
Surrealist Soirée
This list should give you plenty of ideas of what to watch to put your cognition into ignition. If you're still looking for pensive, stoner film recommendations, then check out Best Crime Thriller Movies.