Netflix is the perfect accompaniment to almost every state of mind and occasion. Bored? It's got you. Hibernating? Look no further. And Chilling? Well, we all know it's the perfect mood-setter for that.
But what about stoned-seeking-mind-blown? Look no further. Netflix has a huge selection of surrealist indie hits, blockbusters with psychedelic subplots and otherworldly anime. Below, we'll guide you through the 10 best trippy movies on Netflix.
Photo: Pixabay
10 Best Trippy Movies On Netflix for 2023
Bardo: False Chronicle of a Handful of Truths (2022)
Named after the Buddhist concept of 'bardo' – a liminal state between death and rebirth – you can bet this documentary-drama has its fair share of trippy moments. The film follows renowned Mexican journalist and documentary filmmaker, Alejandro González Iñárritu (best known for Birdman, 2014 and The Revenant, 2015) as he returns to Mexico. Having lived in LA for 15 years, this director's homecoming is tinged with existential dread, philosophical reflections and a psyche undergoing some serious reconfiguration. Laden with scenes depicting his inner turmoil and re-awakening, expect a surreal, visually stunning and immersive viewing experience — perfect for an elevated stoner state.
Spirited Away (2001)
This Studio Ghibli masterpiece is a classic trippy anime movie that's no stranger to best film lists. While you've probably already seen it, it's so mind-bending and beautifully perplexing, it can be watched time and time again. And when better to really appreciate it than at a 420 sesh?
On the off-chance you're a Ghibli virgin, you're in for a treat. This award winning trippy animation tells the story of a young girl who accidentally enters the spirit realm (inspired by Japanese folklore) via an abandoned amusement park. It's often regarded as director Miyazaki's magnum opus but his other films are absolutely worth a watch if you like movies with trippy visuals, including My Neighbour Totoro (1988) and Howl's Moving Castle (2004).
Mirage (2018)
Mirage — or Durante la tormenta in its original Spanish — combines trippy with suspenseful horror – so be warned! Without wanting to give too much away, this thought-provoking Spanish production depicts a woman being transported to another reality via a freak storm. This is after she has a brief tête-à-tête with a boy via her TV screen, which – as I'm sure you'll agree – unless you're really really high, is a sign something fishy's going on.
Mute (2018)
This trippy sci-fi movie fell under the radar on its release, despite boasting a top-notch cast including Alex Skarsgård, Paul Rudd and Justin Theroux. Set in a Blade Runner-esque future, with neon lights, punk rock hair and Hawaiian shirts the story follows a mute bartender (Skarsgård) who finds himself embroiled in a blue-tinted metropolis' underbelly in pursuit of his missing girlfriend.
Donnie Darko (2001)
Another absolute classic of cinematic surrealism is Donnie Darko: the movie that got a whole generation of brooding adolescent outcasts hooked on indie films. If you haven't already seen it (which is unlikely) just know the plot follows a teen in highschool who, plagued by disturbed somnolence, begins to experience otherworldly visions of a rabbit named Frank. And don't be fooled by his anthropomorphic, harmless sounding name, this bunny is a straight-up bad egg who persuades the teen to commit a crime spree.
The Discovery (2017)
This may be a hefty claim, but the concept behind this movie is possibly one of the most novel and fascinating to hit screens in decades. In The Discovery, eminent scientist Robert Redford discovers tangible proof that there is indeed an afterlife – immediately sparking a dramatic uptake in suicide rates. Meanwhile, his son, played by Jason Segel, remains doubtful about his father's discovery and sets out on a mission to rescue Isla (Rooney Mara) whose dark past has her too wanting to leave this life.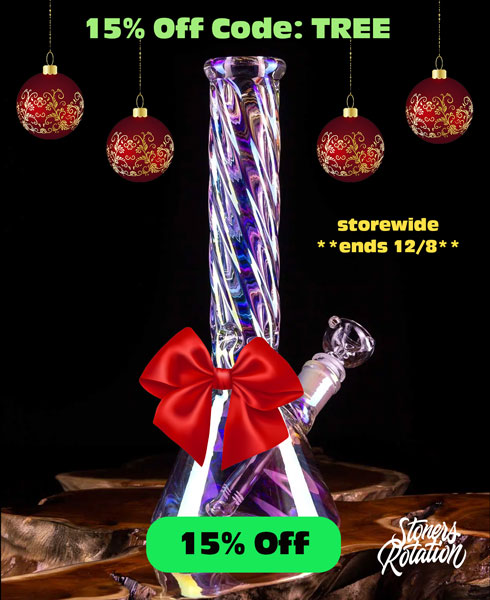 Cargo (2018)
Interestingly, Cargo – which deals with a post-apocalyptic world where a virus spreads at lightning speed across nations turning people rabid – was actually conceptualized and shot several years before the Covid-19 pandemic. And while the story may be bleak, it's also hopeful and heartening, telling of a one man's fight — not for his own survival — but that of his infant daughter's.
Fight Club (1999)
If ever there were a film that captured the masculine angst of a postmodern turn-of-the-century world, it's Fight Club. Contrasting a yearning for flatpack furniture with a desire to commit grievous bodily harm, this legendary trippy movie on Netflix struck a chord with a whole generation of young men grappling to find their place in a drab but comfortable corporate America.
The Midnight Sky (2020)
Directed by and starring George Clooney, this trippy sci-fi movie adaptation of the book Good Morning, Midnight by Lily Brooks-Dalton recounts the tale of a reclusive scientist tasked with crossing the icy tundra of the arctic circle to warn off an interplanetary spaceship. As he treks and toils in pursuit of his mission, his psyche begins to deteriorate till neither he – nor viewer – can distinguish reality from hallucination.
IO (2019)
This recent Netflix edition traces a not so improbable future reality — we're looking at you Elon Musk — where humanity evacuates Earth to inhabit another planet. Two individuals left behind lament the loss and degradation of their home planet but decide to work together to rejoin their species elsewhere in the galaxy.
Trippy Netflix Movies: Bonus Picks
Black Mirror: Bandersnatch
Have a Good Trip: Adventures in Psychedelics (2020)
Bird Box (2018)
Synchronic (2019)
Awake (2021)
A Visual Trip for the Elevated Stoner
So there you have it, some of the best trippy movies to watch high on Netflix. For more inspo, have a gander at last year's rundown of psychedelic picks on the platform, or check out the bonus suggestions.