As marijuana stocks in the US continue to experience exponential growth, investors are constantly on the lookout for the next goldmine that will offer a decent return on investment in the long-term. Marijuana penny stocks can offer you this opportunity. The future certainly looks bright for marijuana stocks, especially as the US House of Representatives plans to vote on the MORE ACT by the first week of December.
Feature Photo Source: Flickr / Unsplash (mashup)
The following highlights the top pot penny stocks to watch out for as the year draws to an end. We also cover how Jay-Z is linked with the biggest cannabis investment deal in California.
5 promising US pot stocks to watch
Here are the top 5 marijuana stocks to look out for.
Harvest Health And Recreation (HRVSF)
Harvest Health and Recreation makes the list for being one of the most active marijuana stocks in 2020 to date. Arizona's recent decision on Cannabis also offers HRVSF excellent opportunities to expand its reach and efforts. However, the biggest reason to watch this pot stock would be their third-quarter results which show a revenue of $61.6 million, up by 86% from the same period in 2019.
Columbia Care Inc. (CCHWF)
Columbia Care started 2020 on a slow note and in the first half of the year mostly struggled to trade more than 10,000 shares daily. However, this cannabis stock has continued to experience a meteoric rise since May 2020. Since the start of the fourth quarter, CCHWF has seen a significant increase in trade volume.
With trade volumes now approaching nearly 1 million shares daily, CCHWF is certainly one marijuana penny stock to watch out for. Additional positives for Columbia Care include its licenses in 18 US jurisdictions as well as the EU, revenue of $54 million in Q3, and recent strategic acquisitions of Project Cannabis and The Green Solution.
4Front Ventures Corp. (FFNTF)
Just like Columbia Care, 4Front Ventures has experienced immense growth in 2020, especially in Q4. FFNTF stock for instance has grown by 290% between April and Black Friday, from $0.20 to $0.78. Although the company's earnings were badly hit by the coronavirus pandemic, its Q4 results show healthy signs of recovery. Still, the significant rise of this marijuana stock's value makes it noteworthy.
Planet 13 Holdings (PLNHF)
Planet 13 Holdings is perhaps one of the biggest winning marijuana penny stocks of 2020. From a low of $0.63 in March to an all-time high of $4.69 last week (November), it certainly makes the list. Plans to open the world's largest cannabis dispensary in 2021, a 36.5% increase in Q3 revenue to $22.8 million and a healthy $56.8 million in cash compared to $12.8 million last year, are some of the key reasons why PLNHF has a bright future for investors.
Jushi Holdings Inc. (JUSHF)
Jushi is another cannabis stock that has performed well in 2020. The company is expanding its footprint in the US and has operations in Illinois, Ohio, Virginia, Pennsylvania, New York, Nevada and California. JUSHI's strengths this year also include a 67% increase in revenue to $24.9 million. Another plus is its majority-owned pharmaceutical processor permit holder Dalitso LLC which recently kicked off operations.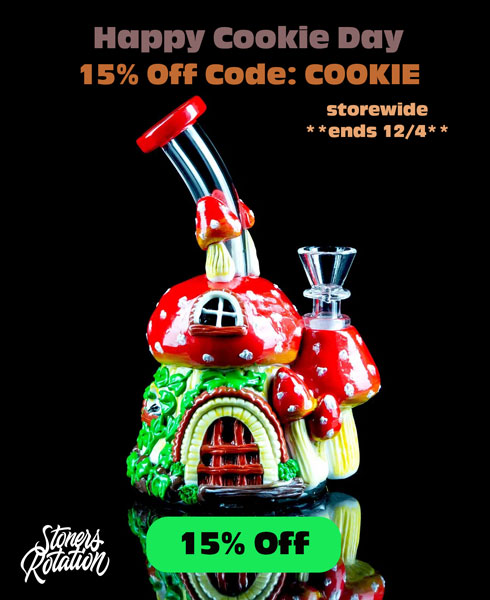 JUSHI's retail brand (BEYOND/HELLO) is also on course to start medical marijuana dispensary sales later this month. If you're a potential investor, these results should ideally offer optimism on how well the company is performing as well as a healthy return on your investments.
Jay Z set to invest in the biggest ever cannabis deal
Music mogul and rapper Sean Carter (Jay-Z) recently announced that he is going to form a new cannabis company. It should ultimately become the biggest in California once the deal goes through in January. This venture is a partnership between Caliva, Left Coast Ventures, Subversive Capital Acquisition Corp., and Roc Nation (Jay-Z's company).
Steve Allan is expected to be the CEO and Sean Carter to take on the role of Chief Visionary Officer. Jay-Z will manage the company's venture fund with an initial target of $10 million. The Venture fund will also contribute at least 2% of its net income towards minority-owned cannabis businesses. This includes establishments associated with correcting the wrongs caused by prohibition.
Closing thoughts
With legal Marijuana becoming the American norm and a potential pro-cannabis presidency, investments are likely to grow in this sector. Just like Jay-Z, the coming months and years will most likely see more high profile investments in cannabis stocks and businesses. Penny pot stocks also offer an excellent way to tap into this rapidly evolving, yet lucrative sector.